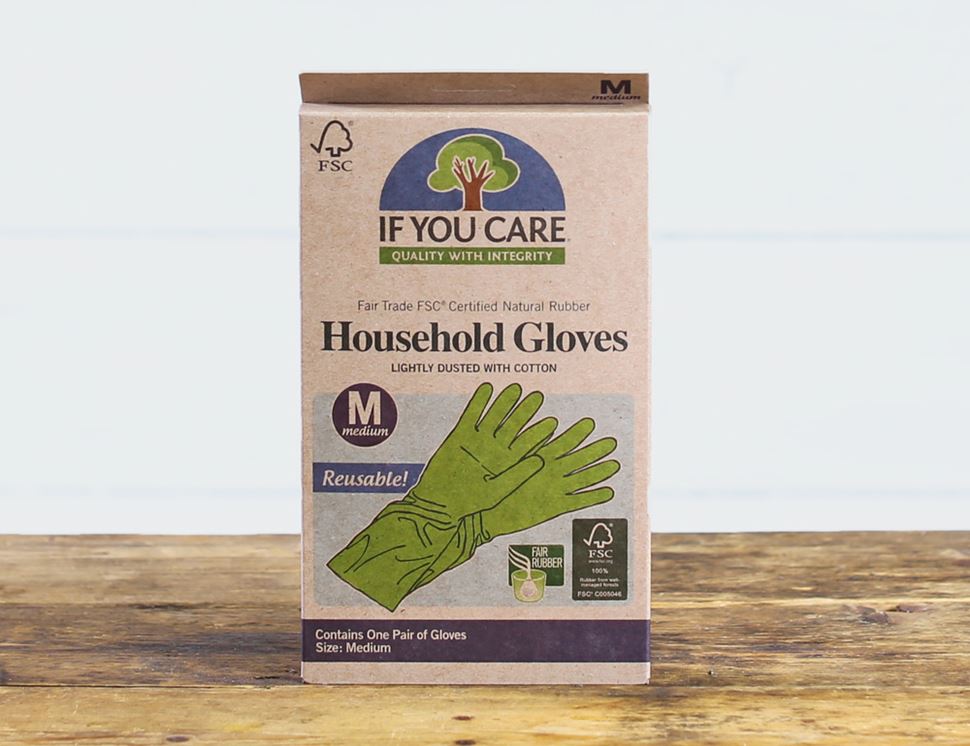 Household Gloves, Medium, If You Care (1 pair)
These latex gloves are Forest Stewardship Council certified. Aside from environmental benefits, we quite enjoy their colour (priorities) and, of course, they keep your hands dry as that one sheltered spot in a storm. Good for nature, good for people.
If You Care started in 1990, when they sold the first unbleached coffee filters in the US. Unbleached baking paper and baking cups soon followed, and If You Care still ensure that everything they produce is completely chlorine-free and made with as minimal waste as possible.
FSC Certified Fair Rubber latex household gloves with cotton dusted linings
Store in a cool dry place
You might also like to try...