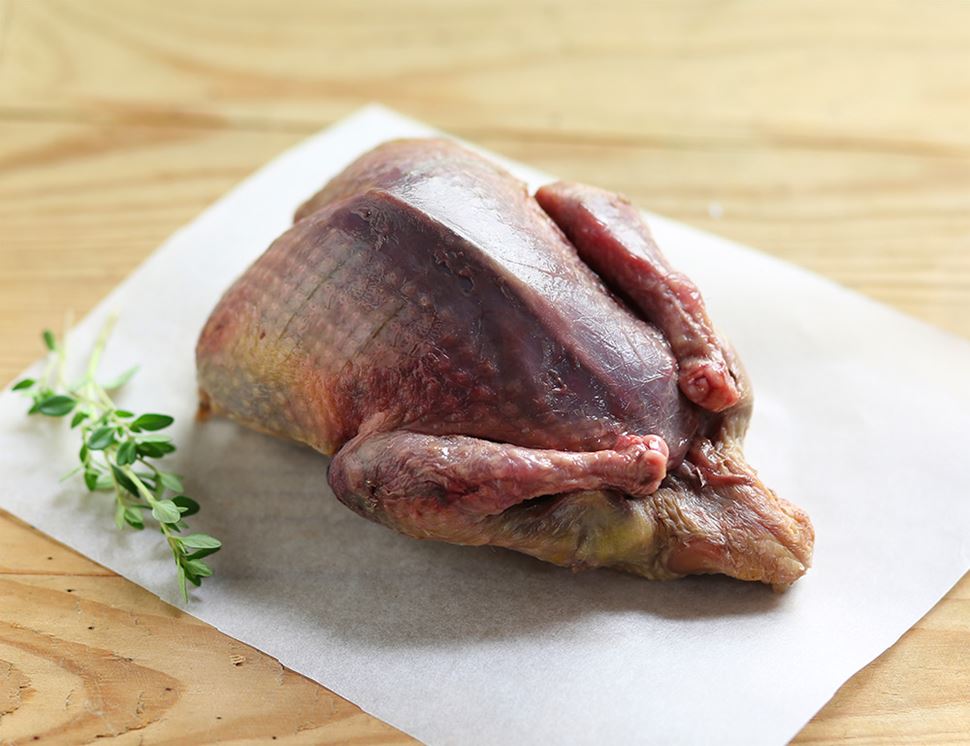 These little birds have tremendous flavour, and they don't take long to cook. They're best wrapped in bacon and roasted at a high temperature (220°C) for 15-20 mins, or browned and gently stewed in stock, wine and herbs, with a bit of veg thrown in.

Please be aware that our game may contain traces of shot. We guarantee this will have 3 days, including delivery day, before its expiry date. Don't forget this can also be frozen.
Chris Chappel and Stephen Crouch describe themselves as conservationists. The pair are passionate about the stunning Hampshire woodland where they manage deer, pheasant, partridge, pigeon, and rabbit that are all raised to the highest welfare and all roam the land freely. It's a family affair that started back in 1967 because, they say, "we needed to do something to feed our hungry children." They sell game locally at farmer's markets and to some of the country's top restaurants.
100% Wild Pigeon Please be aware that our game may contain traces of shot.
Nutritional Information per 100g/ml
Energy (kJ): 465.0
Energy (kcal): 110.0
Protein (g): 22.1
Carbohydrate (g): 1.4
Fat (g): 1.8
of which saturates (g) 0.6
Salt (g): 0.3
Keep refrigerated. Once opened keep refridgerated and use within 1 day. We guarantee that your order of meat and fish will have 3 days before its expiry date, including the day you have it delivered. All of our fish and meat can be frozen unless otherwise stated.. If freezing do so within 2 days of delivery and use within 3 months.

Remove outer packaging and prepare as required.
You might also like to try...