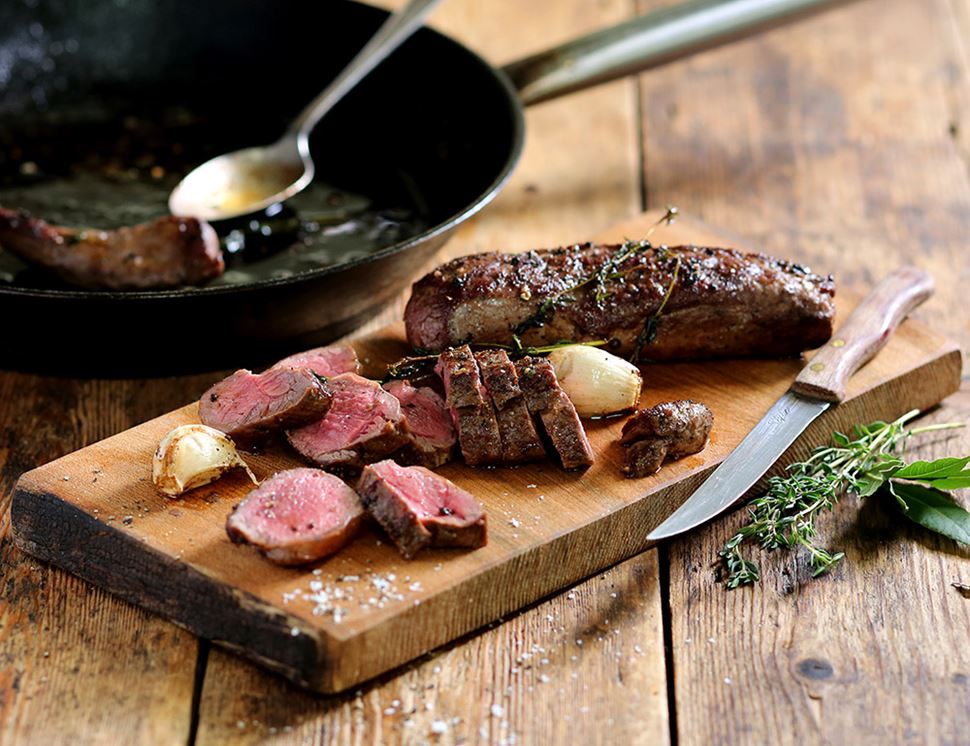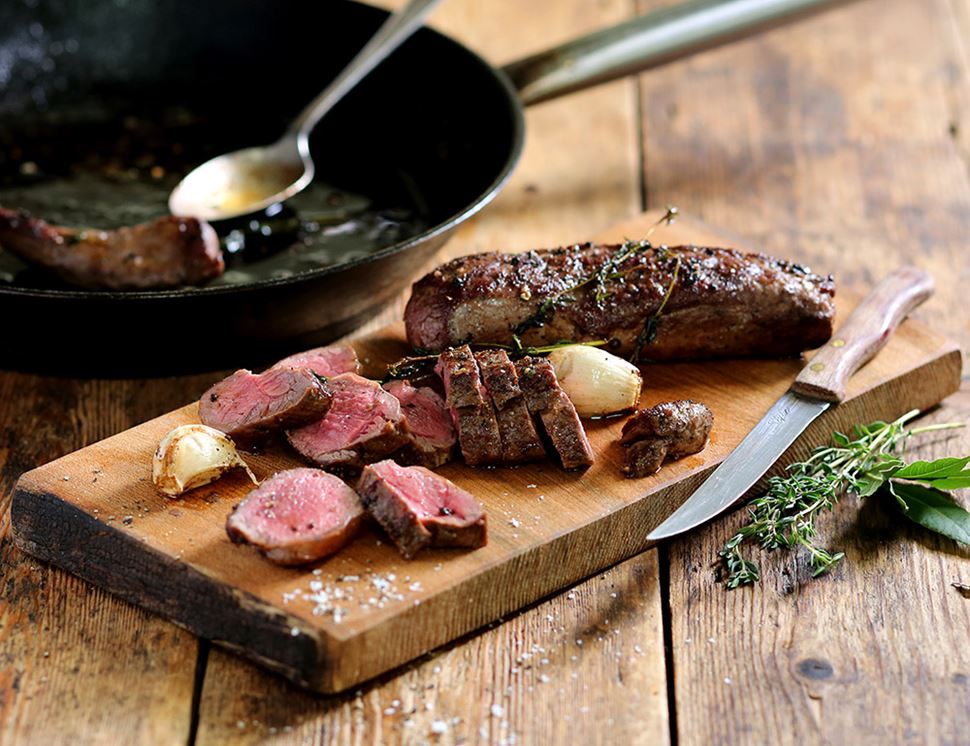 Wild Muntjac Saddle, Boneless (350g)
Please be aware that our game may contain traces of shot

Muntjac might not be something you're familiar with, but this species of deer, while small in size, packs a deep rich flavour. You won't want to roast this lovely tender saddle for long, you'll want the muntjac nice and pink (rule of thumb is 10 minutes per 500g, so a few minutes less here), and once on the table you'll be having yourself the gamiest party around.


Chris Chappel and Stephen Crouch describe themselves as conservationists. The pair are passionate about the stunning Hampshire woodland where they manage deer, pheasant, partridge, pigeon, and rabbit that are all raised to the highest welfare and all roam the land freely. It's a family affair that started back in 1967 because, they say, "we needed to do something to feed our hungry children." They sell game locally at farmer's markets and to some of the country's top restaurants.
Chilled, less than 3C, once opened keep refritgerated and use within 1 day. Remove all outer packaging, prepare as required. Suitable for home freezing. Freeze witin 2 days of delivery and use within 3 months
Food contact material: Vacuum Bag (Not Currently Recyclable or Compostable)
Contains BPA: No


Turn it into one of these
You might also like to try...