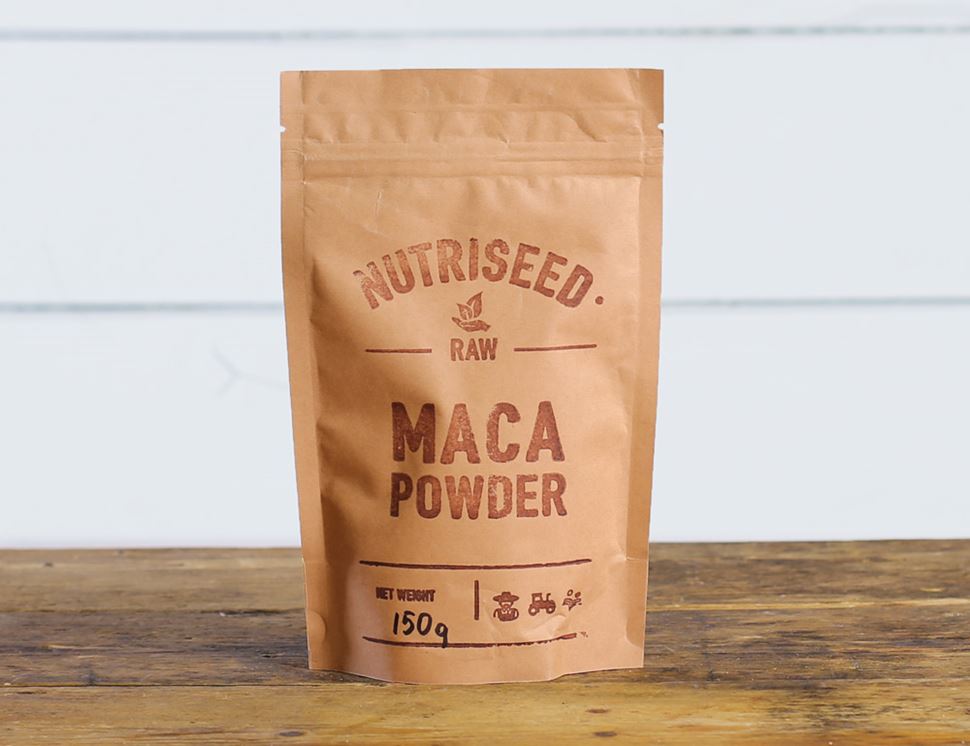 Maca powder is a world-renowned health food, being high in fibre, and a great source of protein, vitamin C and iron. Add a sprinkle to smoothies, juices, hot drinks, yoghurt and porridge. It even makes for fantastic muffins and pancakes.


This young British start-up began by revolutionising a humble bowl of porridge; making something honest without e-numbers or hidden refined sugars. Their food philosophy is simple: no tampering, no complicating, just all-round natural goodness from fantastic quality organic ingredients.
100% pure Organic Peruvian Maca Powder.
Nutritional Information per 100g/ml:
Energy (kJ) 1380
Energy (Kcal) 327
Carbohydrate(g) 60.9, of which sugars(g) 38.3
Fat(g) 0.8, of which saturates (g) 0.2
Fibre(g) 18
Protein (g) 10
Salt (g) <0.1
Turn it into one of these
You might also like to try...