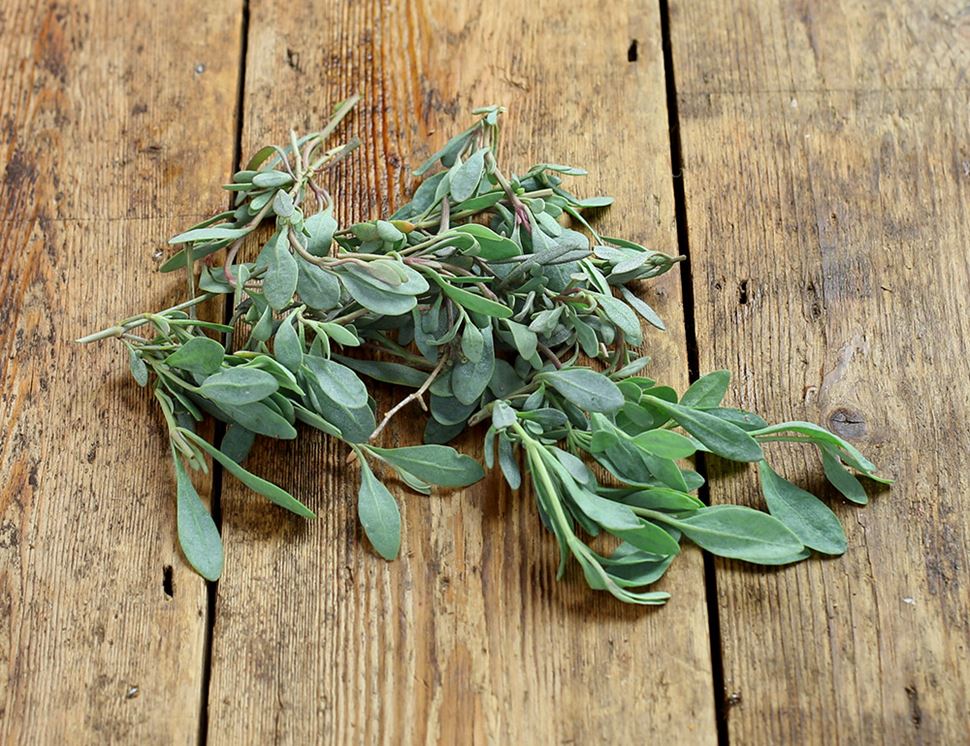 Sea Purslane, Wild (100g)
For those who like their herbs with a bit of a wild side, Sea Purslane is just the ticket. Foraged from the English coast where it grows naturally, its plump green leaves have a mouth-watering saltiness which makes it an excellent choice for pairing with seafood and including in seaside-inspired salads. It can also be chopped up in sauces for a healthier alternative to table salt.

It should be noted that this is a wild plant, so cannot be certified as organic. It is however harvested with sustainability in mind and with the utmost respect for the environment.
Totally Wild Foods is the brainchild of James Wood; one of the UK's top foraged food experts.
Their mission is to inspire fledgling foragers and spread the word about wild eating. Happily, they use their expertise to bring the (sustainably-sourced) riches of Britain's coasts and forests to your cooking.
Turn it into one of these
You might also like to try...