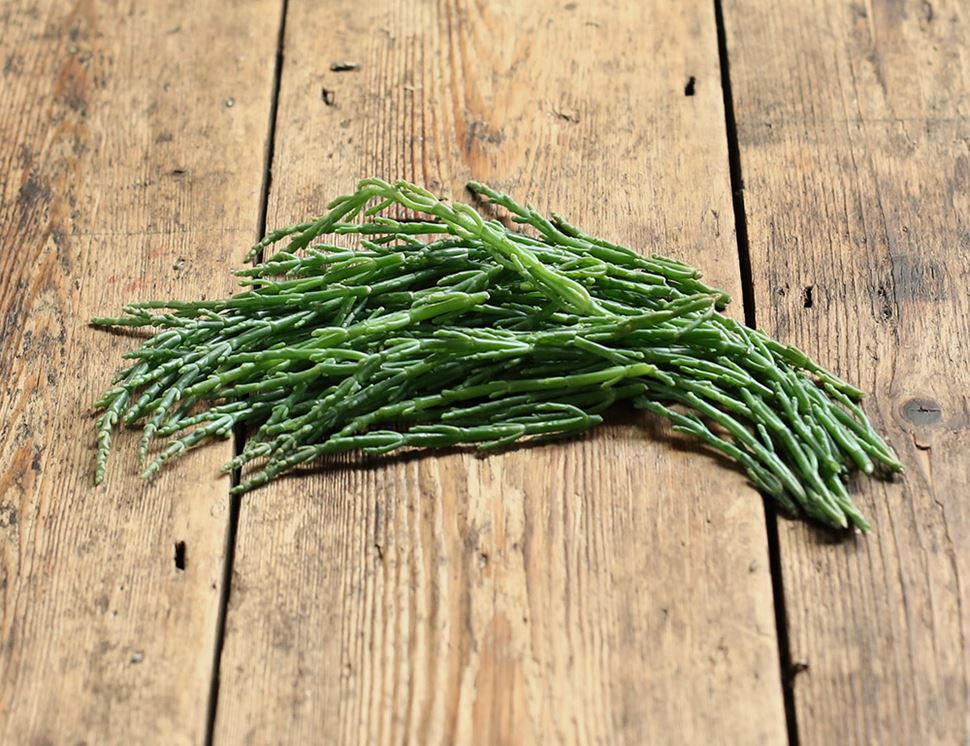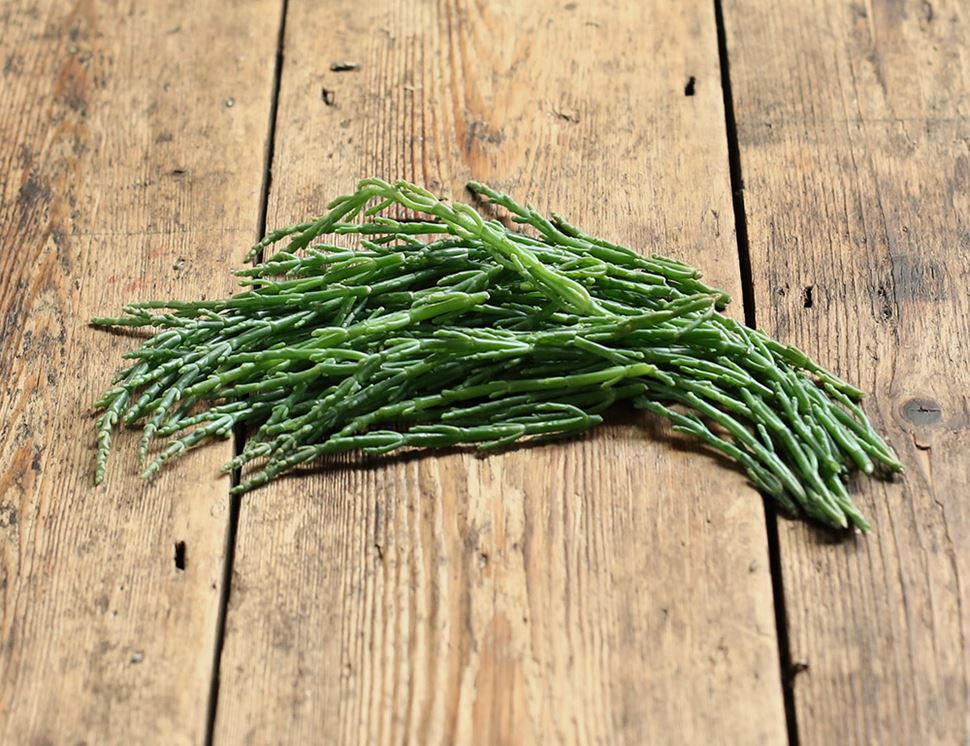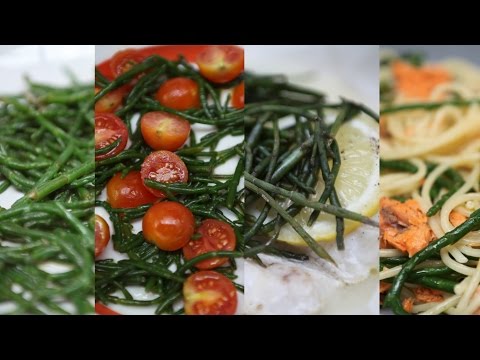 Wild Marsh Samphire (100g)
Order now for deliveries from 22nd July
Samphire is a rare, seasonal star, that's salty and crispy. We've managed to get our hands on some for a short time only, so don't miss out on this treat which pairs perfectly with seafood.

Wash your samphire before steaming for a few minutes, or for something jazzier, quickly fry with chopped garlic and green chillies. Samphire is especially delicious with scallops or with salmon in our Buttered Samphire Spaghetti Recipe

Country of Origin – UK
Class - Minimum Class 2
Totally Wild Foods is the brainchild of James Wood; one of the UK's top foraged food experts. Their mission is to inspire fledgling foragers and spread the word about wild eating. Happily, they use their expertise to bring the (sustainably-sourced) riches of Britain's coasts and forests to your cooking.
Abel & Cole handles celery, celeriac and nuts on site. Due to our packing process and re-use of boxes there is a risk of cross-contamination from these, and all other allergens.
Keep refrigerated. Wash thoroughly before cooking.

If you are cooking it, steam over a pan of boiling water, boil or fry in butter for a few minutes.

Serve with melted butter and lemon juice. Perfect paired with fish, especially mackerel or spaghetti with salmon.
You might also like to try...