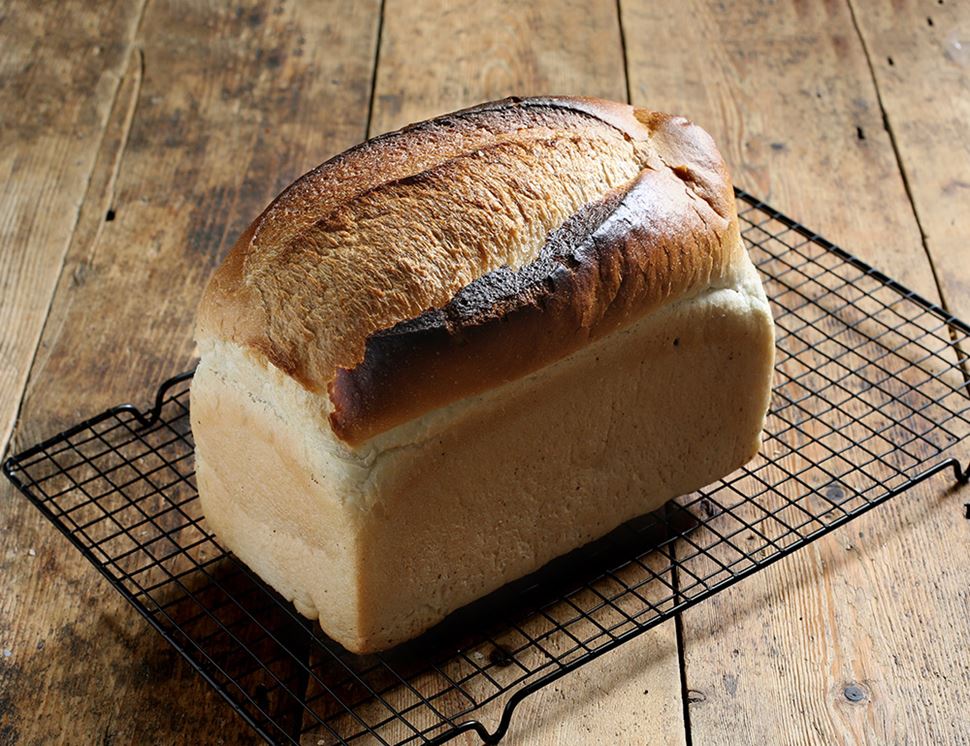 White Loaf, Organic, Authentic Bread Co. (800g)
This Authentic Bread Co. organic white loaf is your traditional English crusty offering, and being unsliced, you'll find once you've cut yourself a chunky slice that it's wonderfully fresh and fluffy.
Up Strawberry Hill in the little market town of Newent, Gloucestershire is the award-winning Authentic Bread Company, a place where bread is made like it should be – with good-quality organic flour, yeast, salt and water. "None of our bread products contain improvers or additives, and, as always, we strive to provide products that are both organic and of high quality," says Authentic's founder Alan Davis. "For us, taste rather than cost is paramount!" You can taste the difference! "Every item is hand-baked from the finest organic ingredients and all are suitable for vegetarians. With the exception of our Calzone, Country Pasty and the Walnut and Cheese bread, all products are suitable for vegans," he notes.
White wheat flour, Sunflower oil, Sea salt, Water, Yeast. Dietary information: Contains Gluten. May contain traces of Nuts Suitable for Vegetarians Suitable for Vegans
Best stored in bread bins made out of wood or unglazed clay as metal and plastic prevent the bread from 'breathing' and encourage the growth of mould. Cotton bags or even paper bags are good provided they are stored in a cool dry place. Do not store bread in the refrigerator as this actually encourages the ageing process. Our bread freezes well, but it is only worth doing if you want to store it for more than 5 days.
Turn it into one of these
You might also like to try...