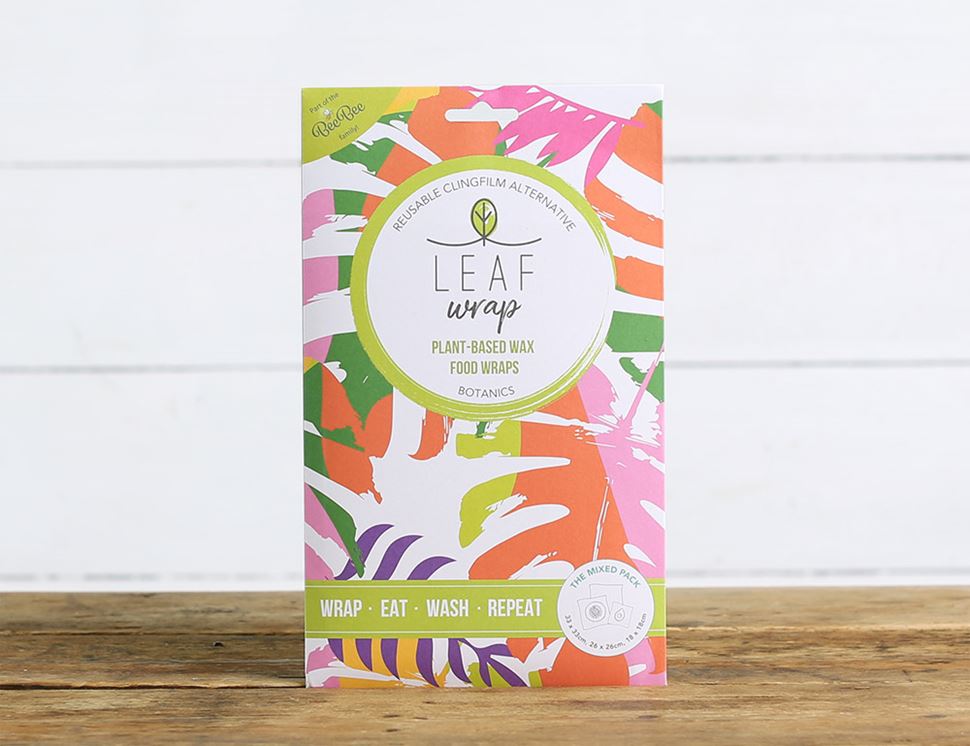 Vegan Leaf Wraps, BeeBee (pack of 3)
Got leftovers? Whether it's half a lemon or a couple of glasses left in a bottle of wine, BeeBee have you (and your leftovers) covered with their Vegan Leaf Wraps. This handy pack contains three different sizes of reusable wrap: a fantastic, eco-friendly alternative to plastic coverings like clingfilm. The largest size is ideal for covering larger sandwiches and bowls, whilst a medium wrap will happily house a good chunk of parmesan or a bunch of herbs. Use the smallest wrap in the pack to preserve halved avocados and lemons, or to cover smaller bowls.


Kath Austin, the busy bee behind BeeBee Wraps, looked around her kitchen one day and realised the amount of single-use plastic she was using was downright unacceptable. Surely there was some other clever alternative she could come up with. Inspired by the centuries-old method of using beeswax-coated cotton to preserve food, and after much experimentation, Kath had the perfect solution in her hands. Ethical, sustainable, and pretty to boot, BeeBee Wraps are a brilliantly green way to store, cover, and wrap your food.
Organic Cotton*, Tree Resin, Rice Bran Wax, Sumac Wax.

*= produced to organic standards.
BeeBee Wraps, in four simple steps:

Wrap – shape around food (avoid raw meat and fish) and containers to create a breathable seal.

Eat – enjoy your food, fresher, without plastic pollution.

Wash – wash your wrap in cold, soapy water, then hang up to dry.

Repeat – reuse for a year then compost or use as a firelighter.
Food contact material: Paper/Card (Recyclable)
Contains BPA: No
You might also like to try...