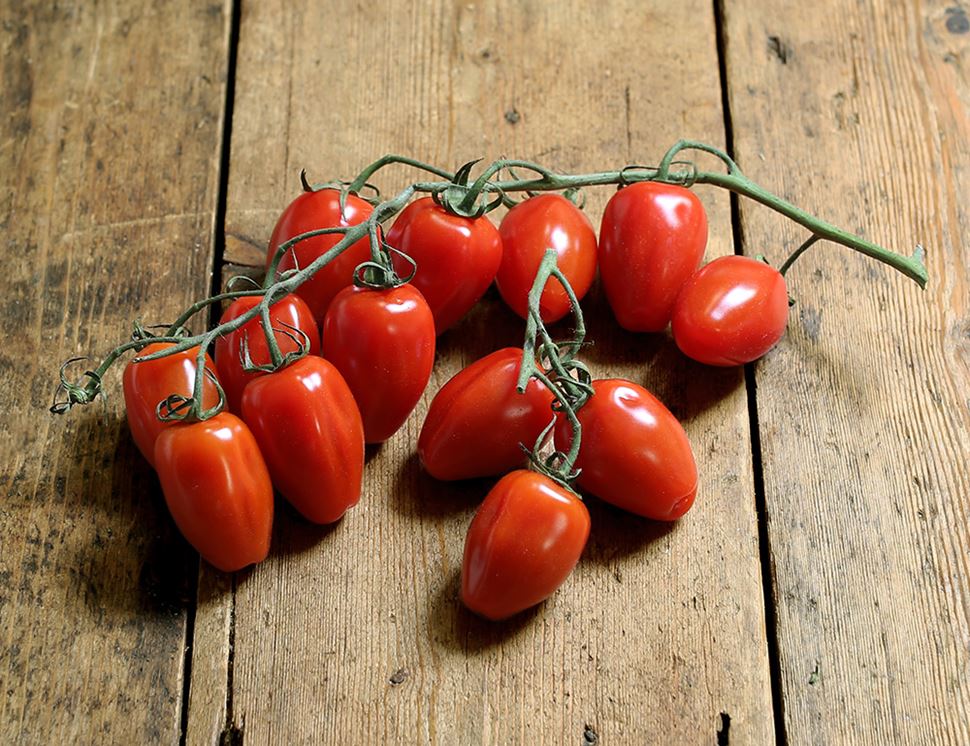 Mini San Marzano Tomatoes, Organic (250g)
An heirloom variety, these organic mini San Marzano tomatoes have a distinctive long and pointy shape, and are meatier and naturally sweeter than most other tomatoes. They have less seeds too. Some chefs consider San Marzano tomatoes to be the best in the world for making tomato sauce, and we're right there with them.


Country of Origin - Holland
Class - Minimum Class 2
Back in 1999,  Krist Hamerlinck convinced his father, who had grown tomatoes since 1970, that growing organic was the way of the future. His dad believed him, and turned out he was right!
Today their company Eco Veg grows more than 13 types organic veg: tomatoes, cucumber, eggplant, peppers and sweet pointed peppers.
Abel & Cole handles celery, celeriac and nuts on site. Due to our packing process and re-use of boxes there is a risk of cross-contamination from these, and all other allergens.
There is no need to do more than a quick rinse before slicing, to add to a salad. Some people prefer to remove the skin; some recipes may also require this. These tomatoes make a very flavoursome pasta sauce.
You might also like to try...