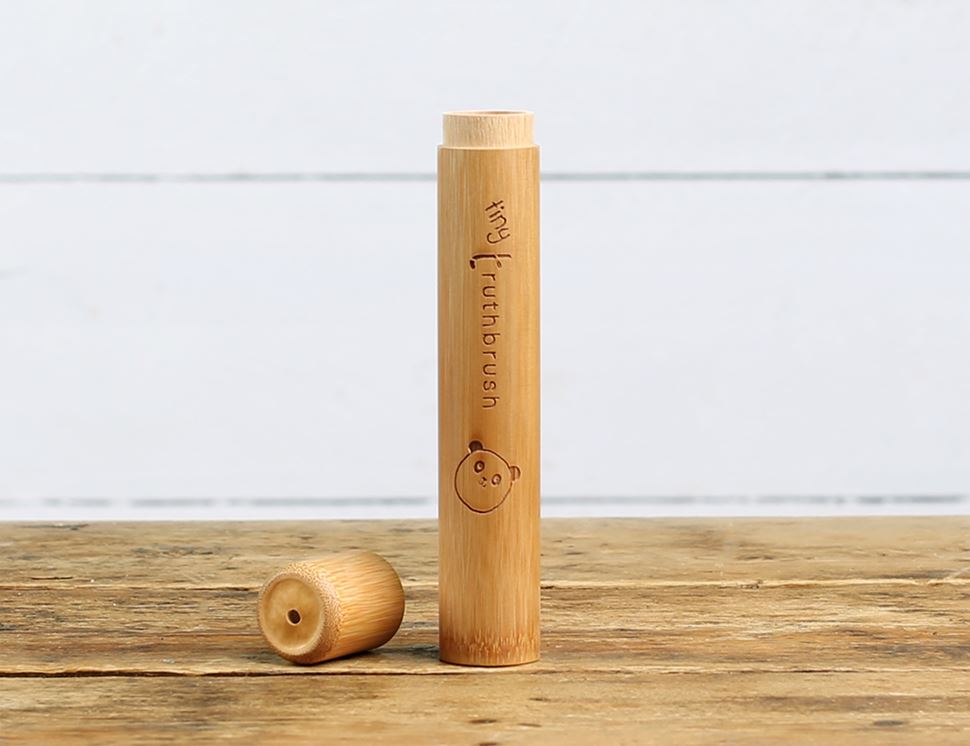 Tiny Truthbrush Travel Case
Keep your Tiny Truthbrush safely housed inside its own Tiny Truthbrush Travel Case. The perfect, plastic-free way to easily store your child's Tiny Truthbrush. Each case is made from polished bamboo and comes packaging-free for a truly zero-waste solution. Little brushers will also love the Truthbrush baby panda, who pops up on the side.
Every plastic toothbrush you've used in your life still exists on a landfill somewhere, or worse, in the sea. Scary thought, isn't it? It certainly was to Catherine and Catherine, who set up Truthbrush, in the firm belief that beautiful things can also be eco-friendly. Their bamboo-based toothbrushes with plant-based bristles work hard, but don't overstay their welcome like plastic-based alternatives.
Please dry your toothbrush before placing inside the case.
You might also like to try...