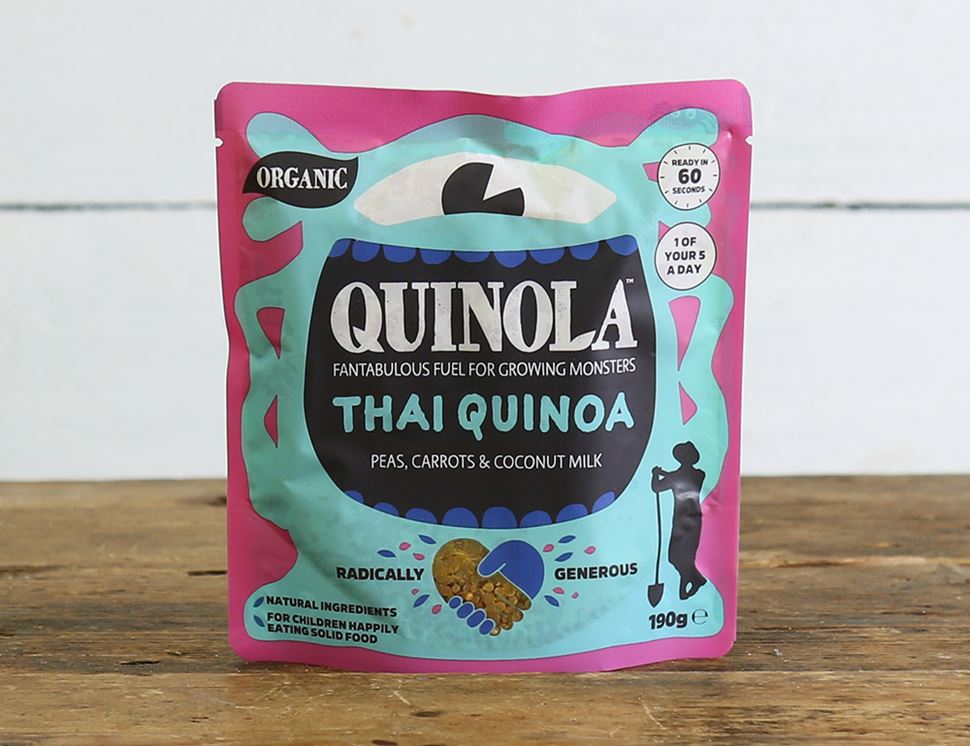 Thai Quinoa Kid's Meal, Organic, Quinola (190g)
£1.60
£2.00
(84.2p per 100g)
Organic Thai Quinoa Kid's Meals introduce a gentle and hearty blend of new flavours to little ones in just 60 seconds. Each pack from Quinola takes them on a tasting adventure with creamy, organic coconut milk, hearty peas and carrots, and protein-rich quinoa. This Thai-style quinoa gives any child on solids a nutritious meal, full of flavour and fibre, so fast that there's plenty of time to play afterwards.
Quinola was started by James, a former fund manager working in London, who decided on a new direction after taking a year off to travel the world with his family. While in Peru, they discovered the delights of quinoa, and James wasted no time linking up with the Coopain Cabana cooperative there, formed by 500 smallholder farmers, who farm organically and sustainably. James' vision isn't to just give us all a bit more healthy food to enjoy, but to have a positive impact from the start to the end of the supply chain.
You might also like to try...