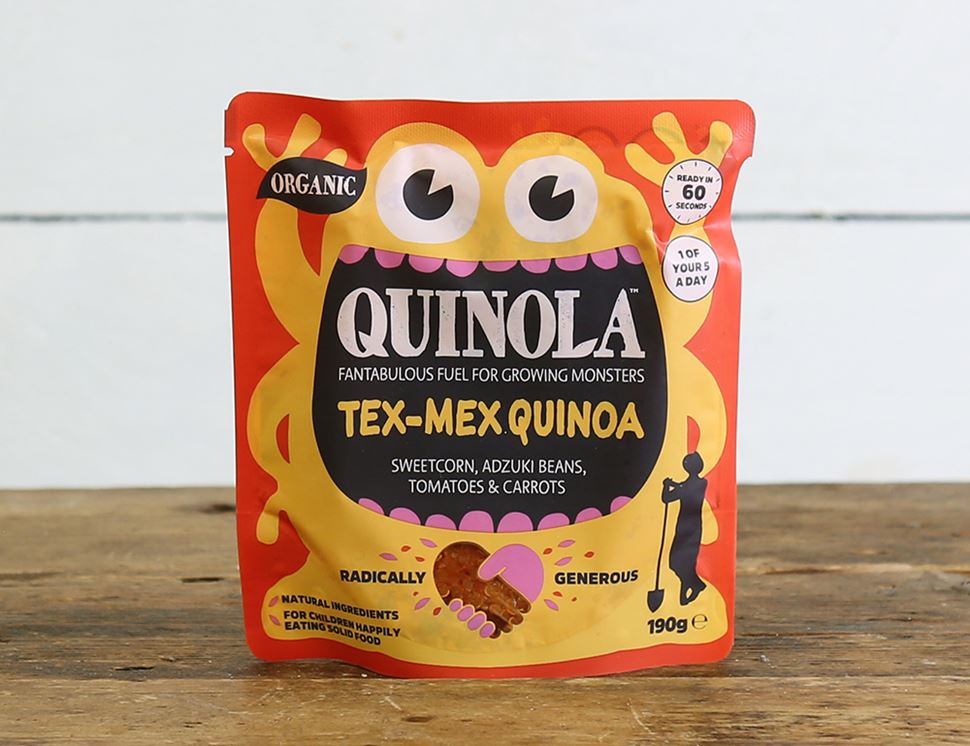 Tex Mex Quinoa Kid's Meal, Organic, Quinola (190g)
£1.60
£2.00
(84.2p per 100g)
With a Tex Mex Quinoa Kid's Meal, little ones go from hungry to happily fed in just 60 seconds. These hearty, healthy pouches treat little ones to a mix of organic corn, beans, and wholesome quinoa grains, all packed with a whole lot of goodness. Every pack from Quinola gives children on solids a balanced and healthy meal, turning veggies into fast food they can enjoy. You just have to keep them occupied for those 60 seconds...
Quinola was started by James, a former fund manager working in London, who decided on a new direction after taking a year off to travel the world with his family. While in Peru, they discovered the delights of quinoa, and James wasted no time linking up with the Coopain Cabana cooperative there, formed by 500 smallholder farmers, who farm organically and sustainably. James' vision isn't to just give us all a bit more healthy food to enjoy, but to have a positive impact from the start to the end of the supply chain.
You might also like to try...