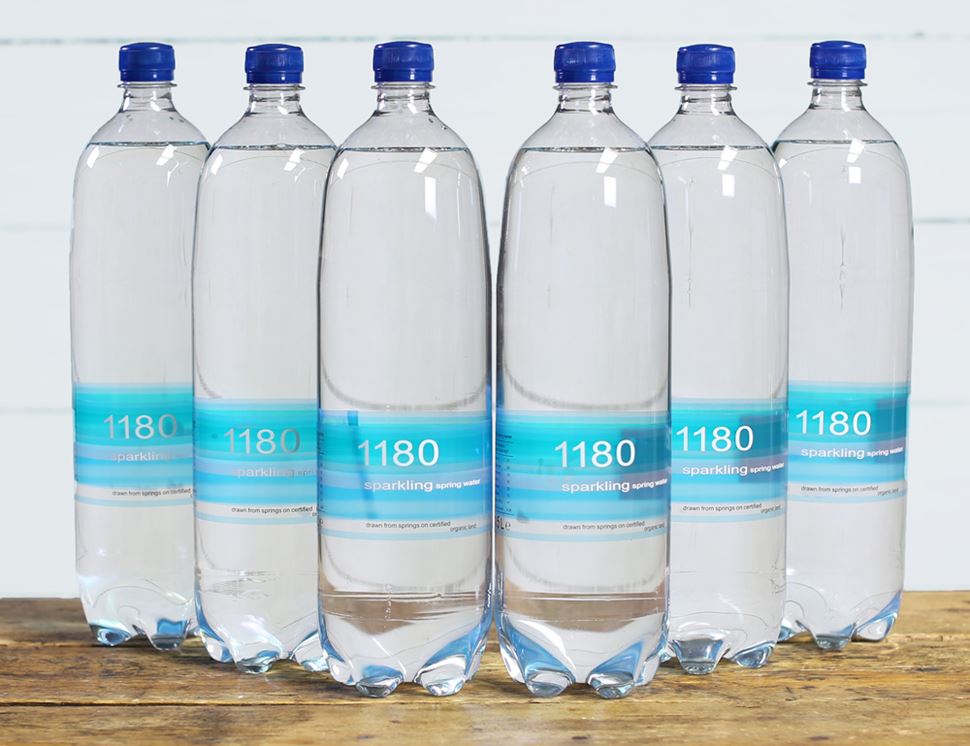 Sparkling Spring Water, 1180 (6 x 1.5ltr)
If you like a bit of a sparkle in your water give this a try. It's as pure as it comes!
The farmland at Llanllyr in Wales has been in the hands of the Gee family for almost three hundred years. Throughout this time they have farmed their land using natural methods; this is now recognised by organic certification. The spring at Llanllyr flows with water that has been slowly filtered through the organic soil, giving it a special purity. Patrick Gee has only bottled the water from the spring in the last three years. He called the water 1180 in celebration of the fact that water has been drawn from the Llanllyr spring since that date. Patrick's bottling methods have themselves been certified as organic in recognition of the care that is taken to keep the water absolutely pure during bottling. Water itself cannot be certified as organic, but 1180 comes as close as possible.
Spring Water Mineral Analysis mg/l: Calcium - 17; Magnesium - 0.6; Potassium - 1.0; Sodium 10; Chloride - 20; Sulphate - 15; Nitrate (NO3) - <1; pH at source = 6.34 Suitable for Vegetarians & Vegans
Store the water in a cool dark place. Refrigerate before drinking. Suitable for home freezing.
Food contact material: PET (Recyclable)
Lid/Cap: Blue PET screw (Recyclable)
Contains BPA: No


Turn it into one of these
You might also like to try...