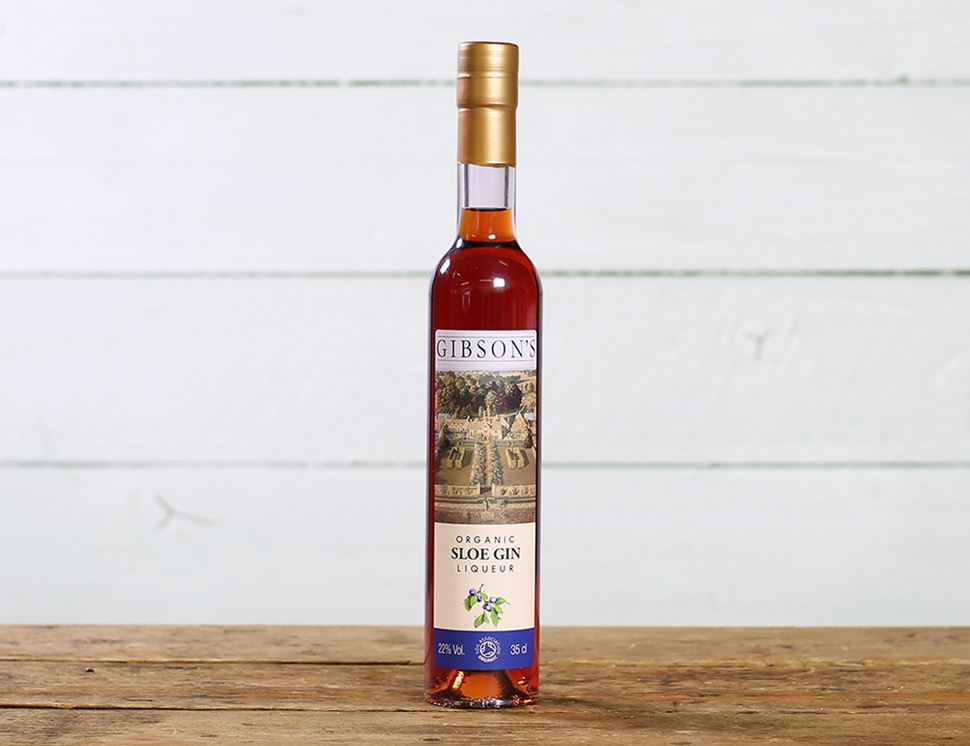 Gibson's Sloe Gin, Organic (35cl)
Pour yourself a bit of this sloe gin if you want to indulge in something extra special. It's made from the sloes (a berry of the plum family) that grow on the blackthorn bushes of Gibson's farm, which are then soaked in Juniper Green gin for several months. Sweet and fruity, there's also a dash of Gibson's award-winning blackcurrant liqueur thrown in to give it an extra kick. Right at home in your hip flask but just as much so in cocktails.

ABV: 22%
Miles Gibson got things started in 2007 after he returned from a few years of volunteering on organic farms around the UK. Using techniques he picked up from his volunteering experience, he began planting fruit on fields that were previously just for grazing sheep, and slowly but surely, through plenty of experimenting, he bottled up his first liquers, a raspberry and blackcurrant one, five years later. They both won prestigious awards, from the Soil Association and the Guild of Fine Food, respectively. It's testament to the high standards of quality Miles has set, and continues, to set for himself.
Sloes*, Sugar*, Gin* ABV: 22%
Turn it into one of these
You might also like to try...