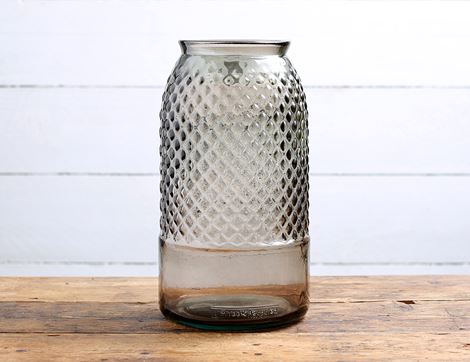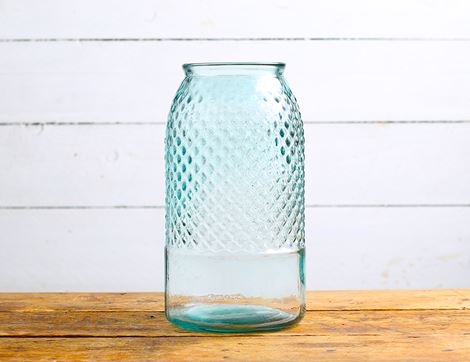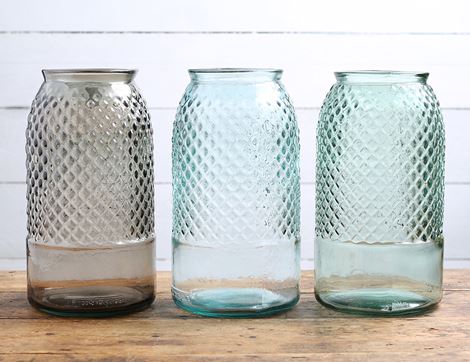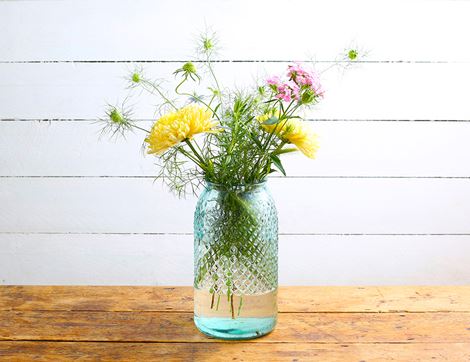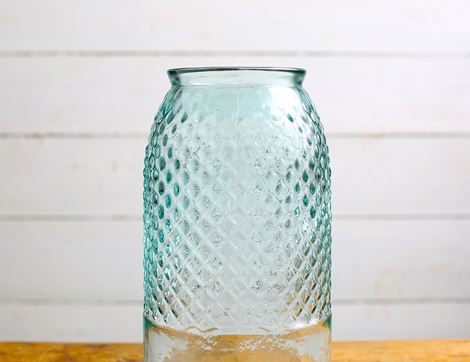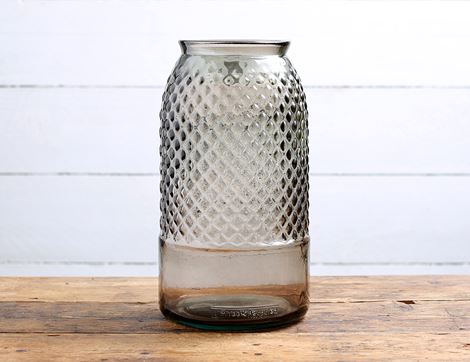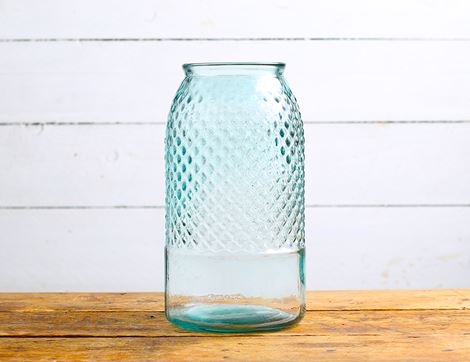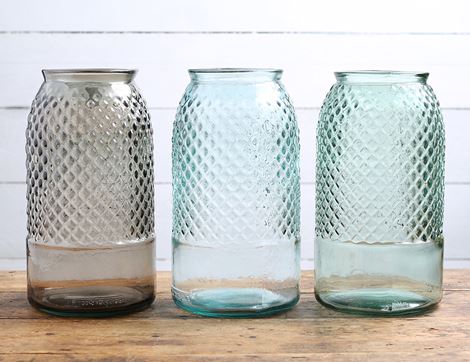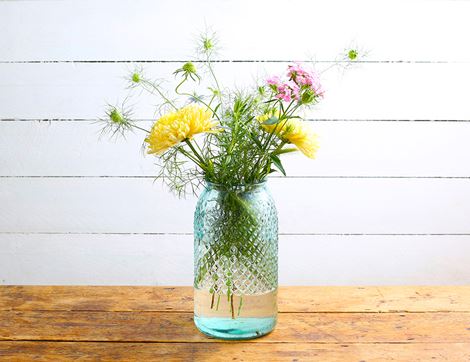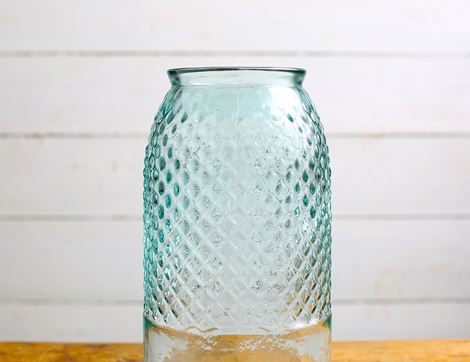 Recycled Glass Textured Vase, Jarapa (3.6l)
Fill this wonderful Recycled Glass Textured Vase from Jarapa with freshly-cut flowers for a stunning table centrepiece. The sides of this beautiful vase are textured to look both modern and retro, suiting almost every style of home décor. Jarapa's glassware is carefully crafted in Spain, using only 100% recycled glass, and every vase will be unique. Jarapa transport their sustainable homeware by train, cutting out air miles completely, and for every three bottles they recycle, enough energy is saved to charge a smartphone for a whole year.

Colour tone may vary
Recycled, upcycled and natural products are Jarapa's focus, when it comes to sourcing homeware with conscience. Jarapa's glassware is all produced at Vidrios San Miguel, a specialised factory in Spain that's used 100% recycled glass for over 23 years. They're committed to eco-conscious crafting and with every three bottles they recycle, enough energy is saved to charge a smartphone for a whole year. Jarapa further limit their carbon footprint by cutting out air miles and importing by train instead. So, for decorations and furnishings that don't weigh on the world, Jarapa's ready to lend a hand.


Jarapa's Recycled Glass Textured Vase measures 13.5cm (W) x 26cm (H), so can fit a large bunch of flowers.


You might also like to try...