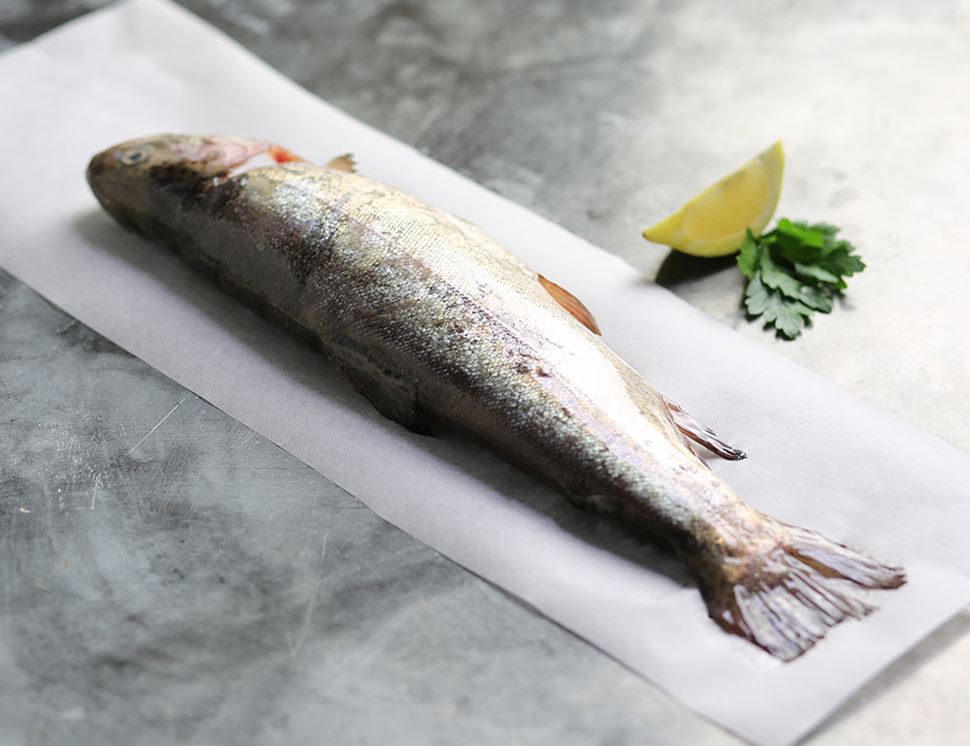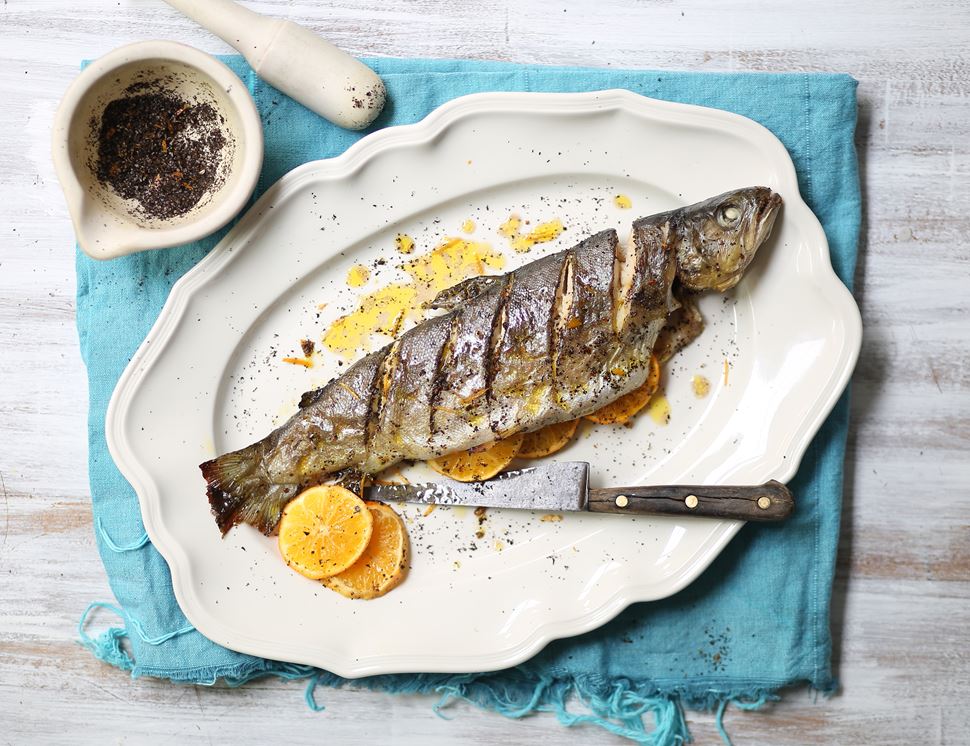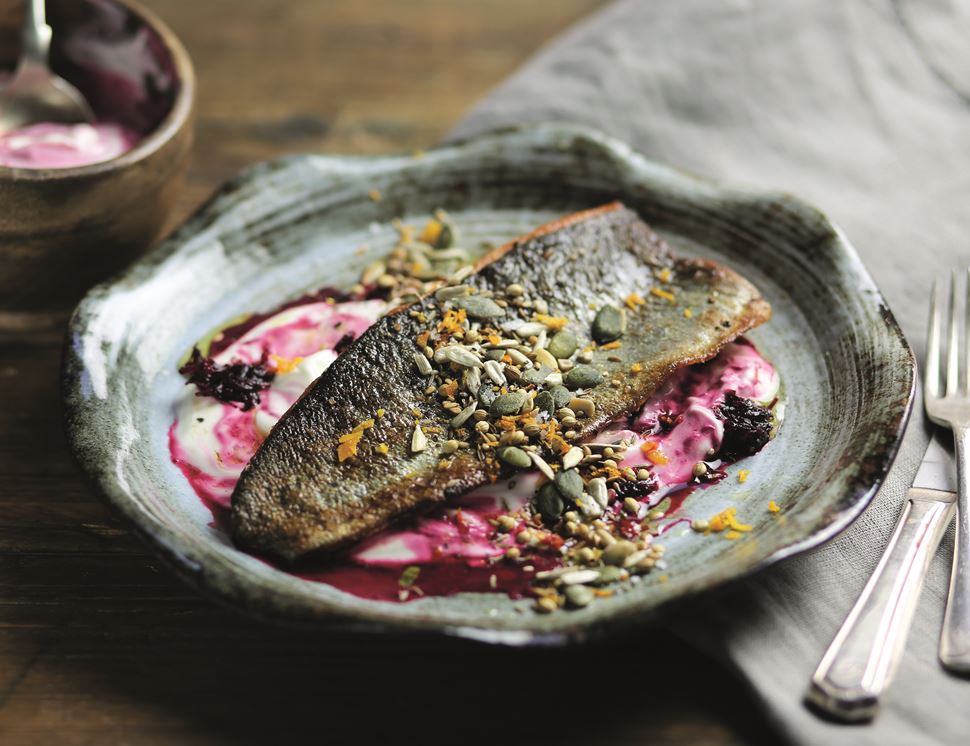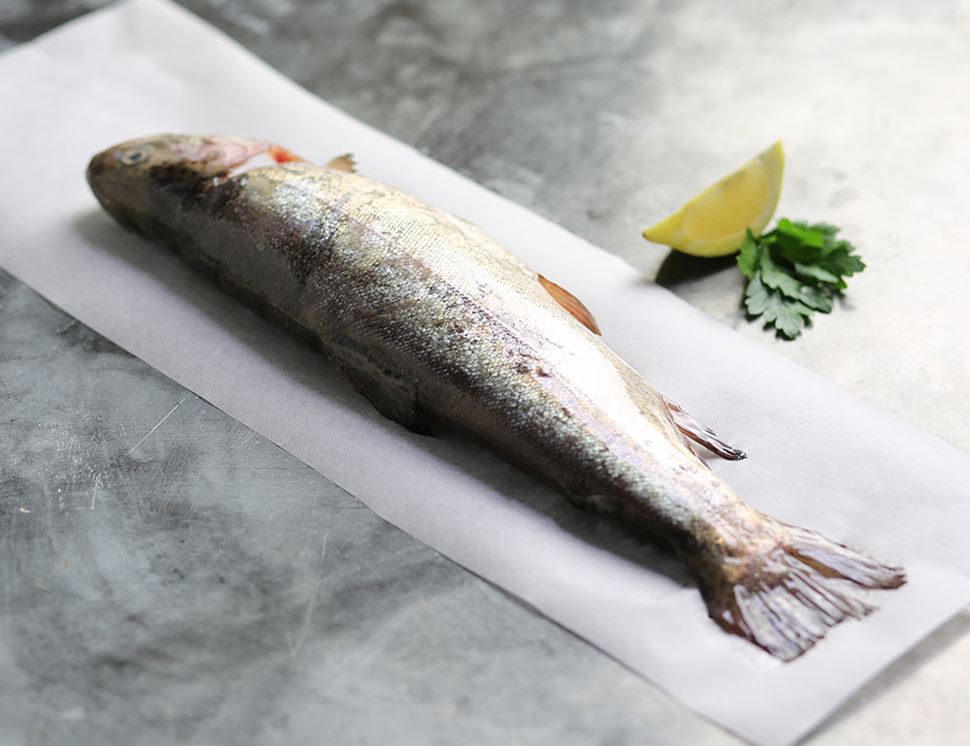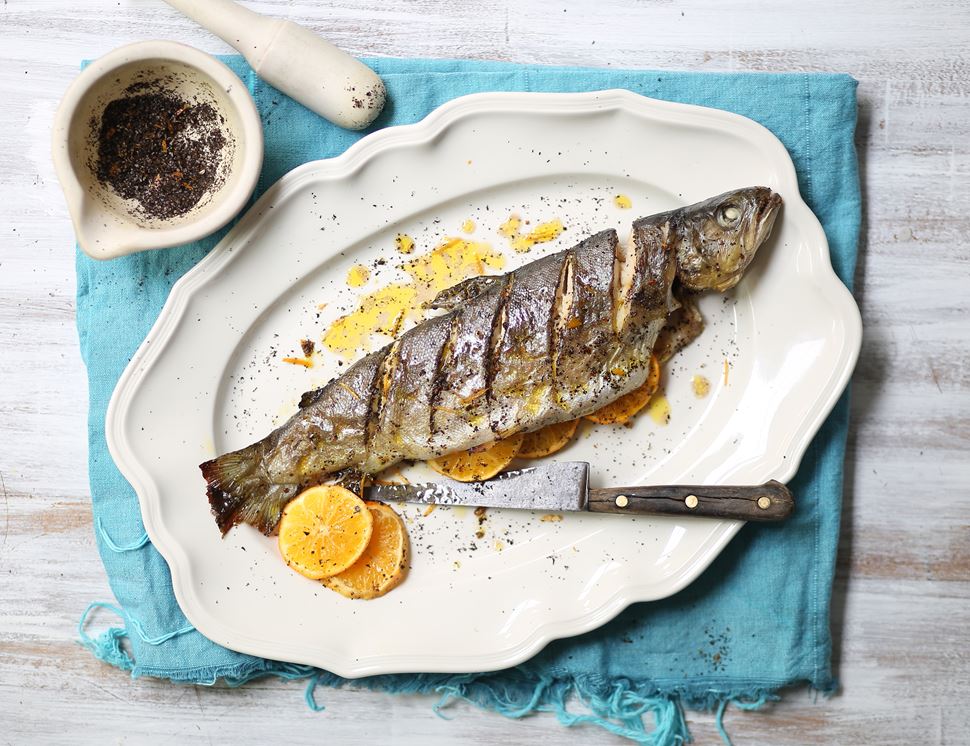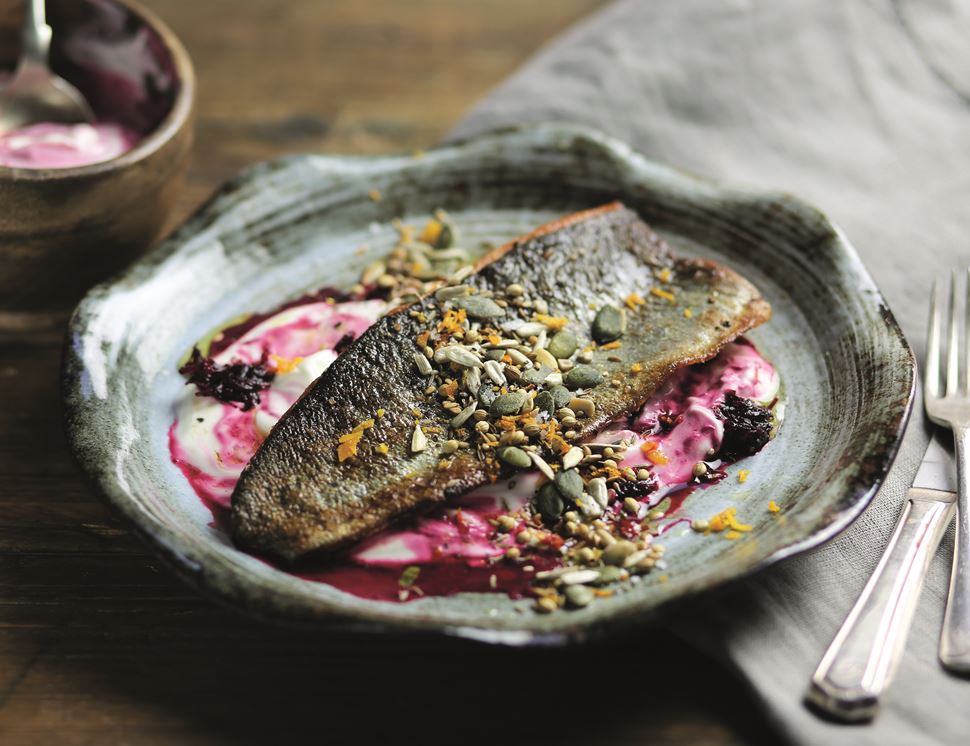 Rainbow Trout, Whole (240g min)
Trout's similar to salmon, with a more delicate flavour. This whole trout is perfect grilled for a few mins on each side with butter and garlic, or cook in foil for 30 mins in a hot oven.
Trafalgar Fisheries was among the first trout farms in the country. Their trout swim in the clear, fresh waters of the Hampshire Avon, which constitutes a major part of the famous Longford Estate. It's in an area of outstanding natural beauty and is overlooked by the 16th century Longford Castle. The Avon flows through a series of natural gravel ponds in an environment perfectly suited to trout farming. To further this ideal, the trout are stocked at low densities and the oxygen levels of the water are monitored continuously by a loyal and highly professional staff, many of whom have been with the business since it began almost 40 years ago. The marriage of their experience and a wonderful location, which attracts a great number of birds and other wildlife, has seen Trafalgar maintain its place at the forefront of trout farming with a commitment to environment protection.
Rainbow trout Allergy advice: contains Fish
Nutritional Information per 100g/ml Energy (kJ): 470 Energy (kcal): 112 Protein (g): 19.4 Carbohydrate (g): n/a Fat (g): 5.2
Whole trout works beautifully when pan-fried or grilled with a little lemon and black pepper.

It should be refrigerated upon delivery at no more than 4°C. We guarantee that your order of meat and fish will have at least 3 days before its expiry date, including the day of your delivery. Suitable for freezing. Freeze on day of purchase and before the use by date. Consume within one month of freezing. Once thawed do not refreeze
Turn it into one of these
You might also like to try...