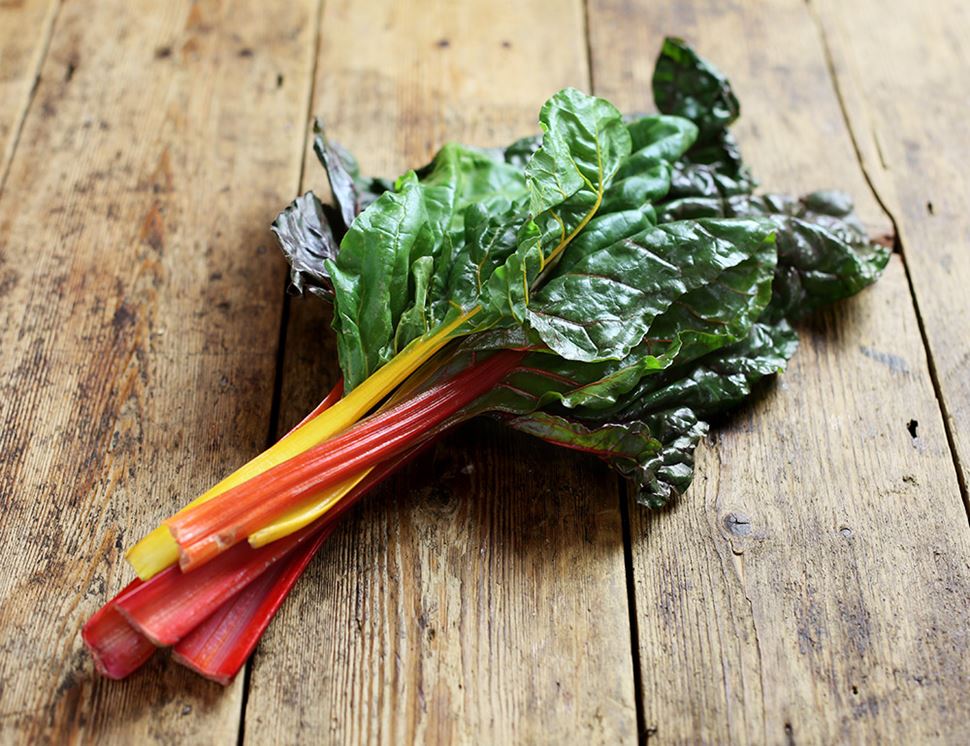 Rainbow Chard, Organic (300g)
Some call it Swiss chard, but aside from being grown in the UK, we're of the opinion that these beautiful multi-coloured stalks and vivid, leafy greens suit the name rainbow chard perfectly. They're absolutely heavenly when wilted in butter and served as a side, or stirred through rich tomato sauces and piled on pasta.

Country of Origin: UK
Class: Minimum Class 2
Jeremy Helme's Pool Hullock farm is just on the Welsh border, by the village of Llandinabo. It's a little family farm, where Jeremy grows some of our more weird and wonderful things. These include Fennel, Squash, Jerusalem Artichokes and this ever so colourful Rainbow Chard.
Chard likes to be kept in a bag, in the fridge. We all like a little time to chill…
Turn it into one of these
You might also like to try...