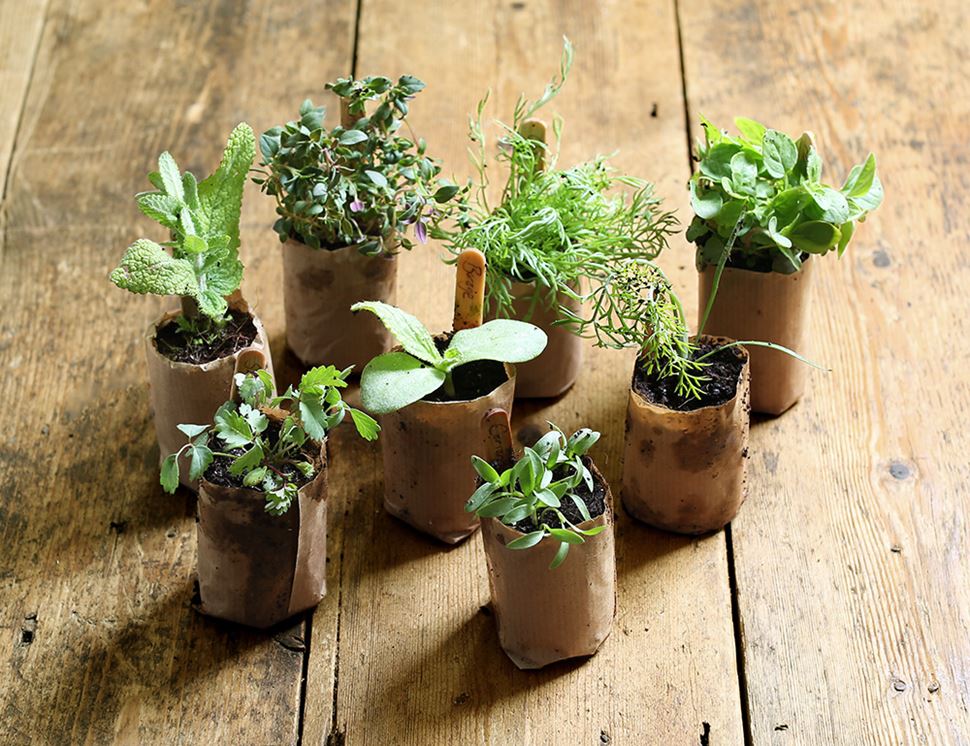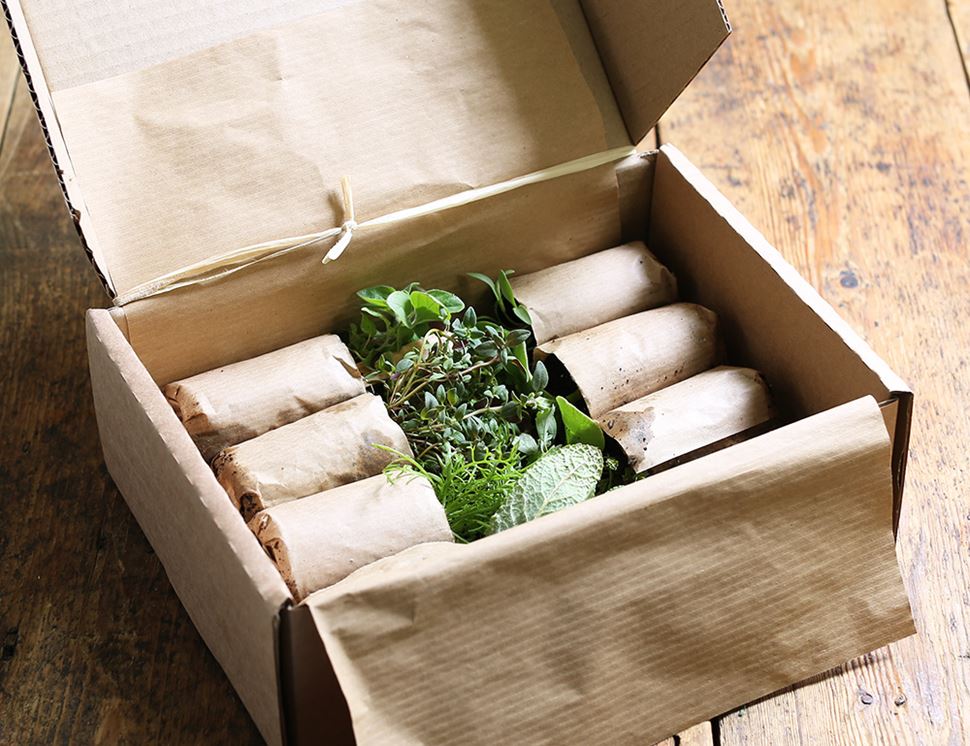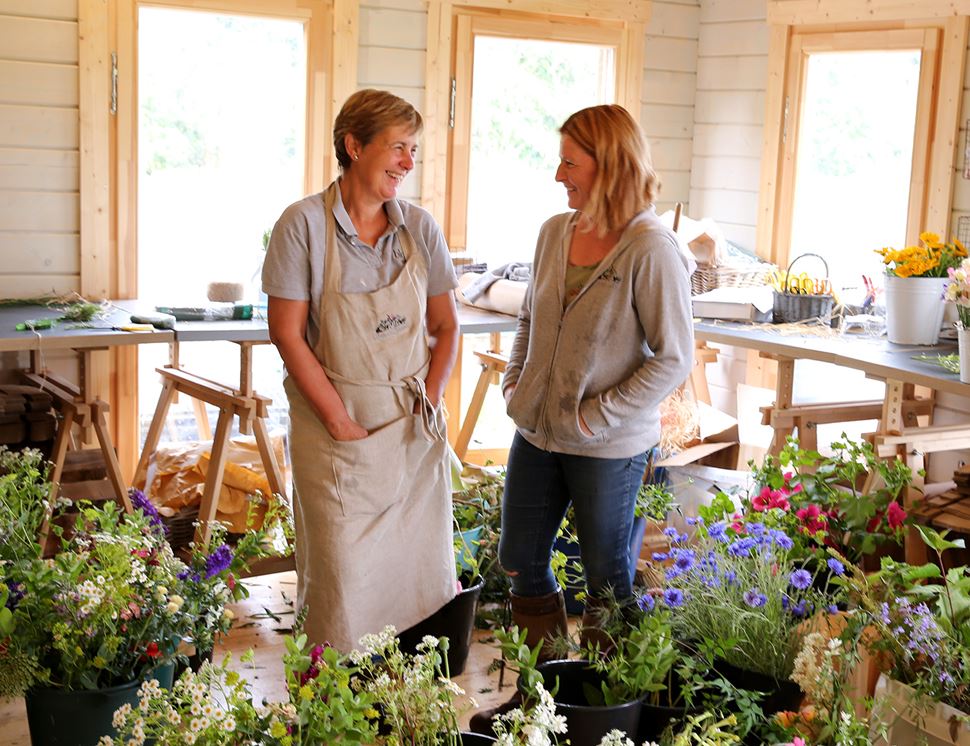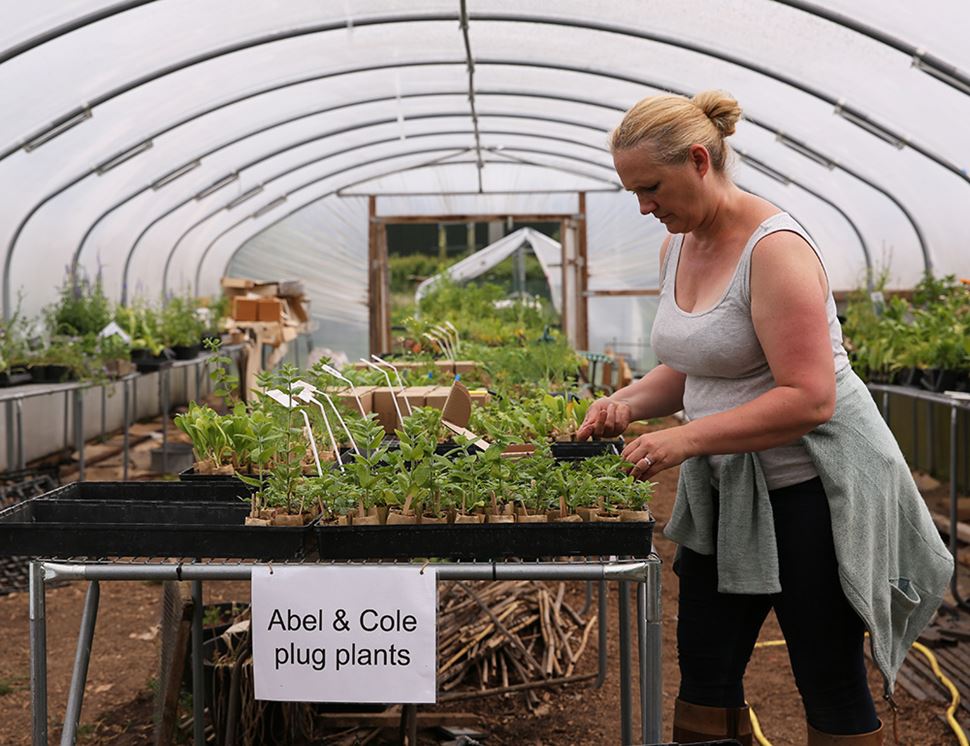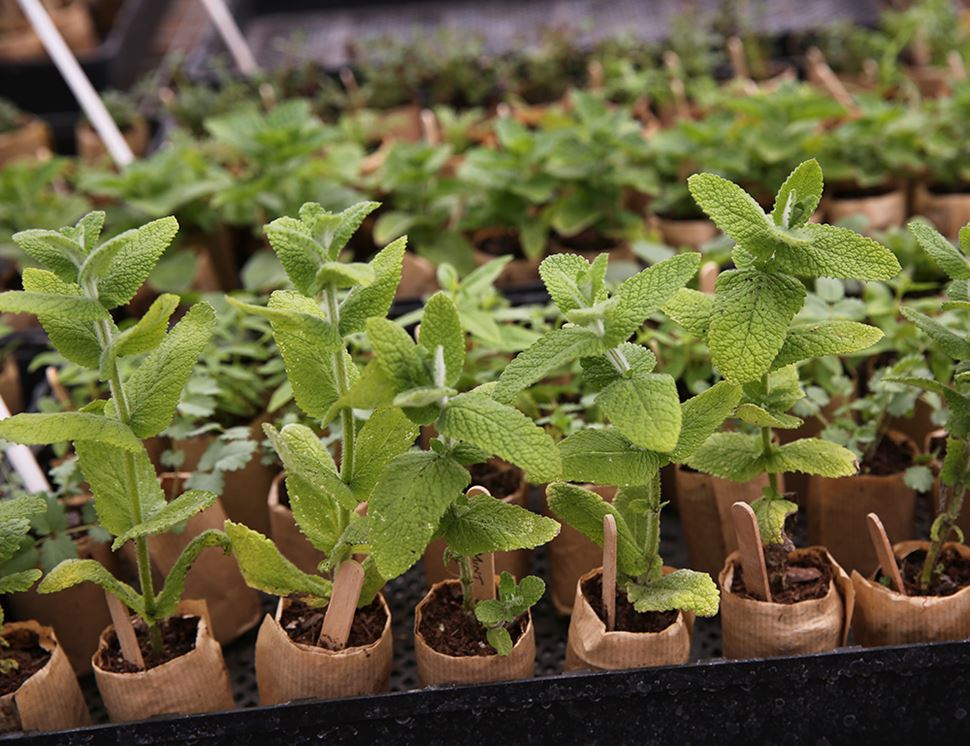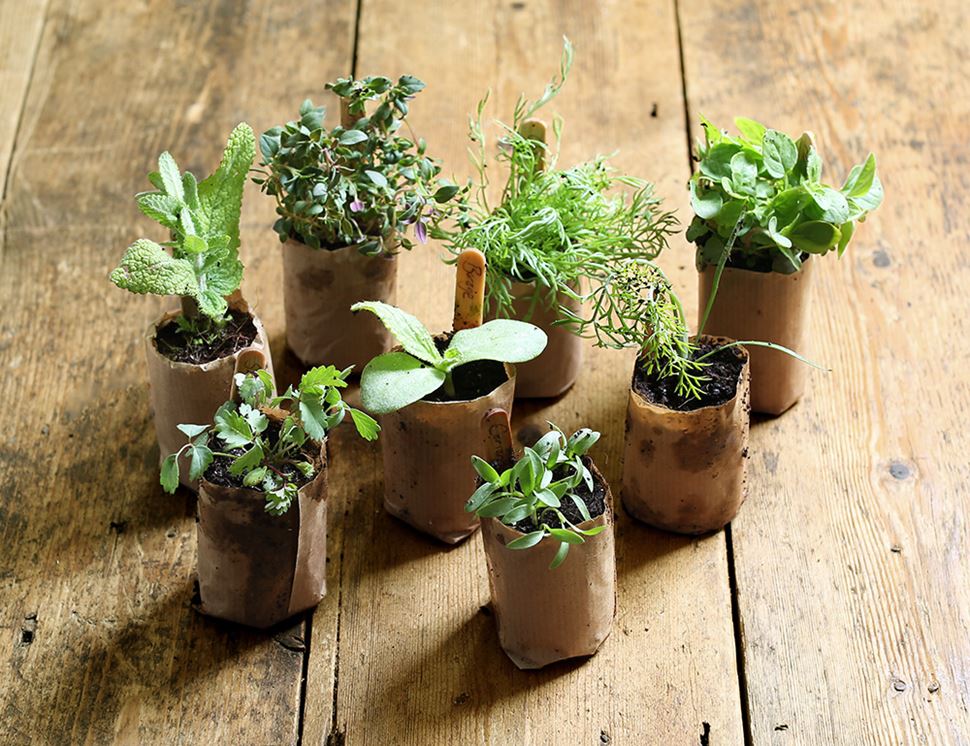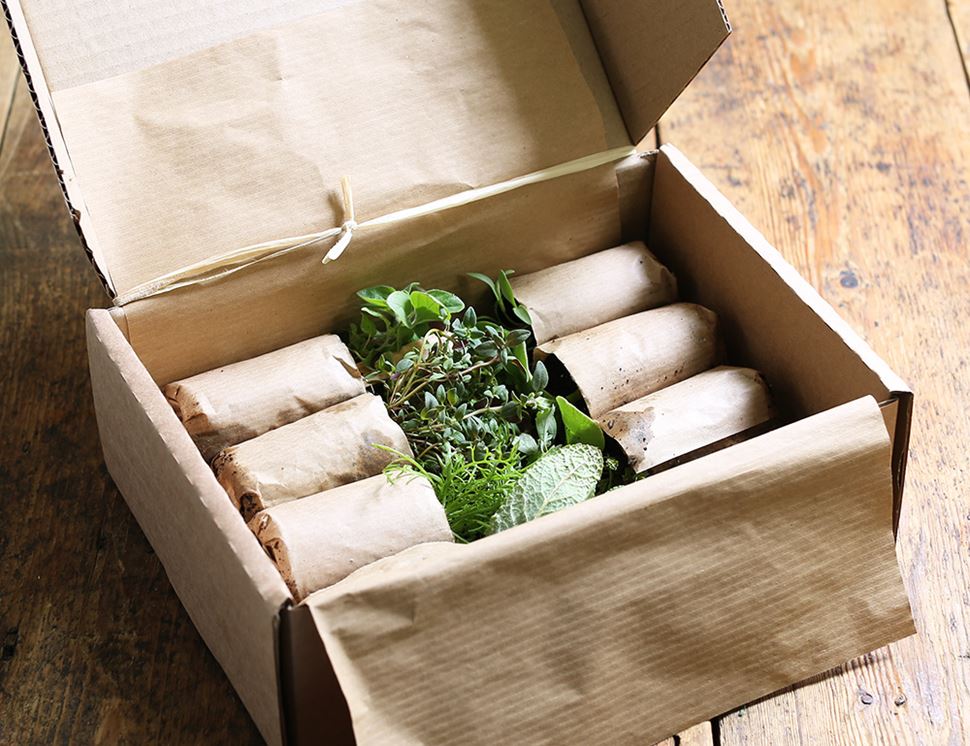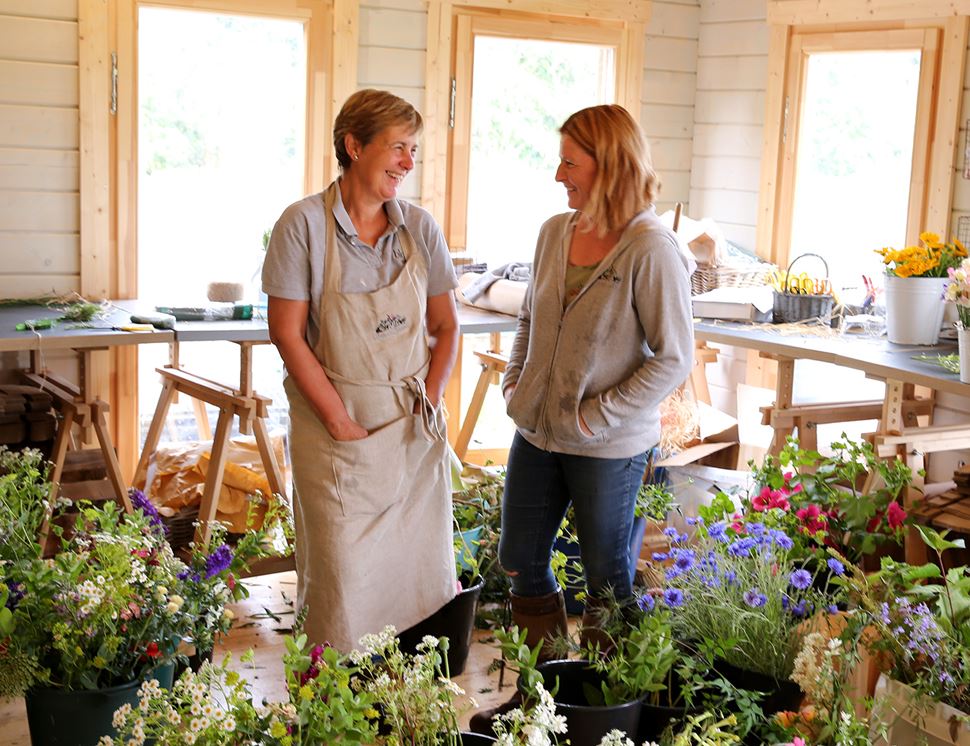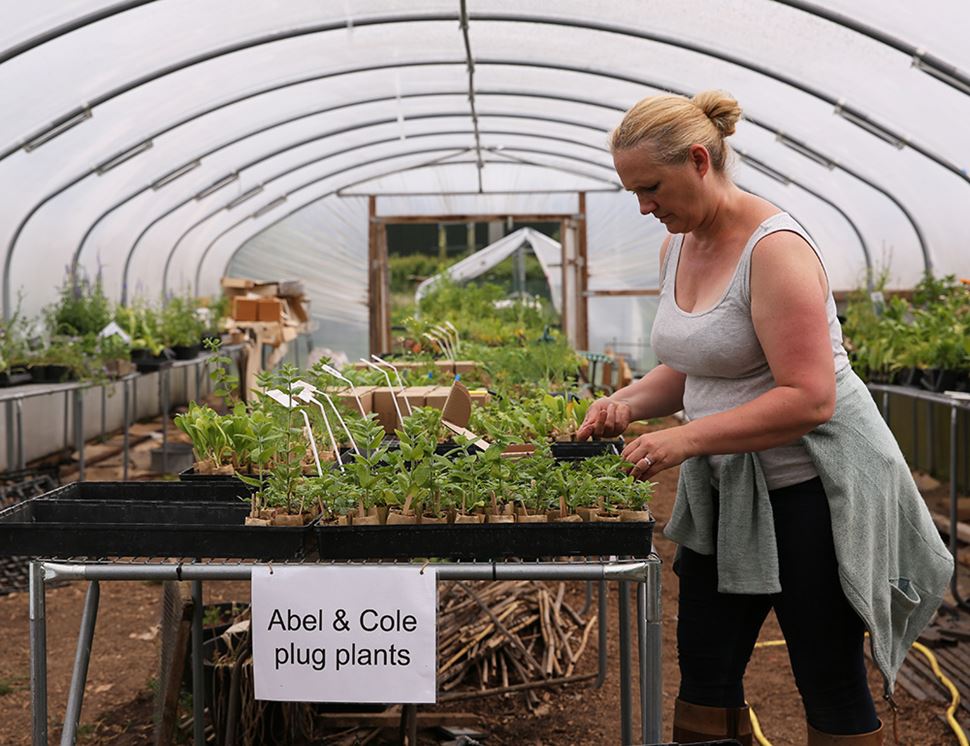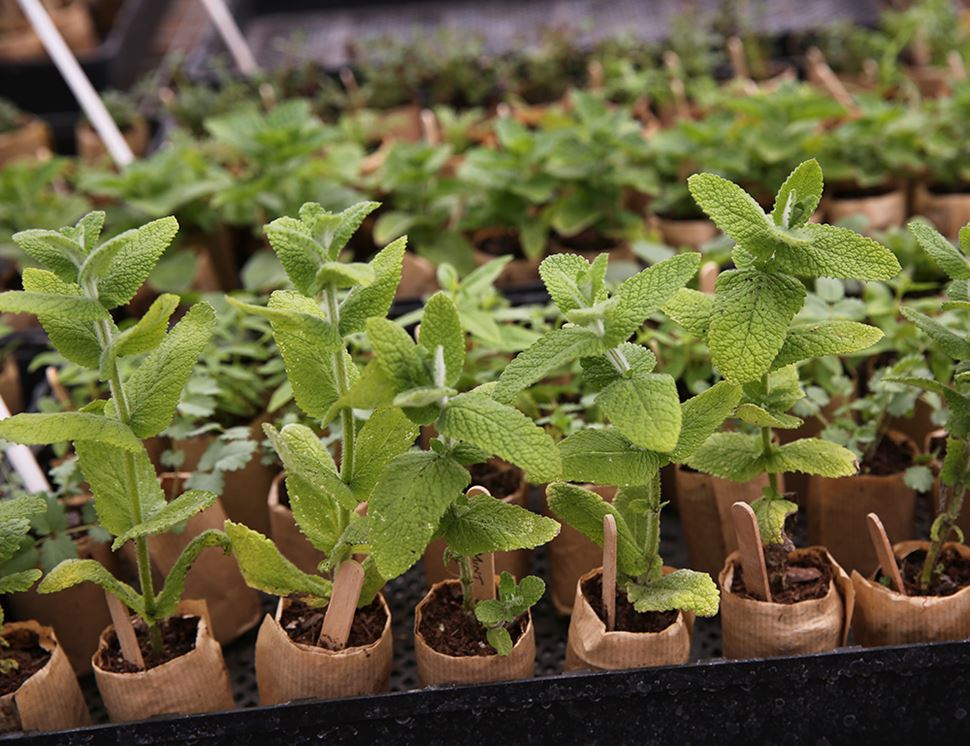 The perfect choice for green-thumbed cocktail lovers everywhere. These plug plants have been grown without the use of artificial chemicals, so are an ideal choice for eco-friendly gardening. It's not just the environment that will benefit though, these plants are just the tonic for mixing up with your summer drinks. Inside the box you'll receive eight ready-to-plant, organic herbs, and a little booklet with recipe ideas and growing tips too.

You'll receive any eight of the following: Apple Mint, Borage, Coriander, Chamomile, Fennel, Lemon Balm, Thyme, Peppermint, Salad Burnet, Viola.
The idea of sustainable flower and plant delivery is close to our hearts, and we're delighted to have made 'floral' arrangements with the perfect partner. Organic Blooms are based in Gloucestershire, they are a social enterprise who provide valuable experience and training to local people with varying support needs.
You can plant these out in your garden, window boxes, hanging baskets and pots. If you don't have a garden, keep hold of your old yoghurt pots and other medium/large containers, grab some peat free compost and make yourself a smart kitchen window display! Your plugs will arrive with a little instruction book so you'll know exactly what to do.

Just a little note: as the paper surrounding the plugs is unbleached, you may find a little mould present. It's absolutely normal. It's the beginning of the decomposition process that happens once they're planted in the soil. Perhaps just slip on some gloves when you handle them.


You might also like to try...