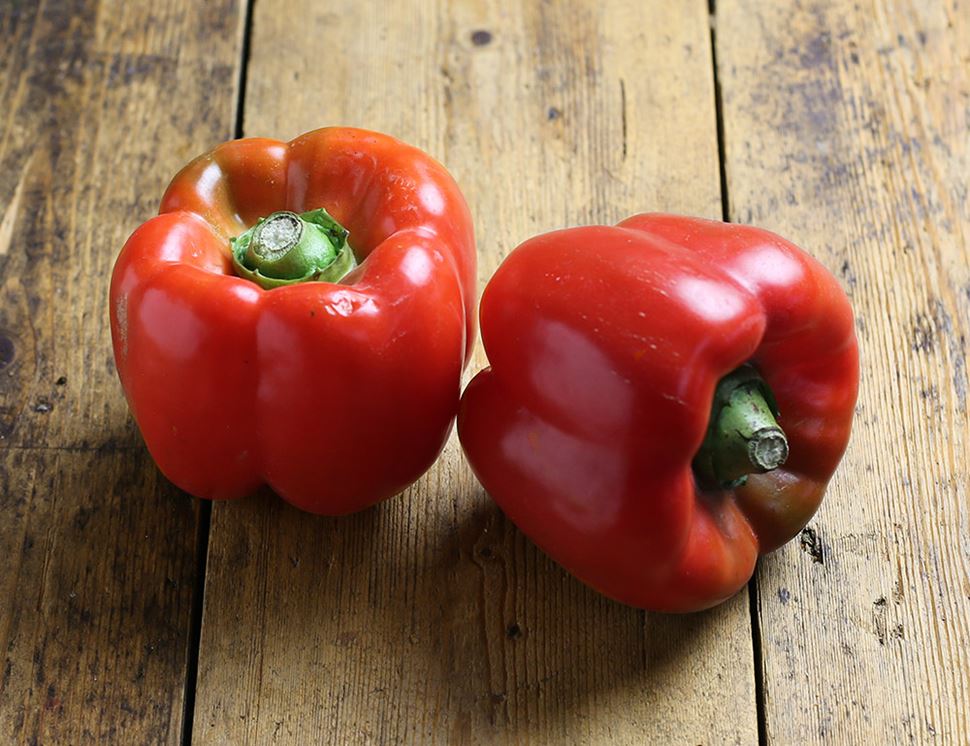 Red Peppers, Organic (2 pieces)
These new season peppers are so full of flavour you'll never buy your peppers anywhere else again. Great to eat cooked or raw, they really do add flavour to any dish. The size of our peppers will vary throughout the year depending on the season.

Country of Origin - Spain
Class - Minimum Class 2
The Gimenez brothers grow our courgettes in the Almeria region of southern Spain. The warm sunny climate, good soil and lack of frost provide the perfect conditions for what we call the ratatouille vegetables - peppers, tomatoes, aubergines and courgettes.
Abel & Cole handles celery, celeriac and nuts on site. Due to our packing process and re-use of boxes there is a risk of cross-contamination from these, and all other allergens.
Leave cutting your peppers as near to serving time as possible, to avoid losing their crispness. Give them a quick rinse before you cut them, it is easiest if you slice them in half and then remove the stalk and seeds. They are great in stir-fry dishes, and can be roasted. You should keep your peppers in the fridge wrapped up. They will begin to soften with time, so if you are putting them into a salad you should use them as soon as possible, when they are at their crunchiest! If you are using a bit at a time, ensure they are kept in a sealed container in your fridge to preserve for longer. Suitable for home freezing.
You might also like to try...