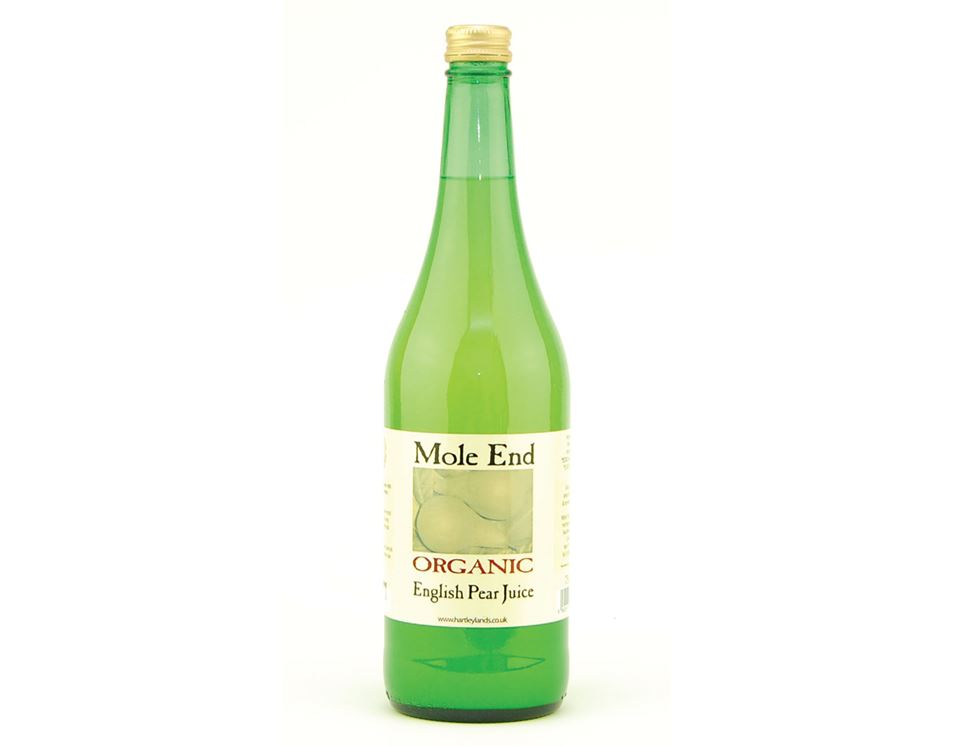 English Pear Juice, Organic, Mole End (75cl)
Our pear juice is a Conference/Comice blend, pleasantly aromatic and slightly sweeter than our apple juice.
Sara and Paul Ward make their pear juice from their tip-top pears at Mole End Farm. The Wards' pears have been going in our boxes for years, and even though we embrace natural aesthetic variety, there are some pears that that are way too big, far too small or simply a bit too wonky for the boxes – so we're putting them in bottles! This juice is made from 100% hand-selected, Soil Association registered, farm pressed, quality fruit. Once the pears are selected they are immediately pressed and pasteurised in the bottle – a technique that keeps the juice fresh until opening. One of the joys of pear pressing on a small scale like this is that the flavours of the juice will vary from season to season and from batch to batch – try it and see for your self!
Pear juice*, Antioxidant: ascorbic acid (E300), Citric acid (E330) * = produced to organic standards.
Store in a cool dry place but refrigerate once opened. Keep out of direct sunlight.
Turn it into one of these
You might also like to try...