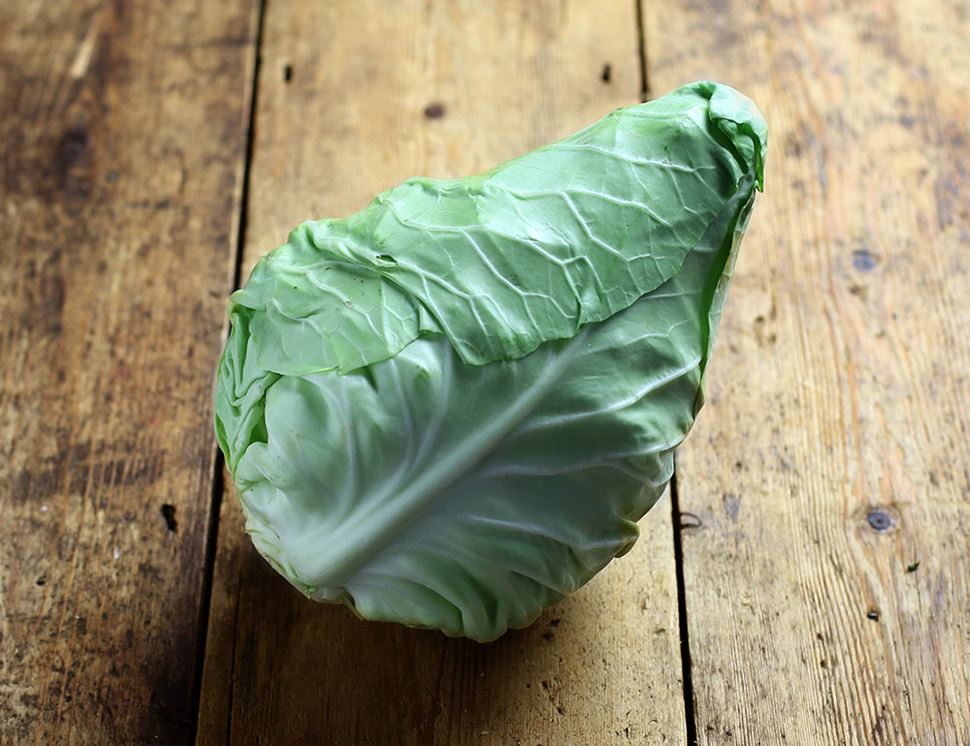 Sweetheart Cabbage, Organic (each)
Order now for deliveries from 29th October
Who says brassicas aren't romantic? This pointy-headed cabbage is sweeter than your average, with a softer texture and more open leaves. They also don't roll away as much as the common cabbage, making them ideally suited for those whose kitchens are on a hill. Country of Origin - UK
John Danby grows our sweetheart cabbages in Wrangle, Lincolnshire.  It is a family affair with John's wife Christine and dad George and wife Pearl all lending a hand when it gets busy. The Danbys grow a lot of our other brassicas too - red cabbages, cauliflowers, broccoli, Brussels sprouts and also potatoes, chard, and bunched beetroot. 
Turn it into one of these
You might also like to try...