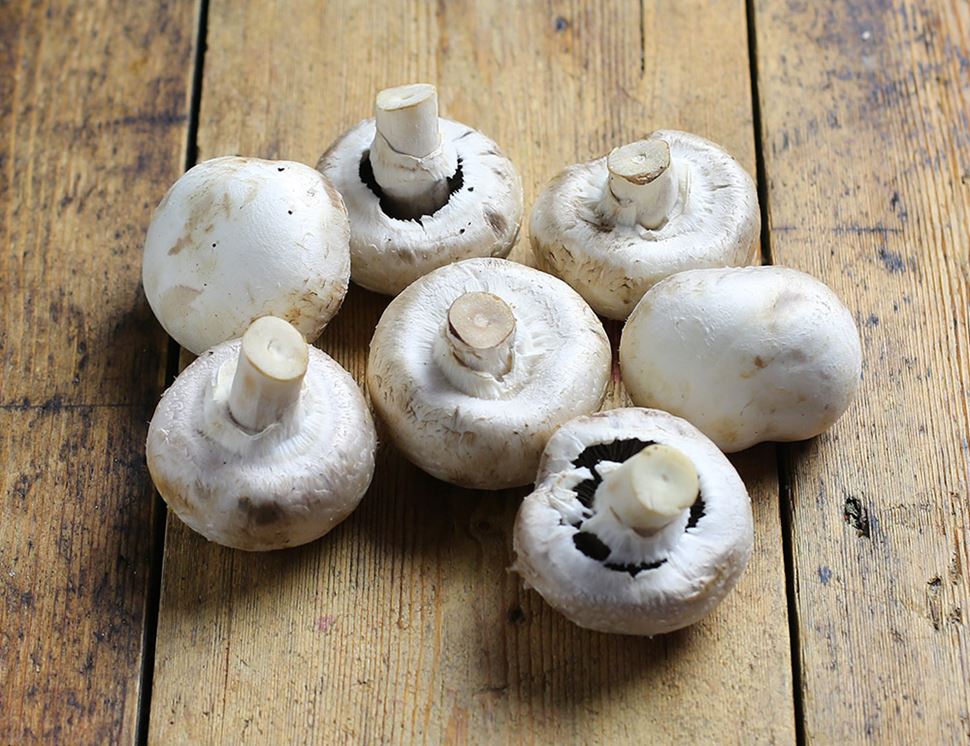 White Mushrooms, Organic (200g)
Order now for deliveries from 27th April
Mushrooms are often thought to have little nutritional value, but they are actually a good source of fibre. They go well with almost any dish and are so full of flavour you might be surprised to find out what mushrooms really taste like. 

Country of Origin - UK
Class - Minimum Class 2
Our mushrooms are grown by the Hearne family in Capel St Mary, Suffolk. Peter Hearne set up the business in 1962 and of his eight children, three work on the farm, and two have run or still run mushroom farms of their own. Damian and Patrick (2 of Peter's sons) at one point considered moving into snail farming (yes snails!), but when the idea of organic growing came to them, it was the perfect idea for their 'shrooms.
Abel & Cole handles celery, celeriac and nuts on site. Due to our packing process and re-use of boxes there is a risk of cross-contamination from these, and all other allergens.
It is sometimes assumed that you should discard the stem, but this is not necessary, you only need to trim the base of the stem. Because our mushrooms are organic, there is little need to spend time peeling the skin. Simply wipe over with a damp cloth rather than washing, since mushrooms are prone to water absorption. You should keep your mushrooms in the dark at a cool temperature. We recommend the bottom of your fridge, simply wrapped in a paper bag.
Turn it into one of these
You might also like to try...