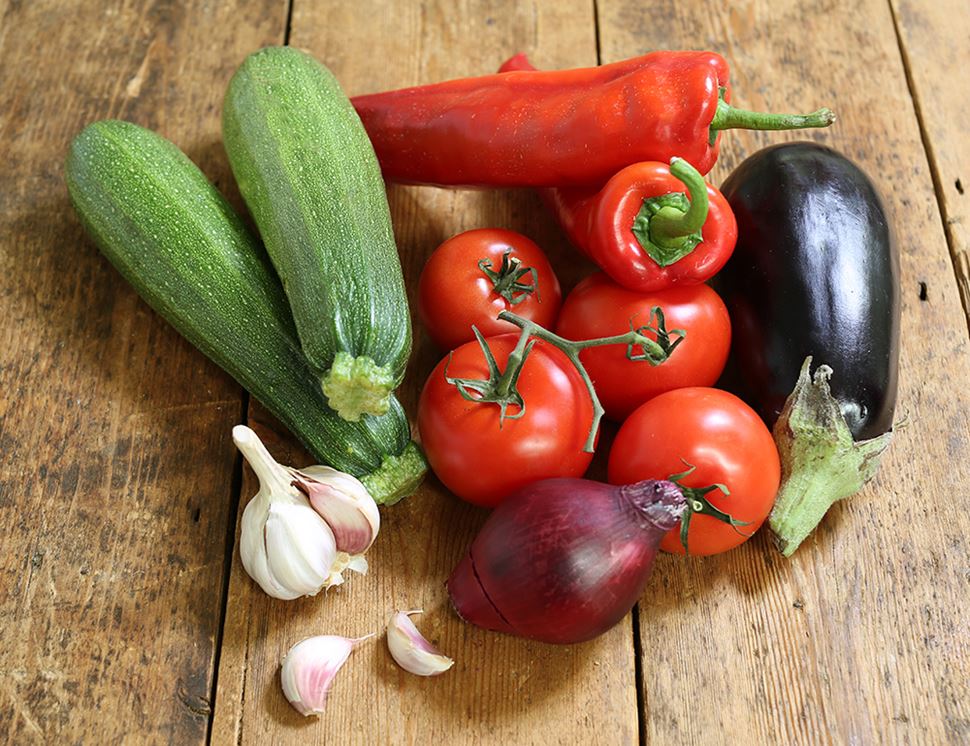 Add a little sun to your plate with our organic Mediterranean veg bundle. Sourced from our farmer friends in the UK and the Netherlands (they're so clever they've managed to capture the Med-y spirit in their fields), they are perfect for roasting and griddling.

Aubergine
Courgettes
Garlic Bulb
Pepper, Pointed Red
Tomatoes, Vine
Onions, Red
Our Mediterranean veg comes from a range of supplliers including Philip le Maistre's Master Farm in Jersey, Jeremy Helme's Pool Hullock Farm, the Montya family at Campojoyma and the Gimenez brothers at Naturcharc. Our gorgeous garlic comes from the lovely lot at Sarl de la Motte in France.


Abel & Cole handles celery, celeriac and nuts on site. Due to our packing process and re-use of boxes there is a risk of cross-contamination from these, and all other allergens.
Turn it into one of these
You might also like to try...