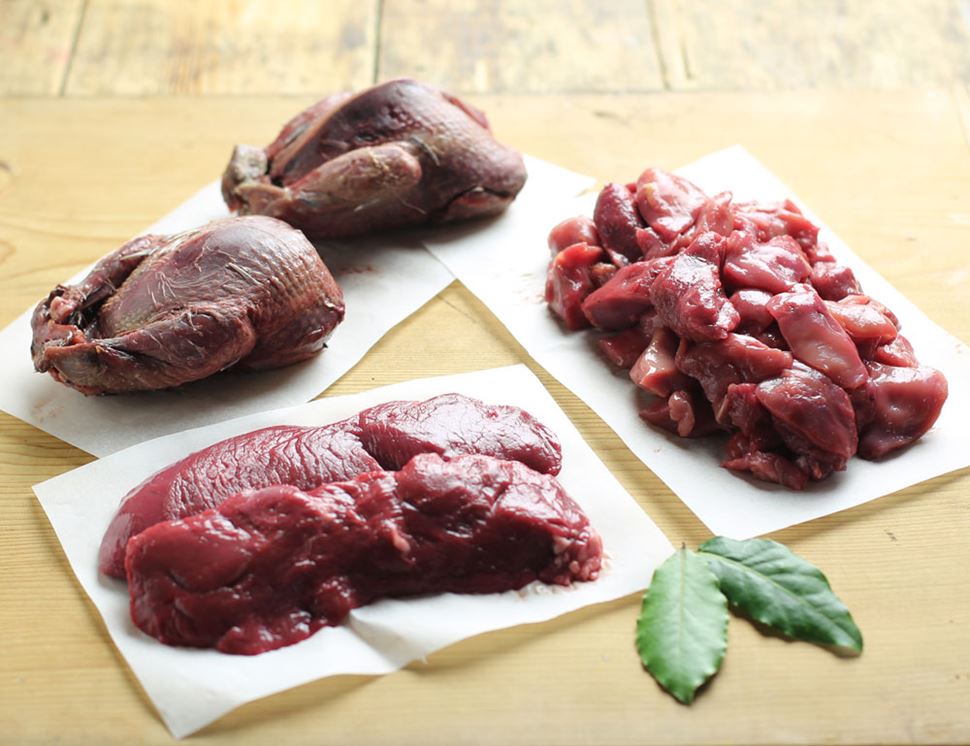 Celebrate the best of the game season with our Glorious Game Box. Enjoy three cuts of wild game from the Hampshire woodland, which change every week. The box is glorious just as it is, so there's no 'Tailoring' this box.

Please be aware that our game may contain traces of shot. We guarantee this will have three days, including delivery day, before its expiry date. Remember, that your Game Box can also be frozen.


Monday 14th January
Monday 21st January
Wild Pigeon Breasts (220g)
Wild Venison Minute Steaks (250g min)
These venison steaks, from Chris Chappel and Stephen Crouch's stunning Hampshire woodland, are perfect for barbecue season as they are nice and thin cut. They cook really well if flash fried in a hot pan as well. Dinner in a flash! Beautiful!
Wild Pheasant, Whole (600g)
Turn it into one of these
You might also like to try...