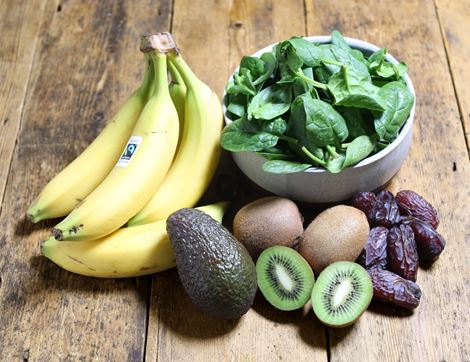 Easy Smoothie Bundle, Organic
Making a smoothie doesn't have to be hard, not with this here handy little bundle. You'll have all the essentials you need to whizz up glasses (about 4 or 5) of real goodness in two blinks of an eye.

Contents will change like the seasons do. We'll do our best to send you the items listed. Now and then (like when the weather's gone wonky) we may have to send you a different organic fruit or veg.


Monday 27th November
Monday 4th December
Allergen information: Abel & Cole handles celery, celeriac, peanuts and nuts on site. Due to our packing process and re-use of boxes there is a risk of cross-contamination from these, and all other allergens.
You might also like to try...
(£2.50 per 100g)

Save compared to buying separately