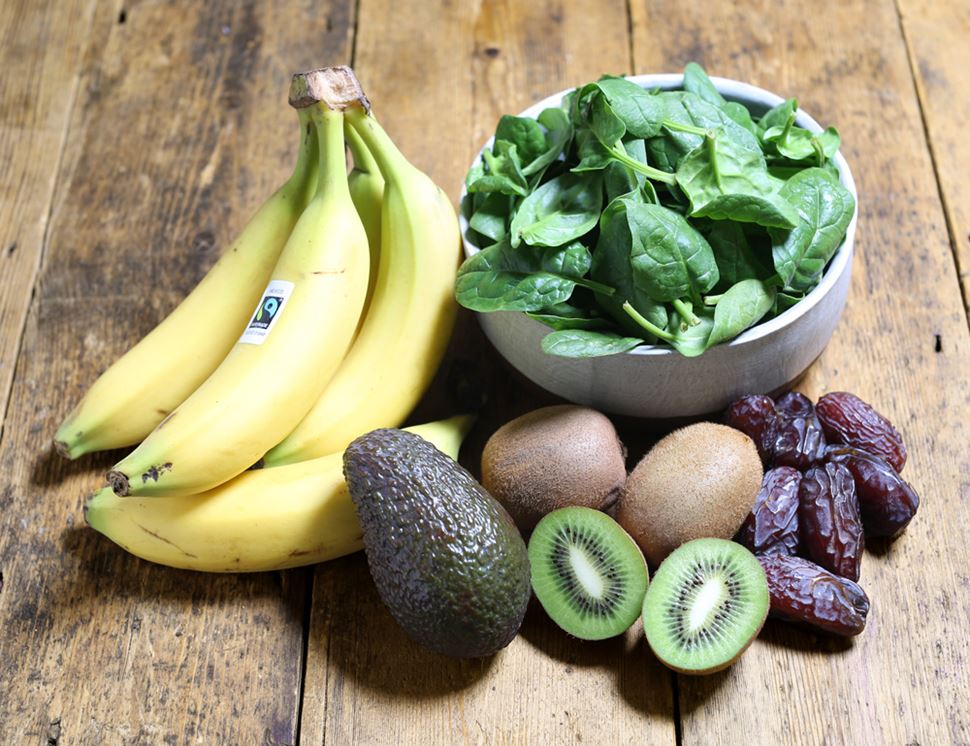 Easy Smoothie Bundle, Organic
Making a smoothie doesn't have to be hard, not with this here handy little bundle. With organic bananas, baby spinach, kiwi, avocado and dates, you'll have all the essentials you need to whizz up glasses (about 4 or 5) of real goodness in two blinks of an eye.

Contents will change like the seasons do.
Fairtrade Bananas (5 pieces)
Baby spinach (100g)
Kiwi (3 pieces)
Dates (125g) Avocado (1 piece)

Abel & Cole handles celery, celeriac and nuts on site. Due to our packing process and re-use of boxes there is a risk of cross-contamination from these, and all other allergens.
Try blending 1 banana, 1 date, half an avocado, a kiwi and a handful of spinach with ice cubes and plant milk. Don't forget to wash your fruit and veg before use.
You might also like to try...