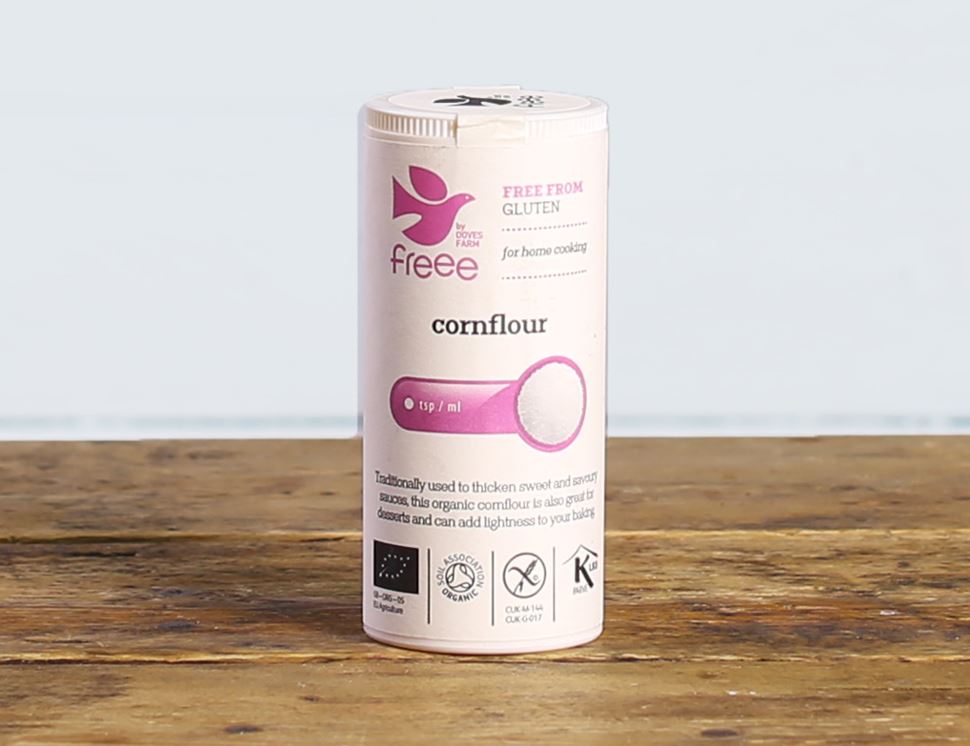 Corn Flour, Organic, Doves Farm (110g)
This gluten free, organic corn flour is great for thickening sauces and desserts. It's a welcome aide in the kitchen. There's enough corn flour here to make over 7 litres of gravy, that'd be one seriously huge Sunday roast.
Michael and Clare Marriage started growing organic wheat in the late 70s. They installed stonegrinding equipment on the farm - Doves Farm on the Wiltshire/Berkshire border - so they could mill their own wheat, rather than sending it off and losing control over the final product. Sustainable organic farming was the core of their business right from the beginning. It remains vital to every product they produce today. Fairtrade also plays an important part for them.
Corn starch flour* * = produced to organic standards.
Nutritional Information per 100g/ml
Energy (kJ): 1,479
Energy (kcal): 385
Protein (g): 0.4
Carbohydrate (g): 87
Fat (g): 0.1,
Salt (g): 0.08
Store in a cool dry place. Stir into sauces and desserts to thicken them during cooking.
Turn it into one of these
You might also like to try...