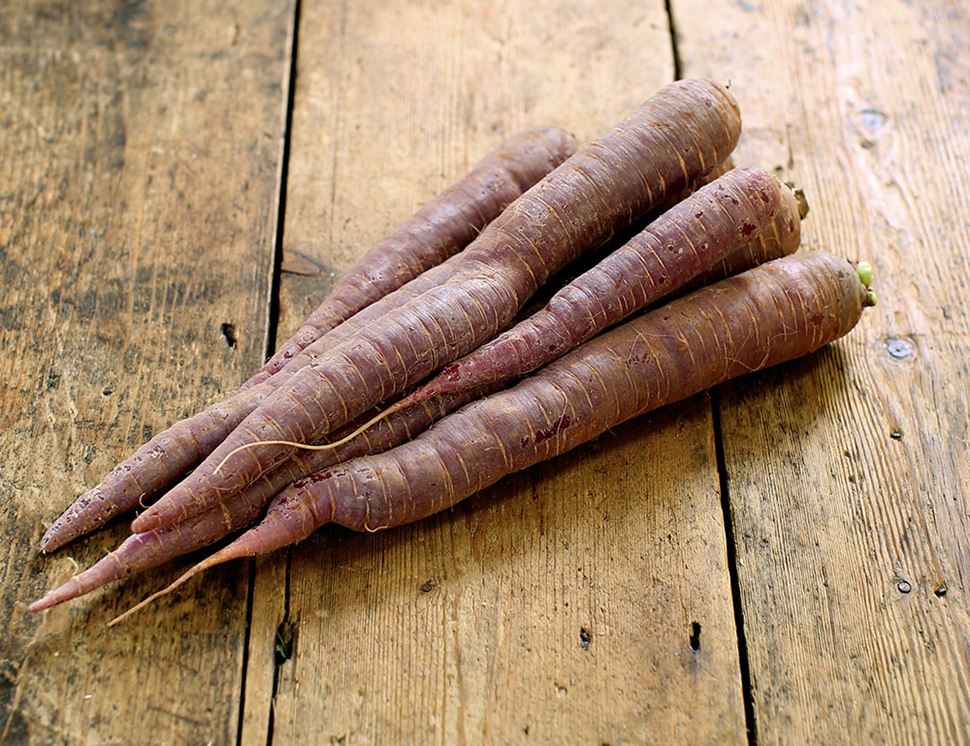 Purple Carrots, Organic (500g)
Purple is the new orange. Purple carrots were actually the norm before the orange ones came into fashion, and this organic bunch tastes as stunning as they look – most purple carrots are only purple on the outside, but some truly catch the eye, with their orange-y inside.

Country of Origin - UK
Class - Minimum Class 2





The Fosketts have been farming at Low Farm in Suffolk since 1955, and organic since 2009. James looks after the farm now, with his wife Belinda, and their Labrador, Dizzy. James is as green minded as he is green fingered – he installed solar panels on the farm last year and encourages wildlife throughout the farm (kingfishers, barn owls, oyster catchers and water voles are some of the more unusual animals he's spotted).
Carrots will maintain their Beta-carotene even through boiling, although other nutrients are lost into the water, as the orange colour it obtains will show. However raw carrots can be finely or coarsely grated, cut into matchsticks or fingers to add colour as well as crunch and flavour to many dishes. The green leafy tops of these bunched carrots are great in a salad!
Turn it into one of these
You might also like to try...