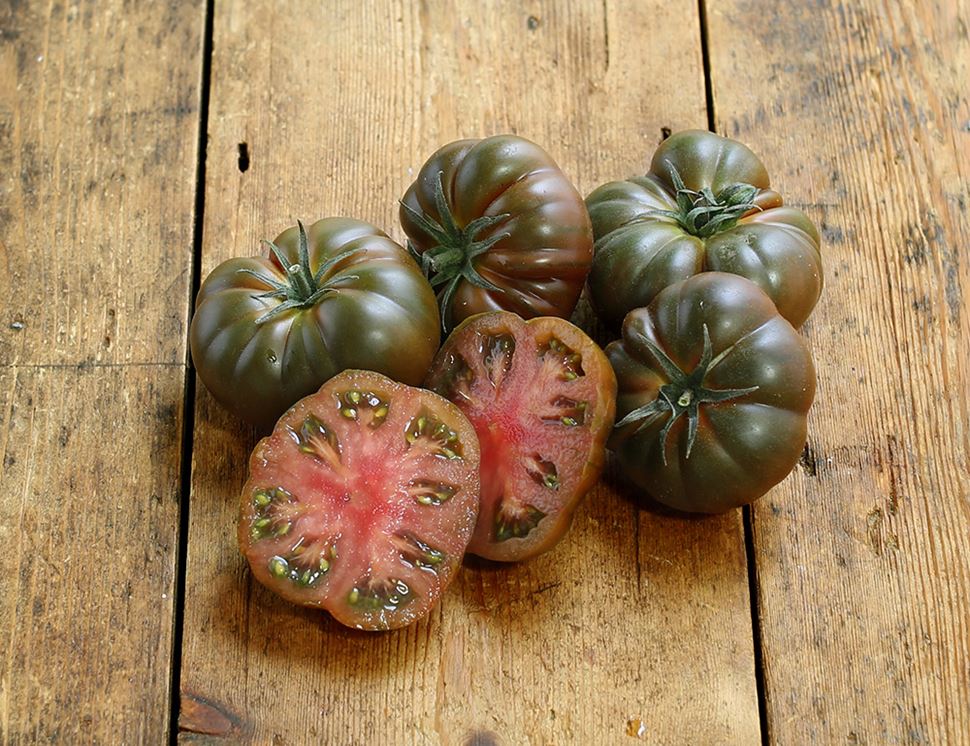 Cabomar Tomatoes, Organic (400g)
Available from 19th April
These sweet cabomar (members of the beefsteak family) are speciality, green-skinned tomatoes that will have vegetable enthusiasts beaming in delight, and not just because of their eye-catching appearance. Grown in sunny Spain, they ripen slowly, allowing the rich flavours to develop fully. Because of its fleshy texture, it's relatively low seed count and its fantastic taste, this is the ultimate salad tomato.

Origin - Spain
Class - Minimum Class 2
Our cabomar tomatoes are from a farm in the village of Nijar, Almeria near the Natural Park of Cabo de Gata, a UNESCO designated Biosphere reserve. Cabo de Gata Natural Park was the first coastal area to gain special protection in Andalusia. Due to the contrasts between the coastal and drier areas it is an extremely unique environment and home to a huge diversity of species.
Abel & Cole handles celery, celeriac and nuts on site. Due to our packing process and re-use of boxes there is a risk of cross-contamination from these, and all other allergens.
Remember to wash all fruits & veggies before eating
You might also like to try...