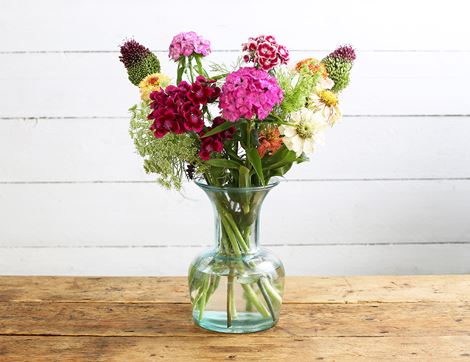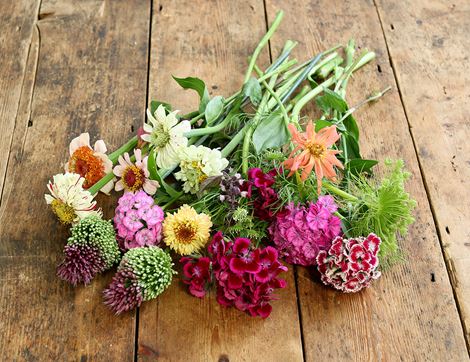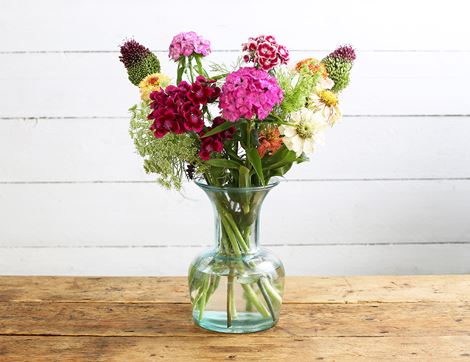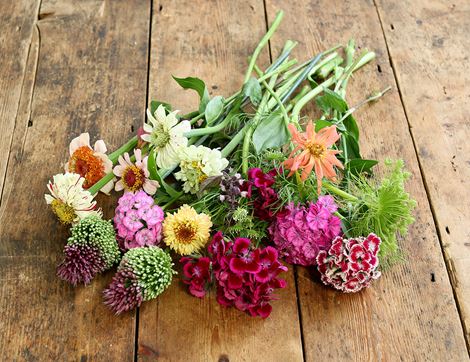 British Summer Flowers, Organic in Conversion
Adorn your home with a beautiful bunch of British Summer Flowers, grown by Vicky Spence at Clover Nursery. Each box of natural blooms will be completely unique; a fantastic, floral array of different seasonal stems and wonderful scents for you to enjoy in your home. You can expect to receive a colourful collection of summertime flowers, including verbena, sweet williams, dahlias, stocks, alliums, and even aromatic herbs like flowering basil, flowering dill and rosemary.

Clover Nursery are dedicated to growing their flowers and herbs in the most sustainable way possible, and are currently in the process of converting their polytunnels to organic. While Vicky grows her one-woman operation, these blooms will initially be available to customers with Thursday and Friday deliveries only.
In the little village of Streamcross in Claverham, just outside of Bristol, you'll find Vicky Spence growing beautiful blooms and fragrant herbs at Clover Nursery. Passionate about growing sustainably, Vicky is currently in the process of converting her polytunnels to organic. So with every bunch, you're helping to support a new grower as they begin their organic journey.


If your flowers look a little tired on arrival, don't be alarmed! They just need a little care to get them started and they should last for at least a week, usually longer. Please re-cut the stems on an angle, remove any lower foliage and place in clean water, away from direct sunlight. Keep the water fresh and the vase clean and remove blooms as they fade. Use a vase or container that is tall enough to fully support the stems. Take some time to arrange the flowers one stem at a time, crossing the stems over each other to give them some support. Spread the different shapes and colours evenly around the vase for the best effect.
You might also like to try...