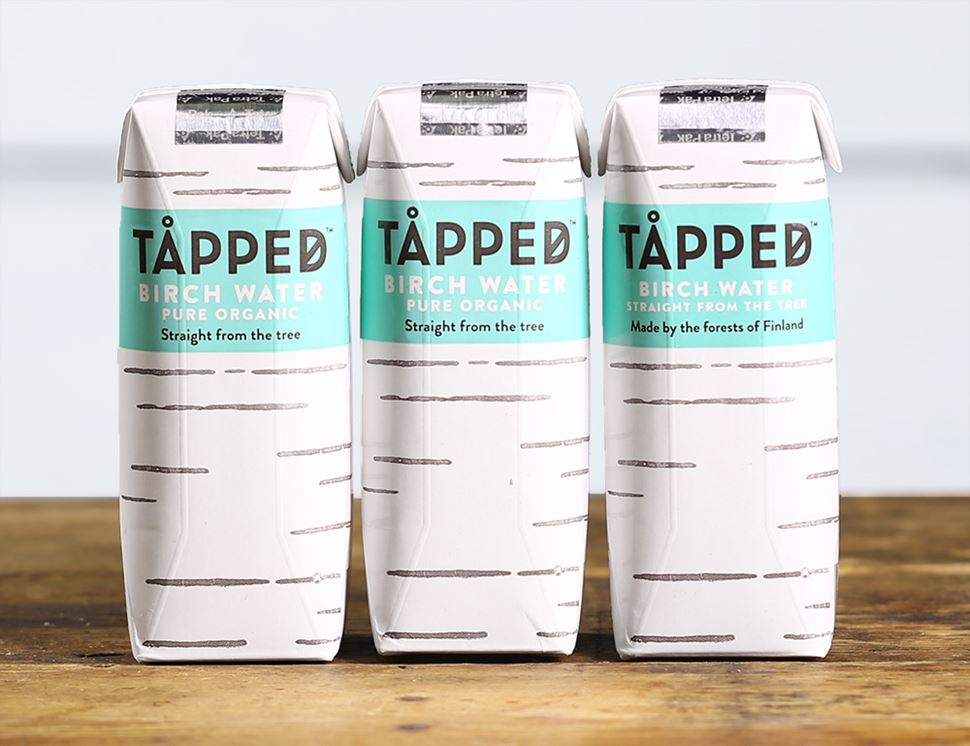 Birch Water, Organic, Tapped (3 x 250ml)
What is Birch Water? Picture a frosty Finnish winter. Birch trees store vital minerals and vitamins in their roots. In spring water is then filtered up through the trunk, nourishing the tree. Then, the trees are tapped, so every drop is full of natural goodness.
Tapped tell us..."Made by the forests of Finland. For centuries, the Finnish birch forests have been tapped for their sap in spring. More commonly known as birch water, it's said to keep skin youthful, bones strong and a twinkle in your eye. Tall stories? What we do know is that our organic birch water is a natural source of anti-oxidising manganese with a delicate flavour that simply put, tastes good for you."
Organic birch sap* * = produced to organic standards
Nutritional Information per 100g/ml Energy (kJ): 18.0 Energy (kcal): 4.0 Protein (g): 0.1 Carbohydrate (g): 1.0, of which sugars (g): 1.0 Fat (g): 0.1, of which saturates (g): - Salt (g): -
Once opened please keep refrigerated 0-5 degrees and drink within 3 days.
Turn it into one of these
You might also like to try...