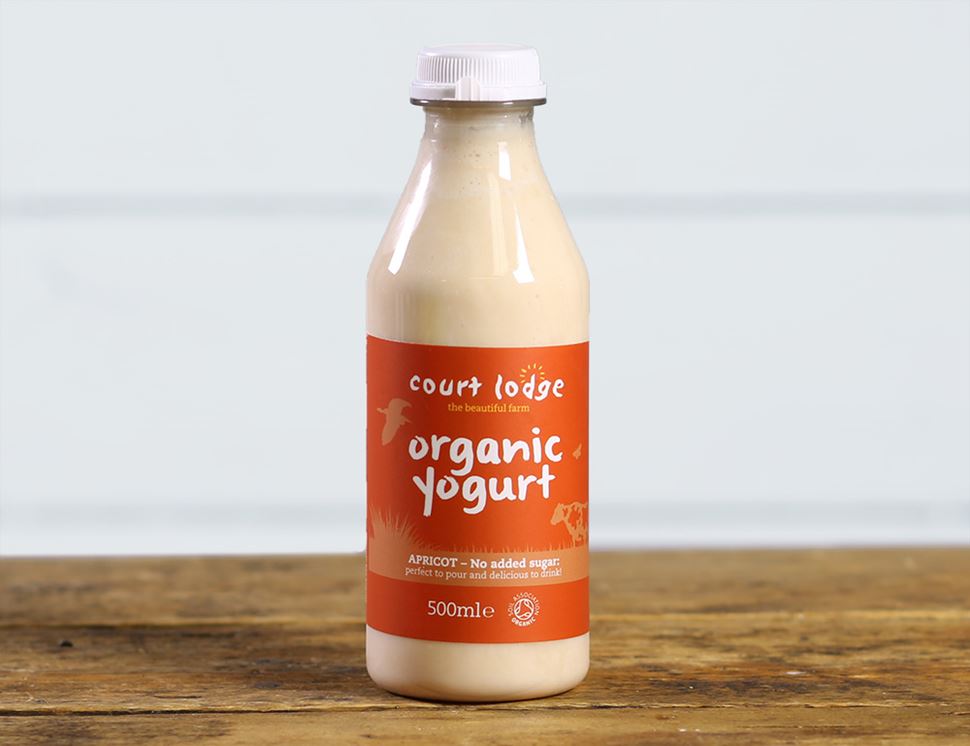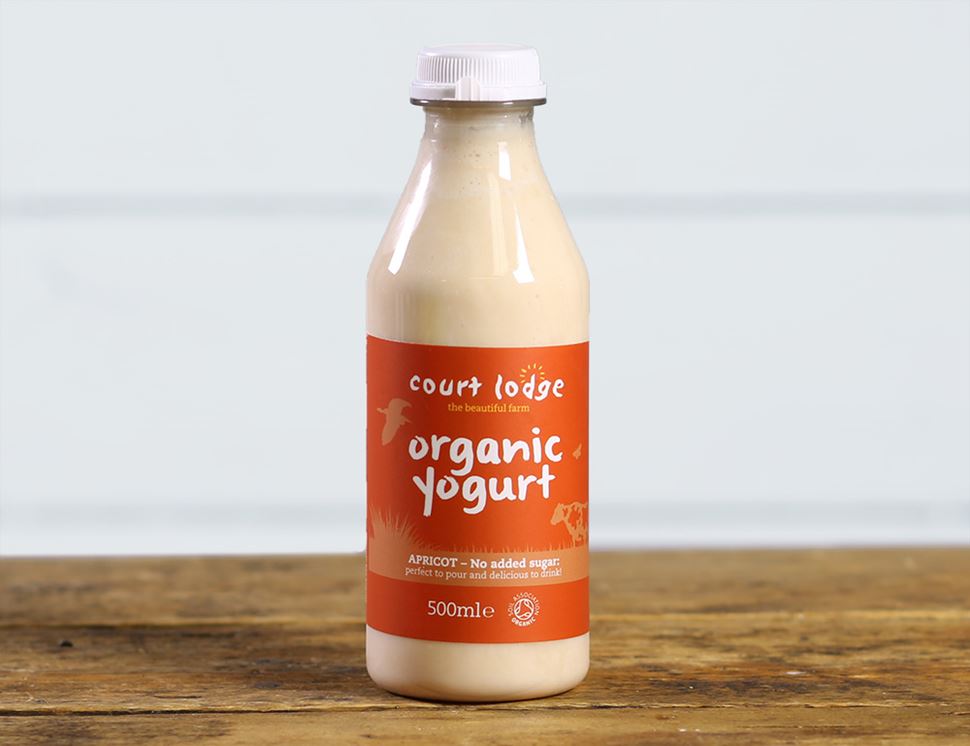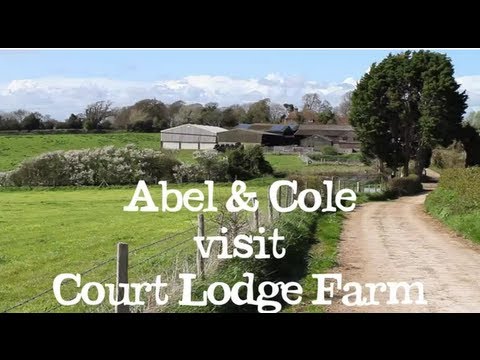 Apricot Drinking Yogurt, Organic, Court Lodge (500ml)
This is one fruity, apricot-y yogurt drink that's ideal for a nutritious snack, healthy breakfast or lunch on the hoof. Made from unhomogenised milk, it has beneficial bacteria 'lactobacillus acidophilus' and 'bifidobacterium' and is a great source of calcium and vitamins. Try it poured over cereal for a stunningly simple breakfast. Bottoms up.
It's a real partnership at the Court Lodge Farm in Sussex, where the Hardings make their organic drinks. David looks after the farm and cows, a herd made up of mostly British Friesians, along with a few Ayrshire cows. And Marian creates delicious smoothies and yogurt. They're both wildlife enthusiasts, one of the reasons we love working the Hardings. They've added a reed bed to help encourage bug and bird populations to their farm. Marian and David take great pride in their role as stewards of the environment, and in fact, part of their farm is a nature reserve rented from the Sussex Wildlife Trust and they protect the land and its birds, plants and insects as well as providing healthy organic food.
Bio yogurt* 80% (contains milk), apricots* 9%, concentrated apple juice* water
Nutritional Information per 100g/ml Energy (kJ): 370 Energy (kcal): 88 Protein (g): 3.2 Carbohydrate (g): 9.3, of which sugars: 8.8 Fat (g): 4.3, of which saturates: 2.9 Salt (g): 0
Keep refrigerated between 2°C and 5°C. Make sure the lid is sealed or covered once opened and consume within 3 days of opening. Not suitable for home freezing.
Turn it into one of these
You might also like to try...