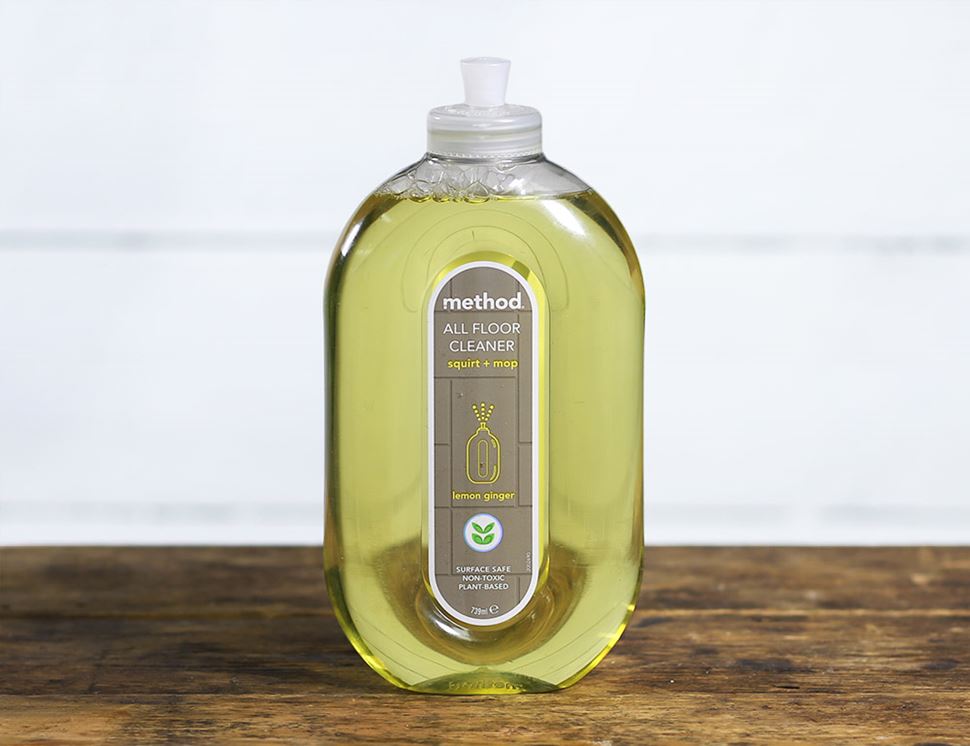 All Floor Cleaner, Method (739 ml)
This all floor cleaner has a no-wax formula, is non-toxic and biodegradable, making floor cleaning a joy for you and your environment. Non-toxic and biodegradable cleaners mean that no hazardous residues will stay behind when you clean your floor, making it safe for pets, people and the planet. Leaves a delightful gentle scent behind. This product comes in a fully 100% recycled bottle and remember all Method bottles are recyclable, so please don't send them to the landfills, recycle after use! Free from parabens, phthalates, animal by-products or triclosan, and Method do not test on animals.
Method are super green, happy cleaners. They love making our homes and planet a cleaner place. From responsible ingredient sourcing and cutting edge eco chemistry to recycled and recyclable packaging, Method make products that work. For your little planet at home and the bigger one too.
aqua, alcohol denat., methoxyisopropanol, laureth-7, parfum, Quaternium-15, limonene, colorant
Do not store < 0°C and > 40°C
You might also like to try...