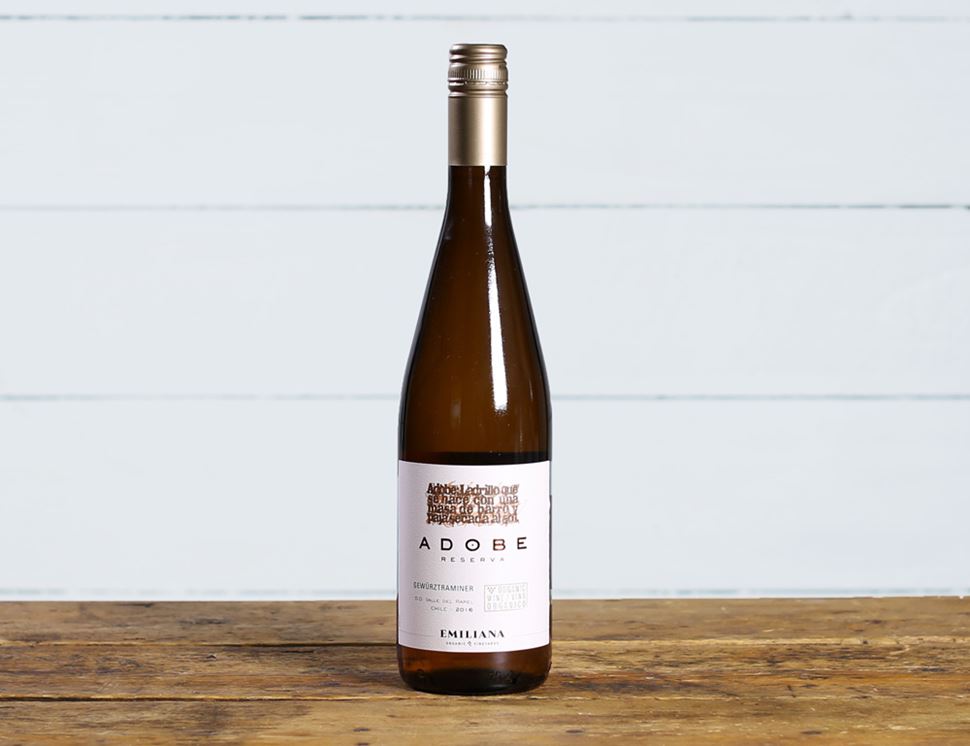 This white is full of punchy tropical fruit, with a dry character and vibrant finish, that makes it a refreshing departure from the usual Gewürztraminer wines. It has enough body and texture to partner really well with Thai-style chicken or fish dishes and is best drunk while it's still at a young age.

Winery of the Year - Wines of Chile 2015.

Grape: Gewürztraminer
Region: Cachapoal Valley, Chile
Vineyard: Emiliana Orgánico 
Vintage: 2018
Type: Dry white
ABV: 13.5%
The most prominent organic and biodynamic estate in Chile, the vineyards of Emiliana Orgánico (formerly VOE) are planted in three of the country's key viticultural valleys: Maipo, Colchagua and Casablanca. The winemaker here is the remarkably talented Alvaro Espinoza. Acacia trees are grown around the vineyard to draw nitrogen from the atmosphere into the soil, and plants are grown to make homeopathic treatments which are subsequently used on the vines.
You might also like to try...
(39p per 100g)

Order now for deliveries from 25th November