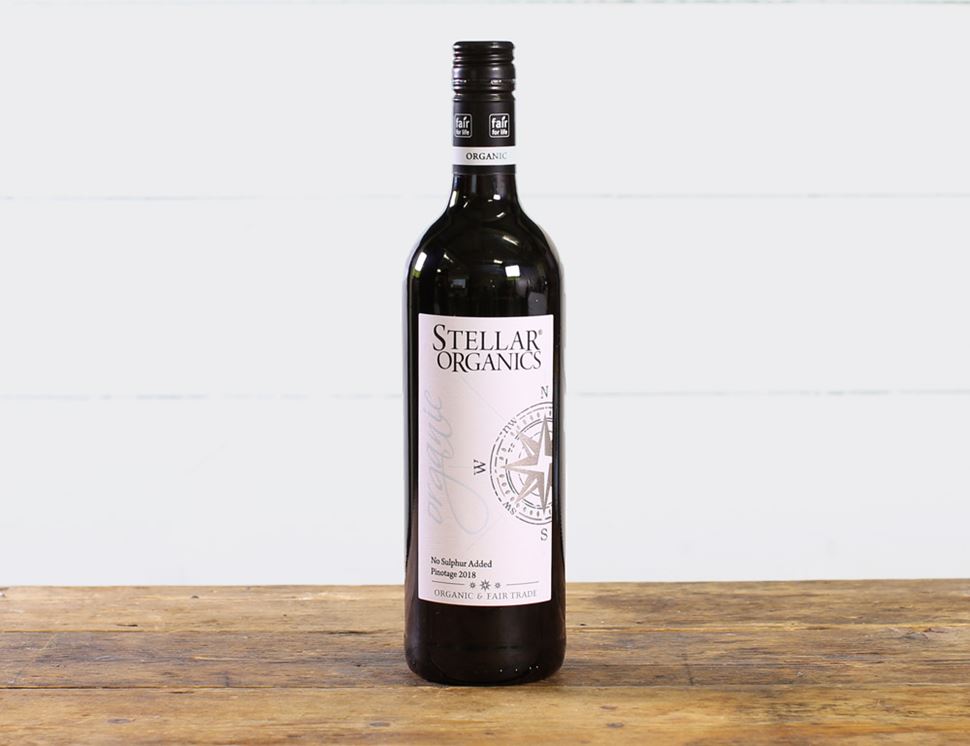 Pinotage, No Added Sulphur, Stellar Organics, 2018 (75cl)
This dense and beautifully bold wine is the result of a grape crossing of Cinsaut and Pinot Noir. It has a reputation for being smokey and earthy but this particular variety is more on the fresh and fruity side.

Grape: Pinotage
Region: Western Cape, South Africa
Vineyard: Stellar Organics
Vintage: 2018
Type: Medium bodied red
Features: No added sulphur
ABV: 13.5%
Sulphite Level: <10 (ppm, mg/l)

Top tip from our wine expert: All these wines are best enjoyed when opened early. Let them breathe for an hour before your first sip, or even better, decant into your favourite carafe. Good things come to those who wait, after all.
Stellar Winery is situated 275 kilometres north of Cape Town on the road to Namibia. It's made up of four farmers and the cellar. The cellar makes about 900 tonnes of organic grapes from farms straddling the northern boundary of the Olifants river wine region and Namaqualand. Working closely with the farms, winemaker Dudley Wilson creates a great range of wines.


You might also like to try...