Stuffed Squash with a Zingy Tahini Dressing
2-4 people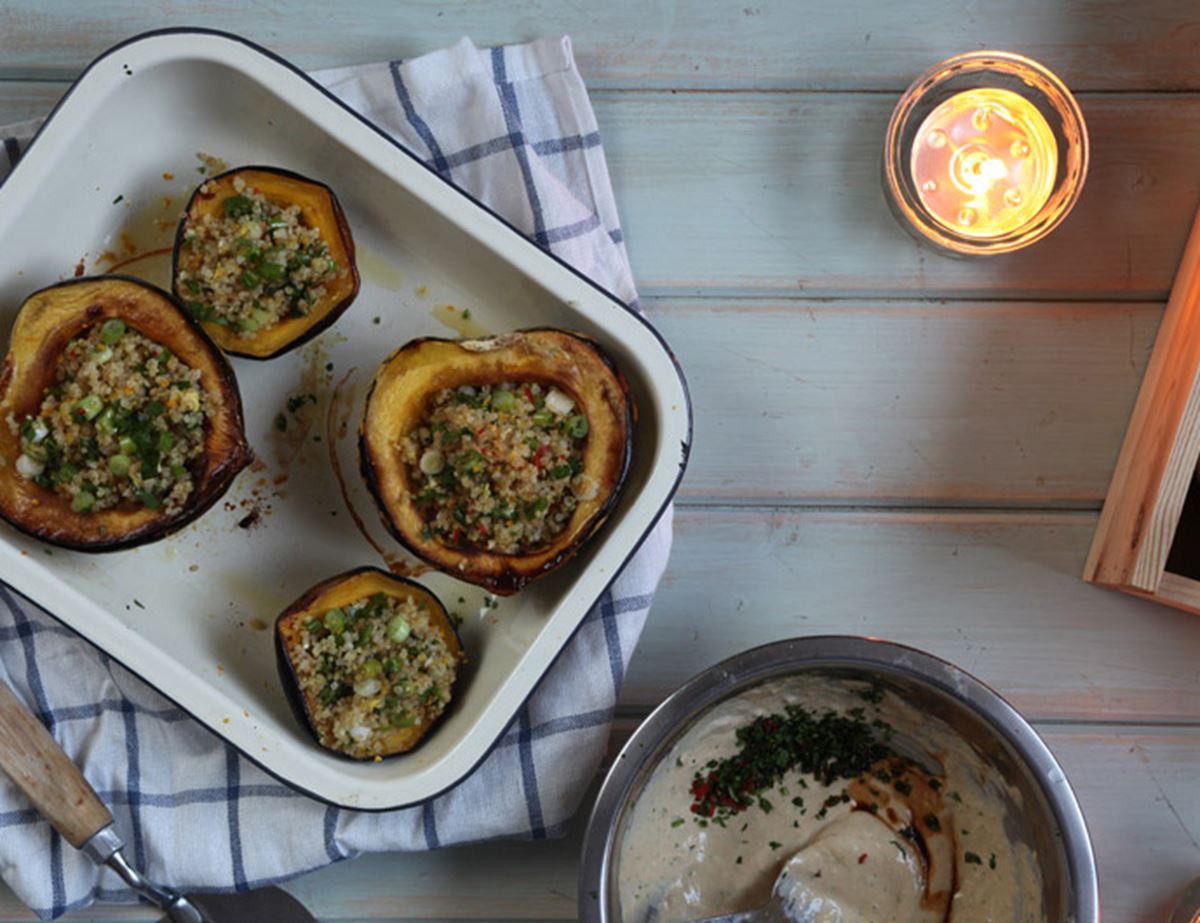 This little diddy has flavours zinging about all over the place. It's a brilliant way to serve squash. If you can catch the last of Summer's warmth, enjoy it al fresco with a chilled white.
Ingredients
1 harlequin squash or 2 little gem squash
Olive oil
Sea salt
Freshly ground pepper
1/2 red chilli, finely chopped
3-4cm piece of fresh ginger, finely grated
½ mug quinoa or bulgar wheat
3-4 spring onions, thinly sliced*
1 garlic clove, finely chopped
2-3 tbsp fresh orange and/or lime juice, plus a lil' zest
1 tsp honey or agave syrup
A dash of soy sauce
A drizzle of olive oil
A handful of fresh mint, coriander and/or parsley, chopped
For the Tahini Dressing
2 tbsp tahini
1 orange
A drop of soy sauce
A bit of freshly chopped red chilli (optional)
A good pinch of finely chopped parsley
Lovely with a salad with some juicy tomatoes, avocado slices and seeds running through it. *If spring onions aren't around use leeks or shallots.

Method
1.
Heat your oven to 200°C/Gas 6.
2.
Halve your squash. Spoon out the seeds. Rub with olive oil, inside and out. Season well. Add a little chopped chilli and ginger to the cavity. Save the rest for the stuffing.
3.
Pop in the oven. Roast for 20-35 mins, till tender and just golden.
4.
Tumble the quinoa or bulgar wheat in a warm lidded pan. Let it toast for a mo. Add a drop of olive oil and a pinch of salt and pepper. Fold through and sizzle for a sec.
5.
Pour over 1 mug of water. Let it bubble up. Cover. Reduce heat, simmer for 10 mins or till all the water is guzzled up. Keep covered for a further 5-10 mins.
6.
Once the grains are nice and fluffy, fold in the sliced spring onions and garlic. Add the citrus juice, a grating of zest, honey or agave, a drop of soy, a splash of olive oil. Give it a mix. Taste. Adjust seasoning, if needed. Once you're happy with it, fold in the herbs.
7.
Let the squash cool a little once they've cooked through. Spoon the stuffing inside the cavities. Set aside.
8.
Whip up the dressing: spoon the tahini into a bowl. Halve the orange. Add a good squeeze of juice. Fold through till smooth. Continue adding and mixing till the dressing is drizzling consistency. Add a drop of soy sauce to taste. Fold in a little chilli, if you like. Finish with some finely chopped parsley.
9.
The stuffed squash is amazing hot, cold or at room temperature. Scoop from the squash or cut into wedges. Add a good dollop of the dressing on the top or the side.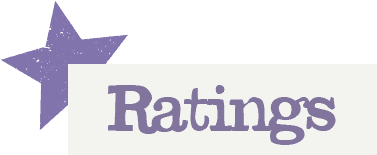 You'll need to log in to leave a rating & comment