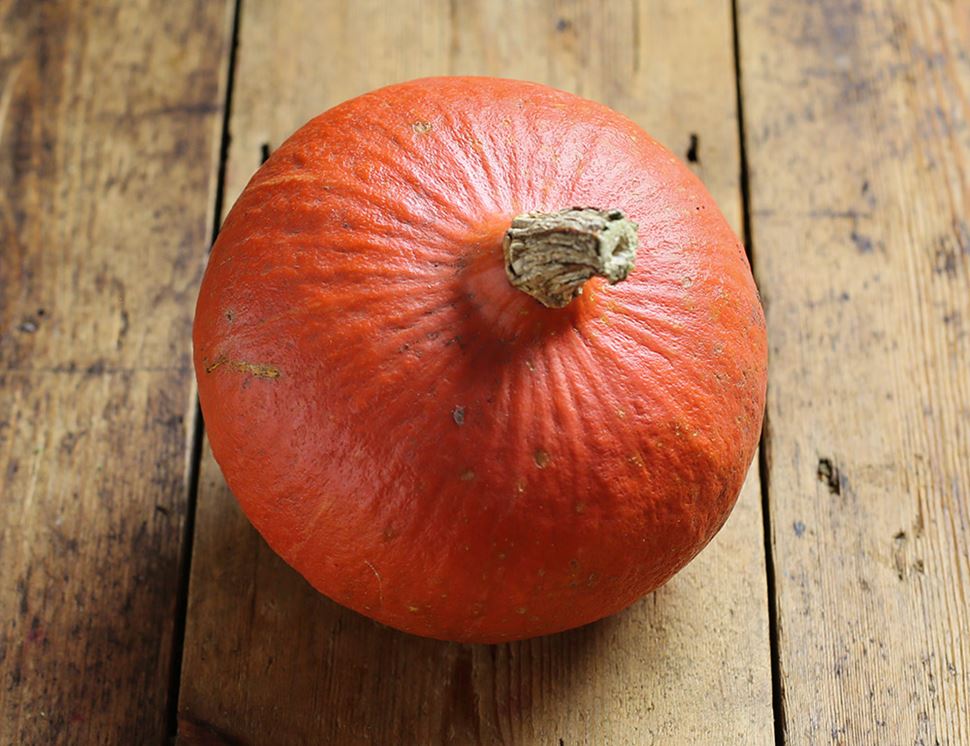 Named for their shape (rather than flavour), our organic Onion Squash are known for their chestnutty richness and their succulent flesh which roasts up beautifully with garlic and rosemary. They go by the name of Potimarron across the Channel in France, where they're classic ingredients in vegetarian recipes and a gourd among root vegetables.

Country of Origin - UK
Class - Minimum Class 2
Jeremy Helme's Pool Hullock farm is just on the Welsh border, by the village of Llandinabo. It's a little family farm, where Jeremy also grows our more weird and wonderful things (including fennel, squash and Jerusalem artichokes).
To prepare simply cut into chunks and cook as desired. The skin does not need to be removed. It is best used as an ingredient in soup or roasted and seasoned along with other vegetables. Onions squash should be stored in a cool dry place.
Turn it into one of these
You might also like to try...