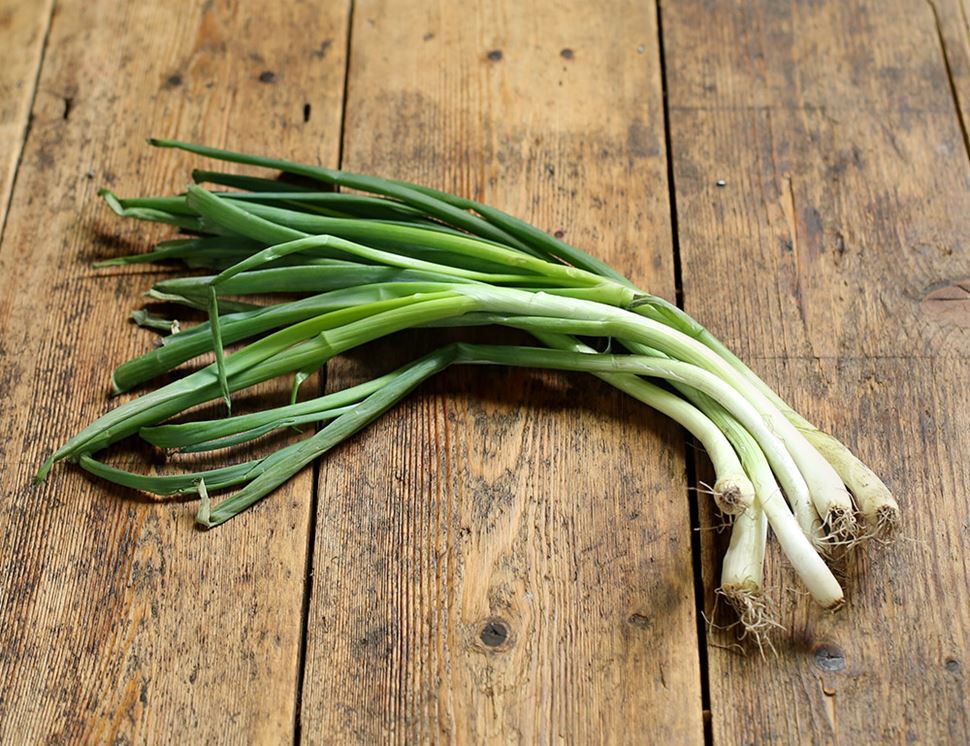 Spring Onions, Organic (bunch)
Order now for deliveries from 30th January
With a bright, vibrant flavour, this bunch are mild enough to enjoy raw, but cooked lightly they don't lose their zing and go great in stir-fries or mixed into mashed potato. Please note, bunches may be white or red.

Country of Origin - UK / Germany
Class - Minimum Class 2
Abel & Cole handles celery, celeriac and nuts on site. Due to our packing process and re-use of boxes there is a risk of cross-contamination from these, and all other allergens.
Trim off the very base of the root and an inch or two from the green tops. The bulb area can be eaten raw or cooked but the tops are best when chopped and added to a dish just before serving. Store in the fridge for 4-5 days.
Turn it into one of these
You might also like to try...