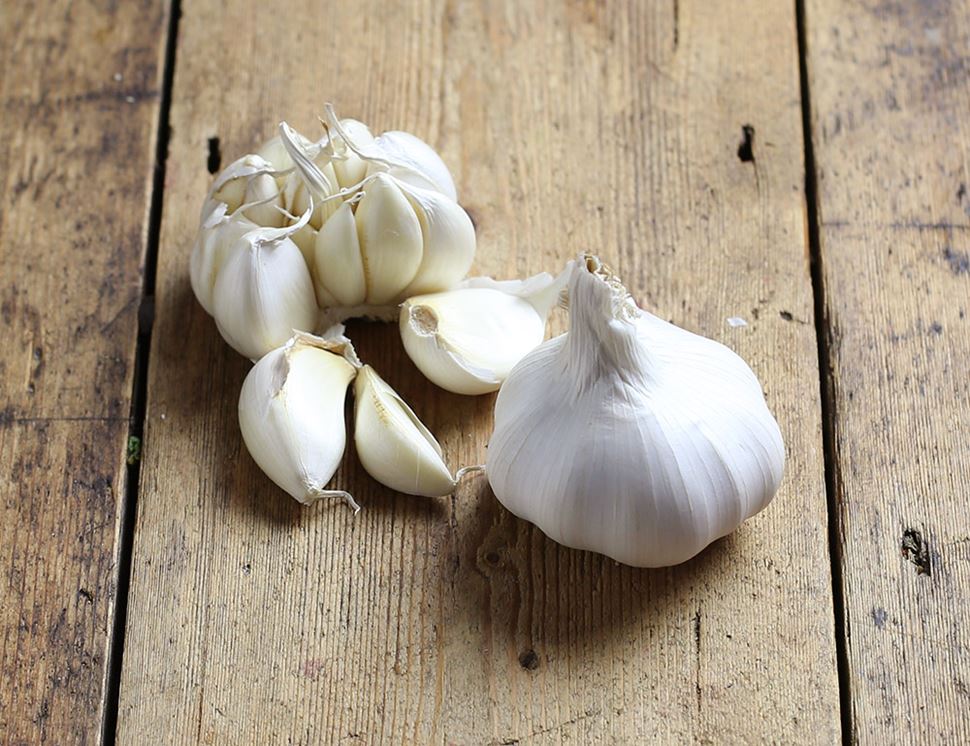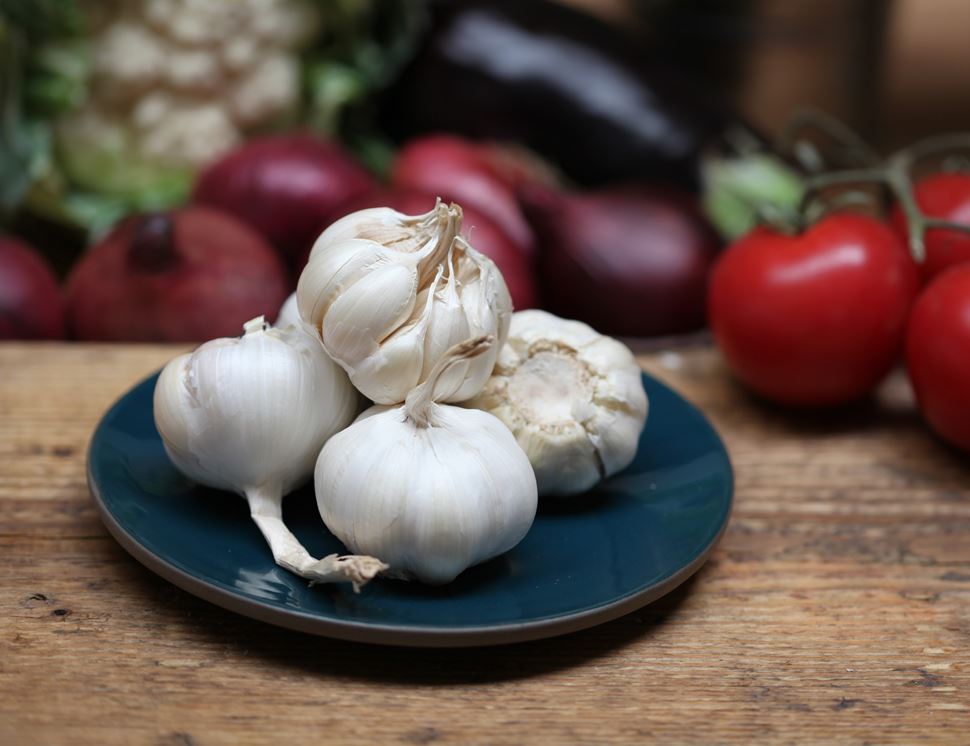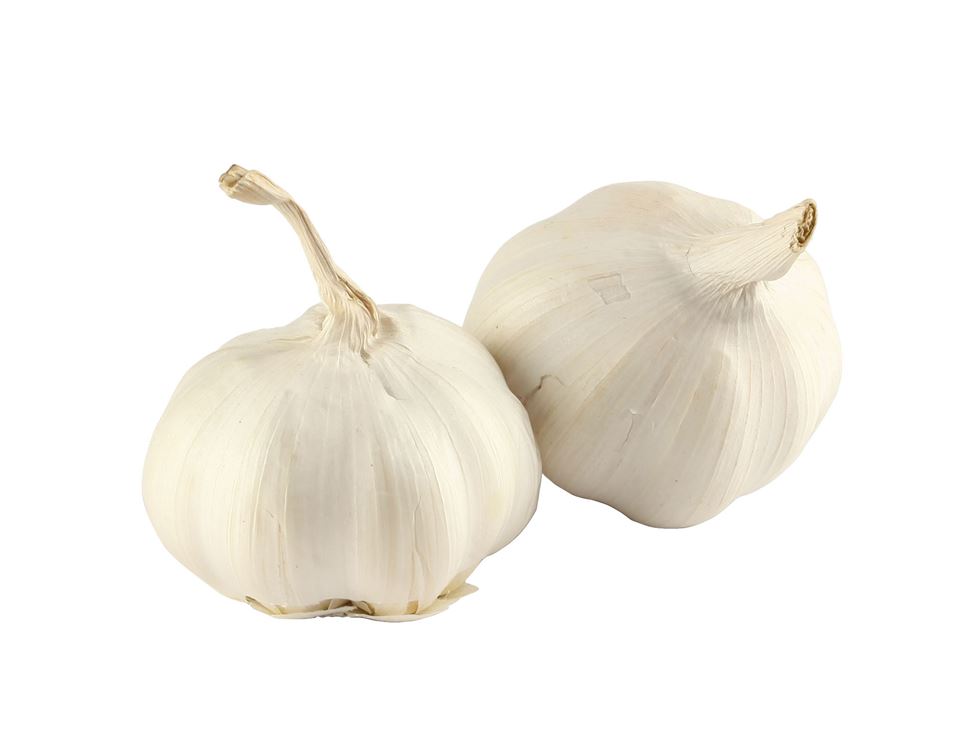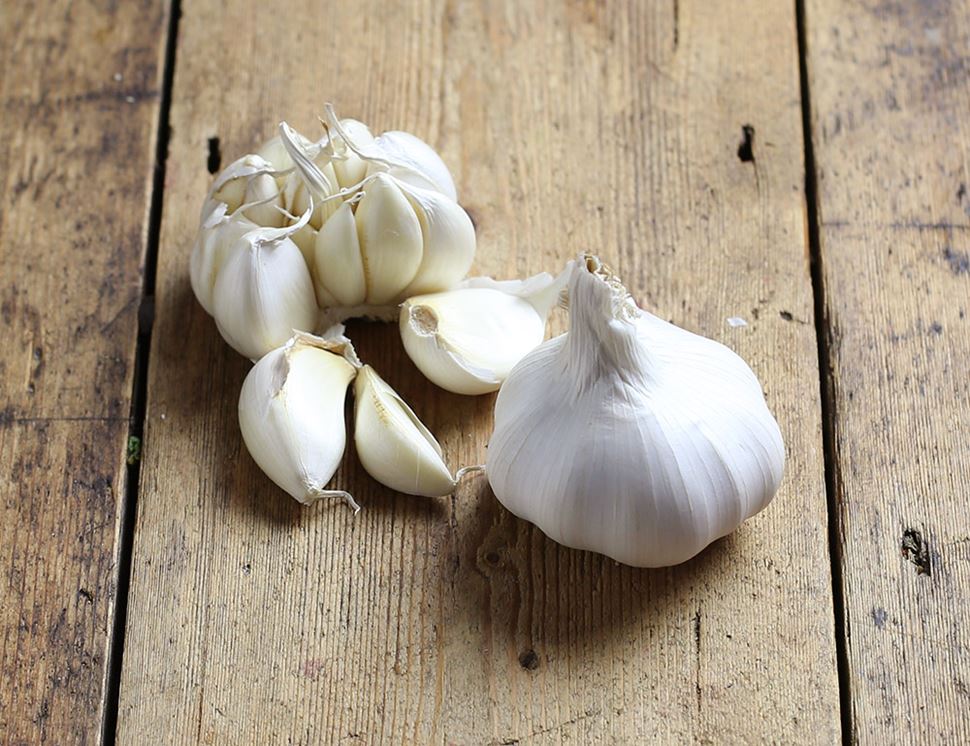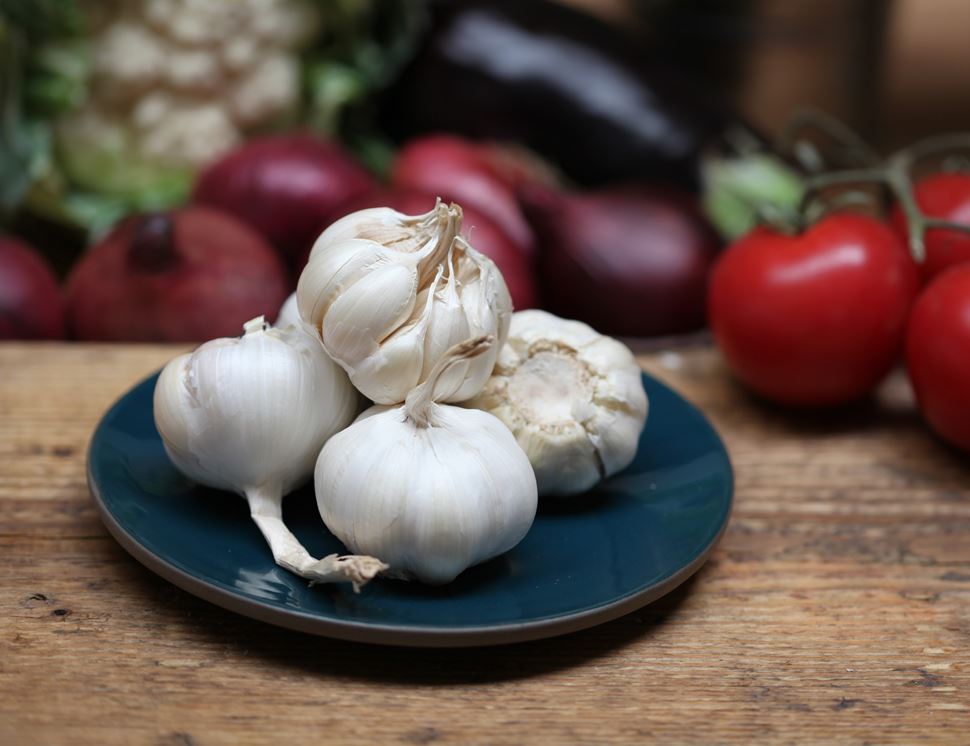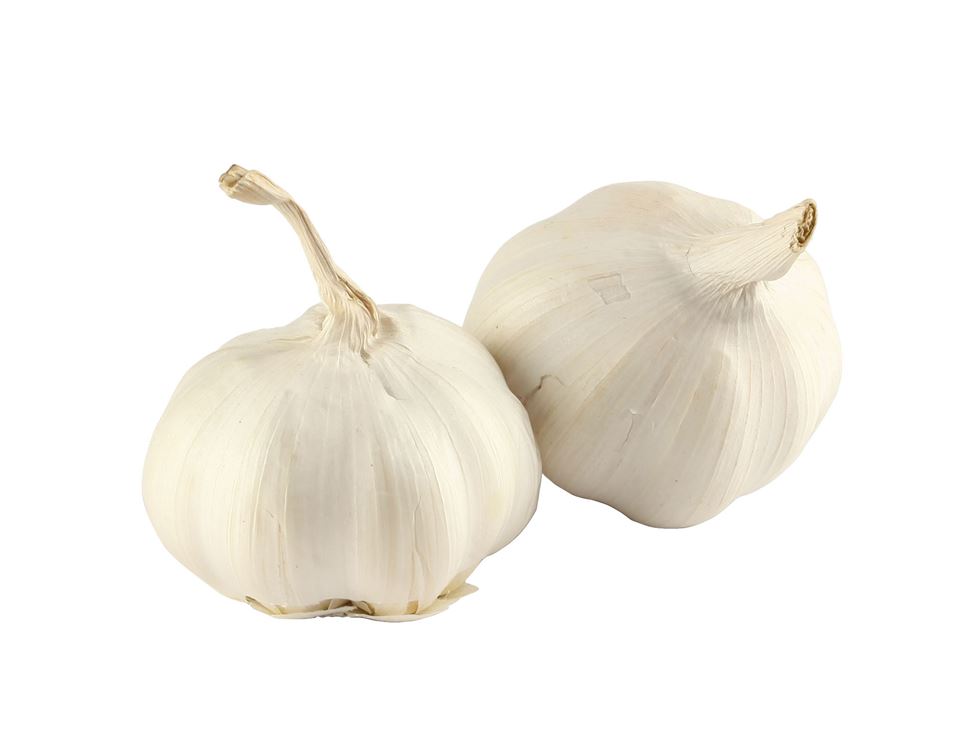 Garlic, Organic (100g min, 2 bulbs)
Our fresh organic garlic is so full of flavour it will give a real boost to any meal. Garlic can be added to almost any meal and is renowned for aiding the body's immune system. Just make sure you have some mints to hand.

Country of Origin - Spain
Class - Minimum Class 2
Imperio Garlic was established in Spain 50 years ago by Mr. Francisco Mira Hernández. He's a real garlic pioneer who has spread black garlic, peeled garlic and any other type of garlic you care to think about across the world, and even to countries which don't traditionally consume a lot of garlic. Did we mention that they love garlic?
Garlic adds flavour to a wide range of dishes. Use with basil and oregano in Italian dishes. To enhance a leg of lamb, use a sharp knife to insert slivers of garlic before cooking. Crush garlic with butter and parsley, and use the butter to make garlic bread. Garlic will keep for an age, if kept out of direct sunlight. Store somewhere cool and dry.
Turn it into one of these
You might also like to try...