Kid's bento lunch box guide
Looking for lunch box inspiration? Our recipe whizz, Sorrel is bursting with bright ideas to help making packing lunches a breeze and (dare we say it) fun.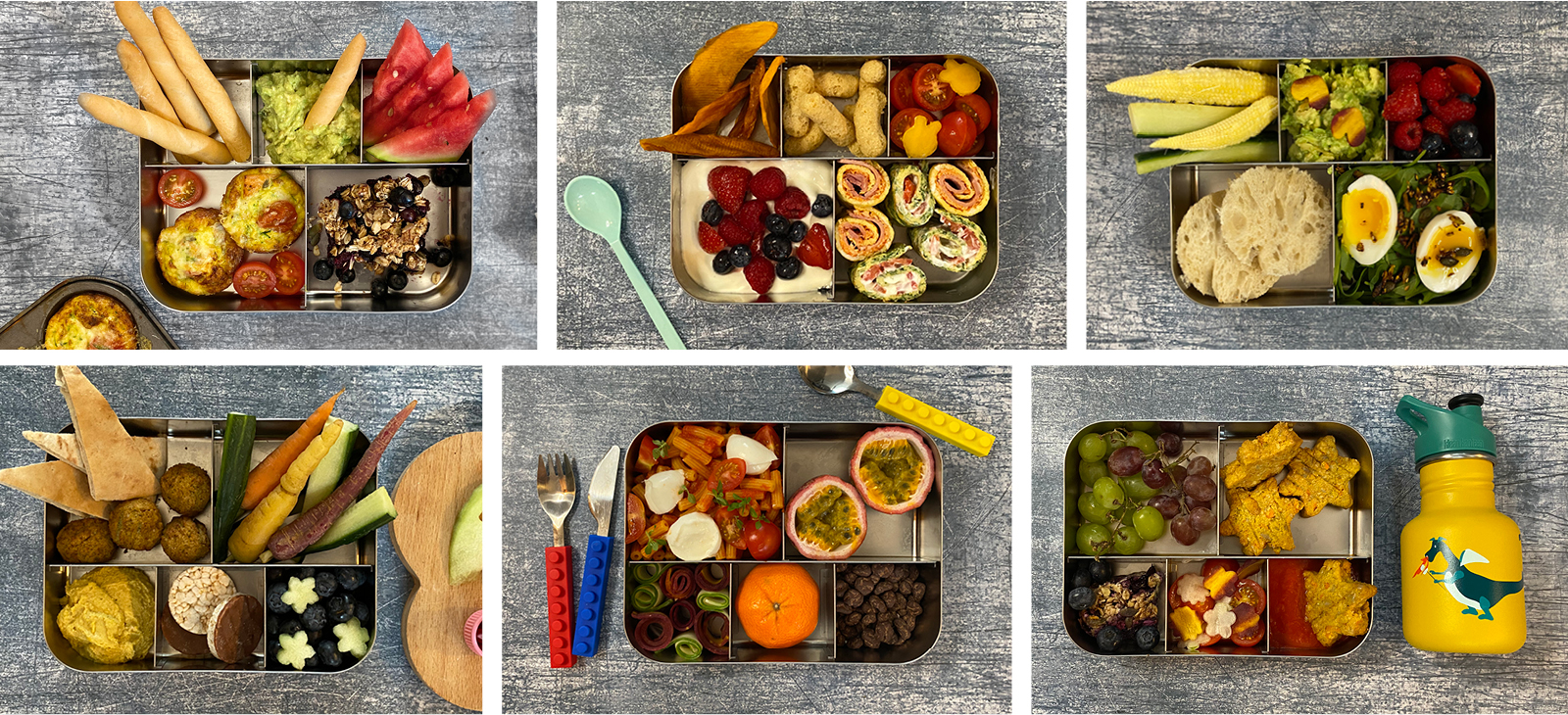 It's back to school and back to packing lunchboxes. It's never a fun task but with a few tricks up your sleeve it can be quicker, easier and great for the kids too.
Bento boxes are a brilliant way to assemble healthy and creative lunches whilst being good for the environment. They eliminate the need for wrapping and packaging and stop you having to rifle through the dreaded Tupperware drawer for multiple tubs and pots. They create a great structure and framework for putting together a lunch.
Bento boxes are brilliant as you can pop in chopped up fruit and veg, dips, wraps and even little treats. The one I use has 5 compartments which means my son gets great variety in textures, flavours and nutrients. I ensure there is protein in the main compartment and the rest are filled with fruit and veg with 1 for a little (healthy) treat. As a result it doesn't really matter which order he eats it in and 9 times out of 10 the box comes back empty.
I also use them to store snacks if we are going out for a day or a long car journey. I have also used them for my lunch too when heading into the office.
You know your child, so tailor their lunches to what you know they will eat and like. Pop in the odd challenge or unknown ingredient/flavour if you like. I try to make mine look colourful and fun (and fruit and veg alone really does that) and try and make things different each time so neither of us feel we are stuck in a rut. Here are a few recipes, ingredients, and tips.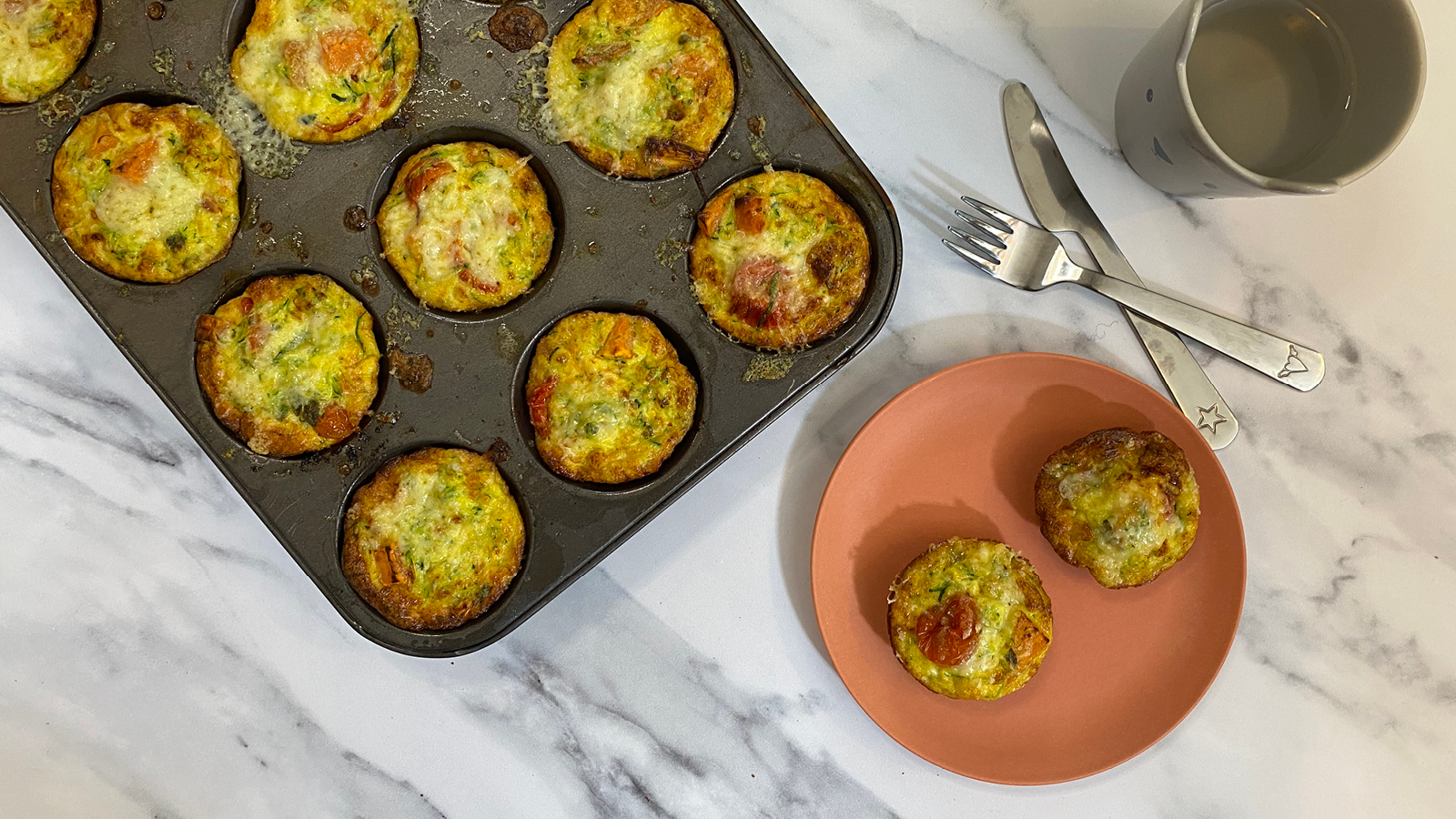 PROTEIN
Lunchbox Frittatas
Mini egg-based frittatas baked in shallow cupcake tins are packed with veg and cheese. They are portable and great for little hands. You can really easily change the flavours and ingredients to suit and make bigger ones for bigger kids/adults. To the recipe.
Omelette Cheese & Ham Wraps
Another great way to pack in the protein is by swapping wraps or bread for a thin egg omelette that can be filled with a variety of ingredients. Ham and cheese are winners in our house. Or you could try some cream cheese and skinned, roasted peppers perhaps? Up the veg by blitzing the egg with a handful of baby leaf spinach.
Leftover love
Lunchboxes love leftovers. Pack up some shredded roasted chicken with half a boiled egg. Pop in a handful of pitta chips or lettuce cups to scoop up. Or stuff into some pittas with a spoonful of mayo and some lemon zest.
Ploughmans
A chunk of cheese with some grapes (halved lengthways for younger kids), a gherkin and some bread.
Pasta Salad
We have a range of kids' pasta that already has some vegetables in the mix! Stir with our delicious passata and top with a few mini bocconcini balls, some cherry tomatoes and basil (yes, it probably will be picked off). Don't forget to pack a fork. To the pasta.
Star shapes or falafels
Chuck in a few pumpkin & tofu lucky stars or some falafel for a really quick and guilt-free way to fill the lunch box. Add a dollop of hummus to dip and dunk, or even some of the cherry tomato passata works a treat. To the stars.
DUNKERS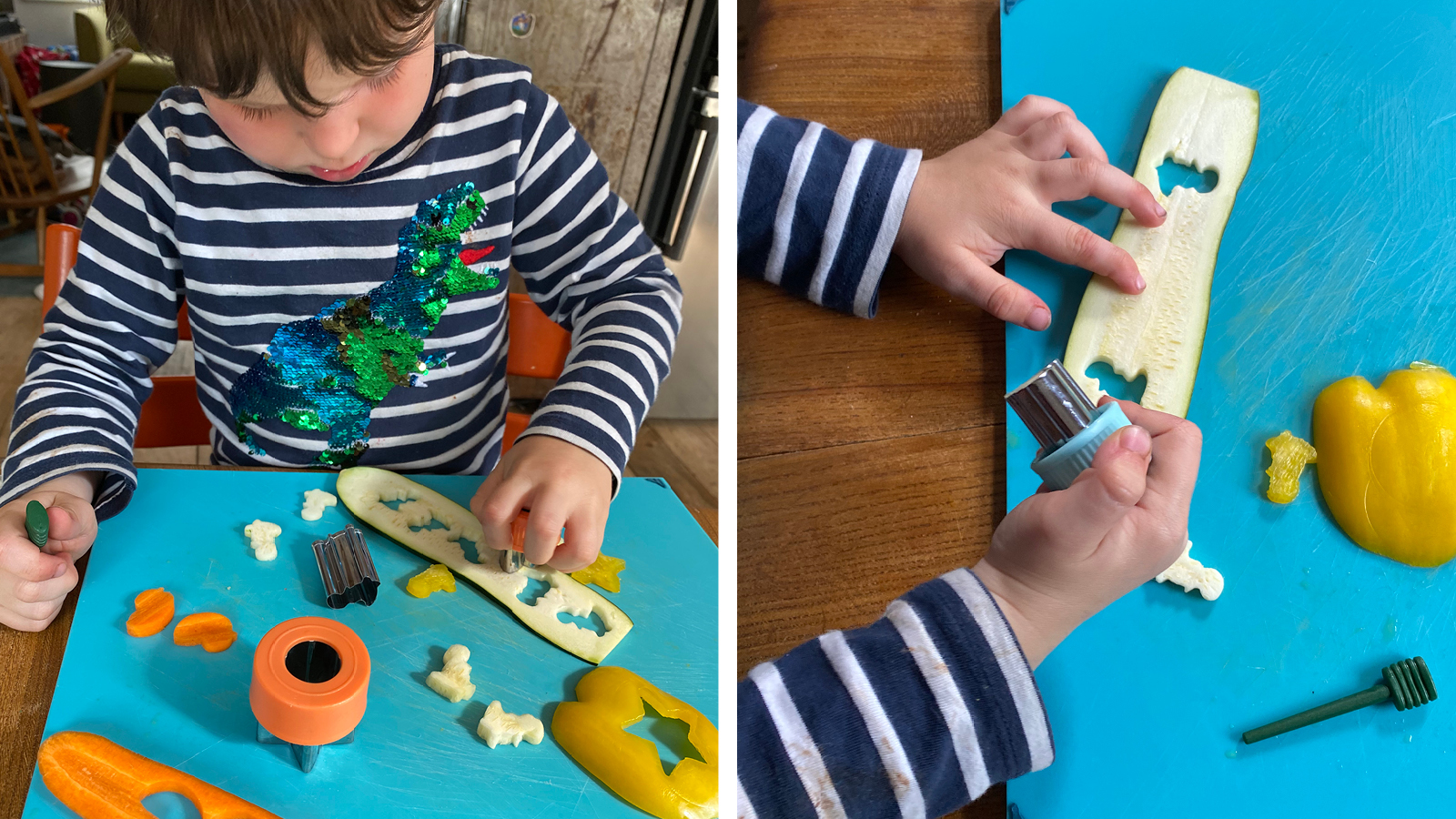 VEG
FRUIT
I like food to look like food so generally avoid cutting things into shapes but sometimes, especially with new ingredients, it can help to encourage the child to try. Here I have made a few melon stars. If cutting veg into shapes, I always keep the trimmings and use them as a base for pasta sauces for instance. Get the kids involved with cutting out the shapes. This will also help to familiarise them with different and new ingredients.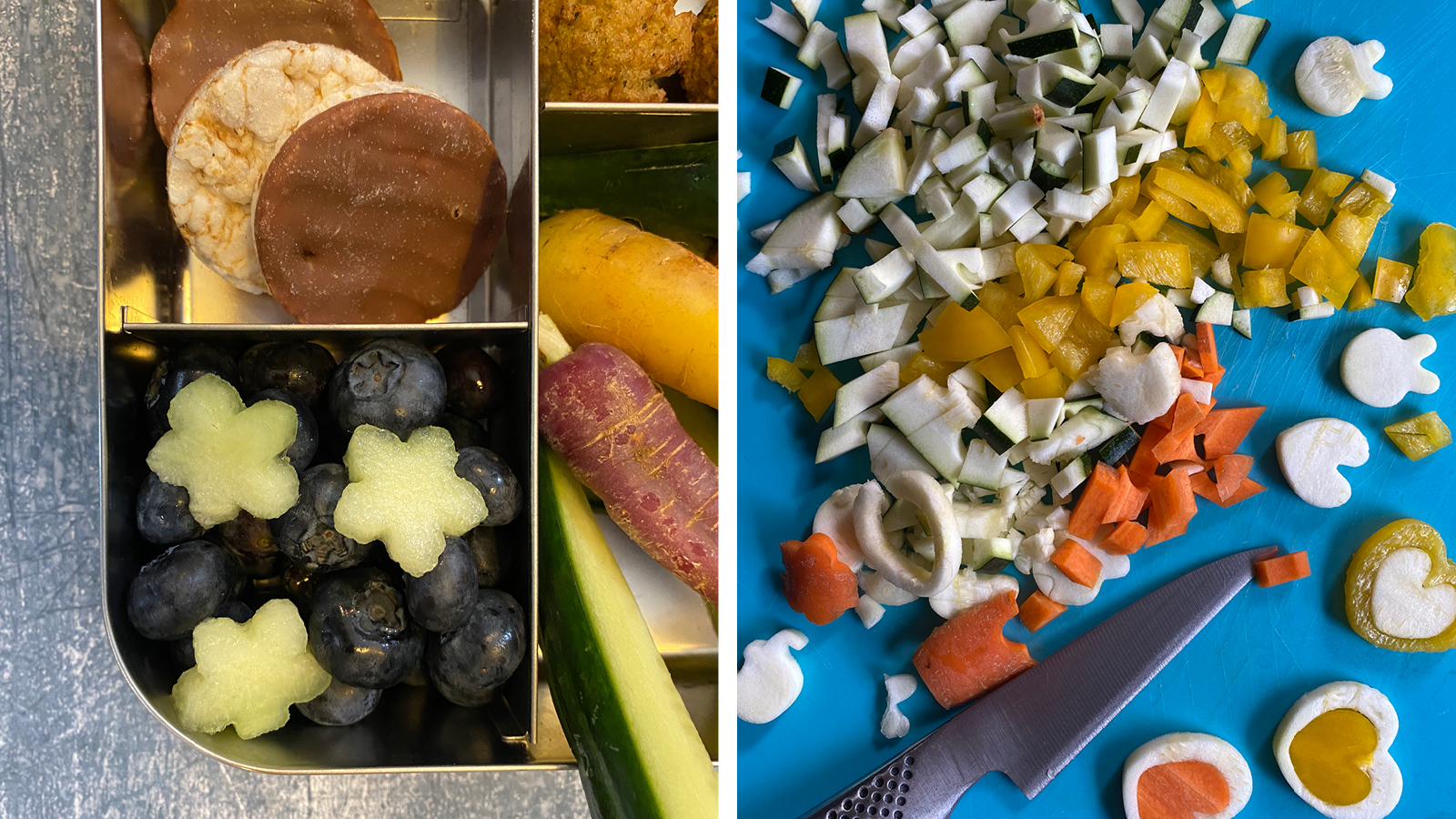 PUDS & 'TREATS'
Head to our website for more organic inspiration by the boxful.


Back to top