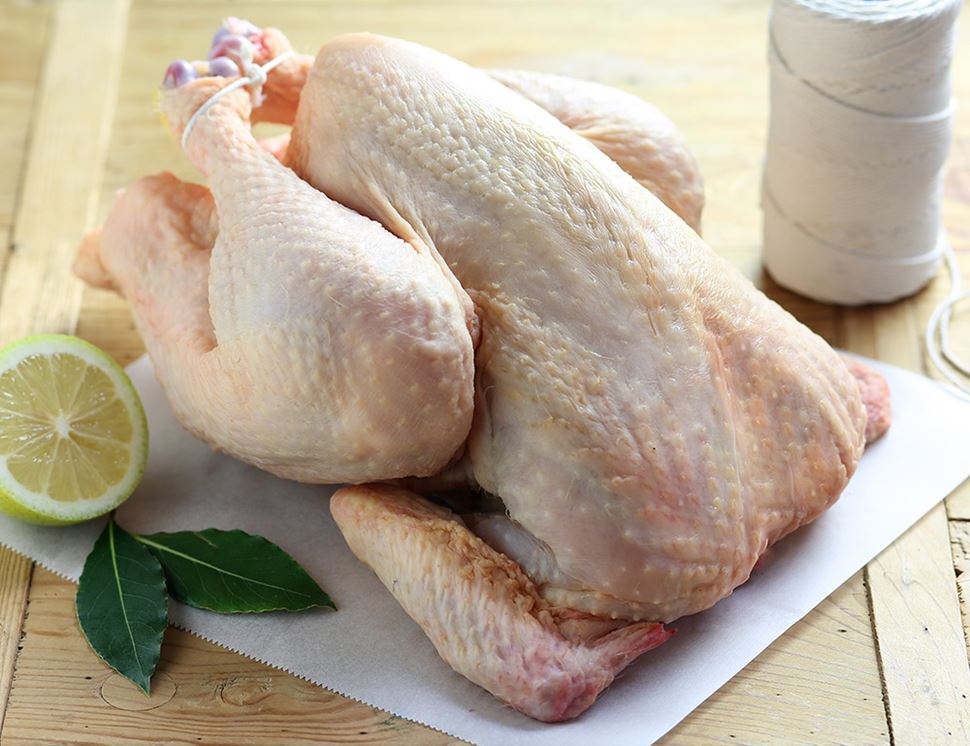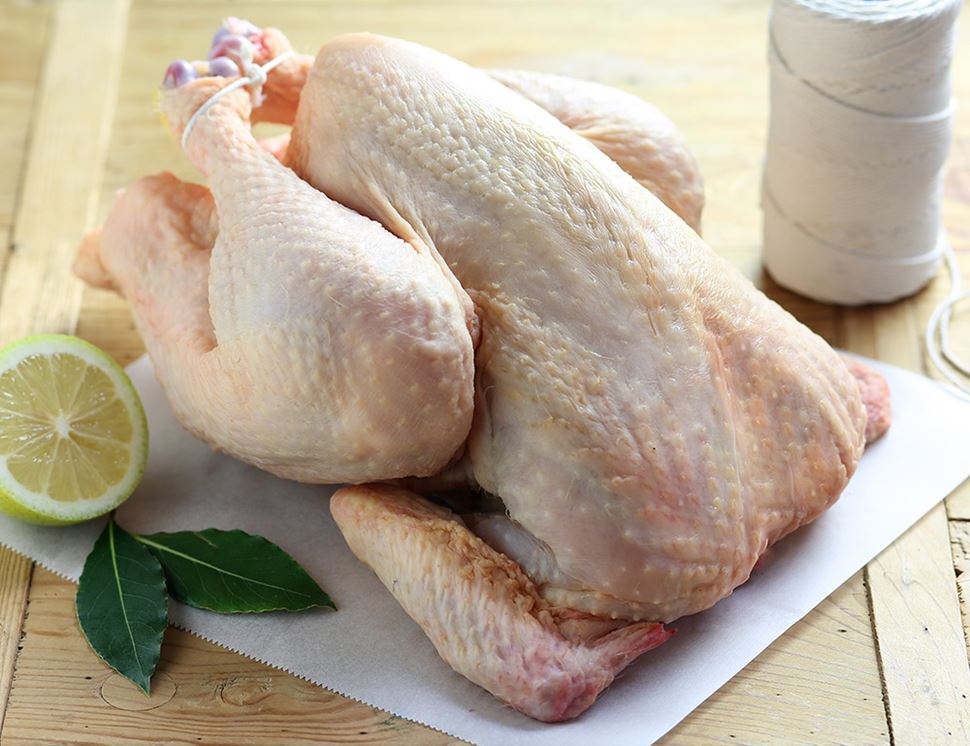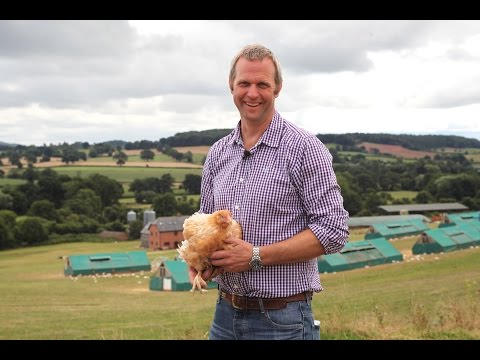 Chicken, Whole, with Giblets, Organic (1.7kg)
After removing the bag of giblets, this whole chicken is ready to be popped straight into your oven. Once out, it'll be golden, juicy, and the skin will have a crispness to die for. Couple it with a lemon or two to give it some zing. It comes with giblets, so you'll be able to whip up some lovely stock too.
Country of Origin - England

Winner of a Best of Organic Market Award 2016
Our chickens come from Chris Labdon's Devonshire farm. He's a fantastic farmer and all round good egg, making sure his chickens have the best possible life. Chris' chicks are healthy and resilient because they're very active, slow-grown and eat an organic diet. Chris plants trees so his chickens can peck and scratch about and explore (it's a favourite pastime of chickens). Chris really does go above and beyond to see that his chickens' quality of life is the best it can be.
We guarantee that your order of meat and fish will have 3 days before its expiry date, including the day you have it delivered. All of our fish and meat can be frozen unless otherwise stated.

To roast your chicken, allow 25 minutes per 500g plus 25 minutes in a preheated oven at 190C/374F/gas 5. Cook thoroughly until the juices run clear when pierced with a skewer and there is no pink meat. Chicken should be kept at a very cool temperature, wrapped and kept away from other foods, in the bottom of the fridge. Chicken can be frozen, but should be thoroughly defrosted before cooking. Cooked chicken should not be reheated once it has cooled -any leftovers should be cooled to room temperature, refrigerated within 2 hours and eaten within two days. Our meat and poultry is vac-packed, which keeps the packaging to a minimum. Upon opening, vac-packed meat can sometimes have a strong smell and be darker in colour, but don't worry, remove the plastic & let the meat rest for 10-15 minutes & the odour will disappear and the colour will return to normal.
Food contact material: Polythene Bag (Biodegradable)
Contains BPA: No
Turn it into one of these
You might also like to try...