Roast Lemon & Garlic Chicken with Watercress Crème Fraîche
4-6 people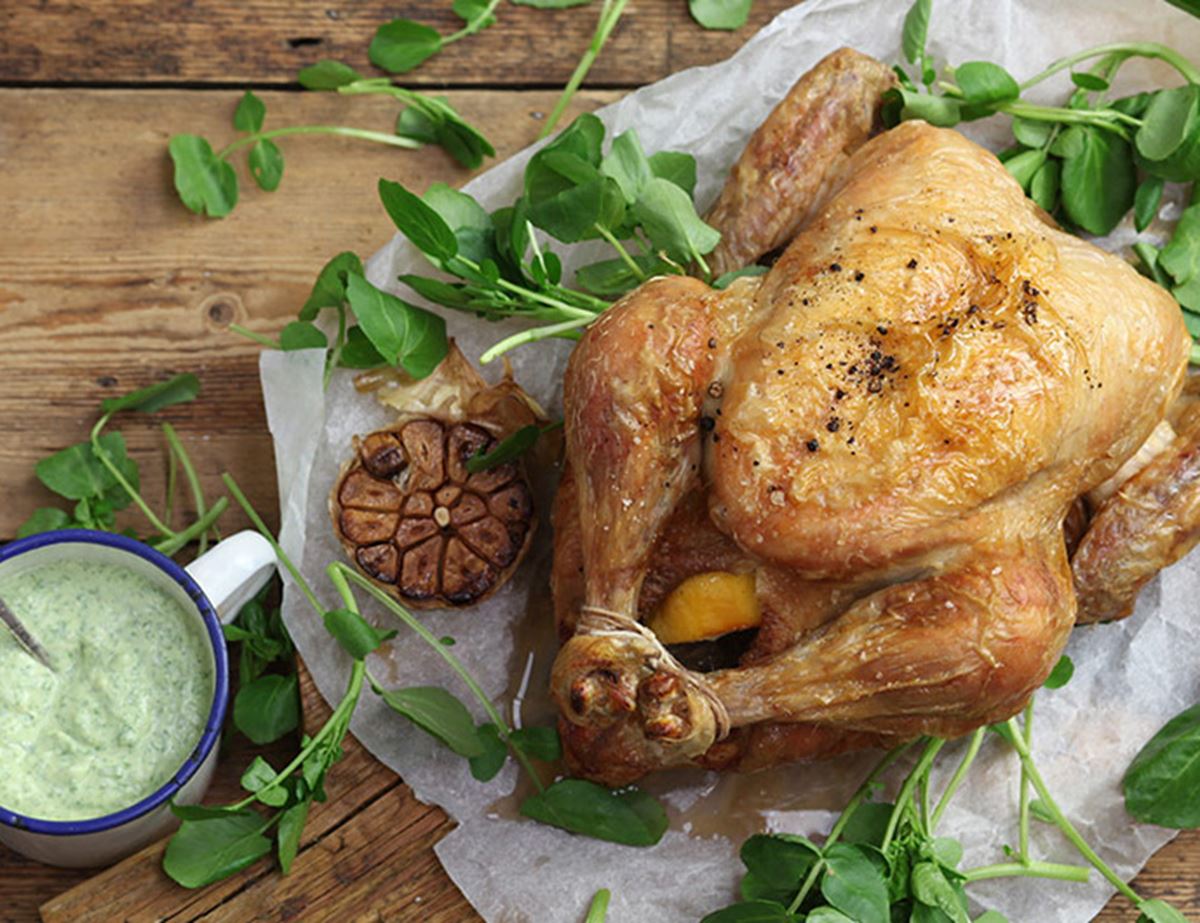 This gorgeous roast will get you in the mood for summer picnics and cool glasses of rosé.
Ingredients
1.7kg chicken
1 lemon
1 garlic bulb
100g watercress
200g crème fraîche
To add extra richness to your sauce, tuck all the giblets minus the liver (it's the silky burgundy bit) around the bird before roasting. Remove them before serving. They instantly enhance the sauce. The liver is gorgeous fried in a little butter with smoked paprika, salt and pepper and served on sweet potato mash with crispy strips of pancetta and fresh thyme.

Method
1.
Preheat your oven to 220°C/Gas 8.
2.
Remove the giblets from the cavity of the chicken. Halve your lemon. Pop one half inside the cavity. Season the outside of your chicken well. Put in the oven and roast atthis high heat for 1 hr.
3.
Remove from the oven. Halve your garlic bulb. Nestle the garlic halves next to the chicken. Turn the oven down to 180°C/Gas 4. Cook the chicken for a further 30 mins.
4.
When the timer's up, remove the chicken from the oven. Cover and leave to rest for at least 30 mins.
5.
Squeeze half the roasted garlic out of their skins. Pop in a food processor or blender with the zest of the remaining lemon and the crème fraîche.
6.
Wash and thoroughly dry the watercress. Set half aside. Chop the stalks, removing any really woody ones. Add to the crème fraîche/garlic/lemon mix. Pulse briefly tillcombined. Add seasoning and more garlic, to taste.
7.
Place the chicken on a plate or board, basted with the pan juices. Serve with the watercress crème fraîche and the remaining watercress.
8.
Alternatively, stir the watercress crème fraîche into the chicken juices and warm to make a creamy gravy.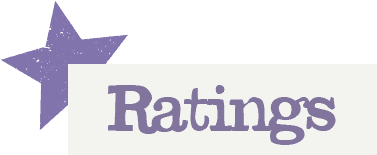 You'll need to log in to leave a rating & comment