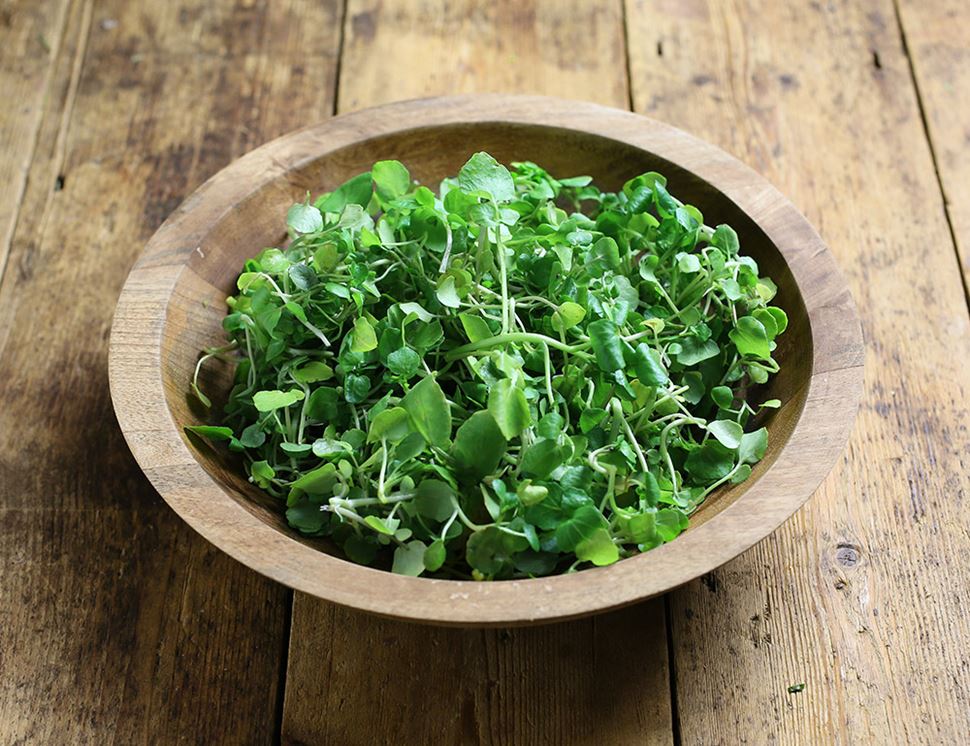 Watercress, Organic (100g)
Watercress has more Vitamin C than fresh oranges, and more calcium than cow's milk. It also contains beta-carotene, which the body can convert into Vitamin A, as well as being a good source of Vitamin E and iron. Sounds like a good idea to eat some, then. 


Gabriella Placidi grows our watercress on her farms in Dorset. Watercress has been growing on the farms since the 1850s, and it's still all planted by hand (not all Gabriella's hand - she has a few helpers, too). Some of these friends are furry. They work with bat conservation charities so that both the bats and your watercress are happy. Watercress beds are a rich and diverse source of insects, this natural challenge that can affect quality instead feeds hundreds of bats. They also have farms in Jerez, Spain where our watercress comes from during the winter months.
Wash before use and store in the fridge.
You might also like to try...