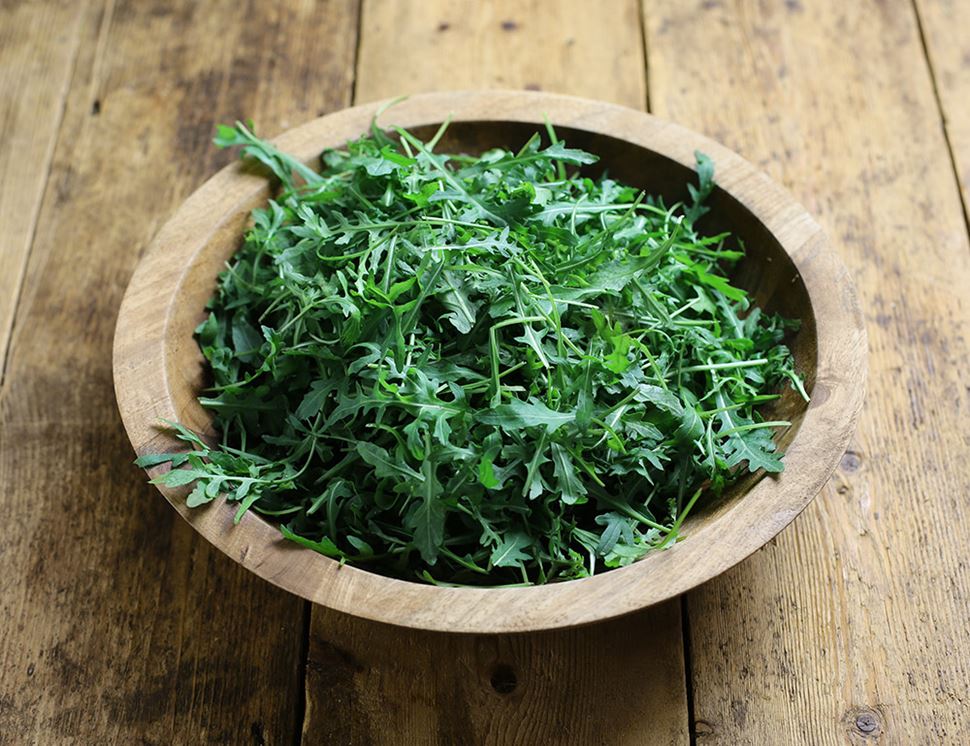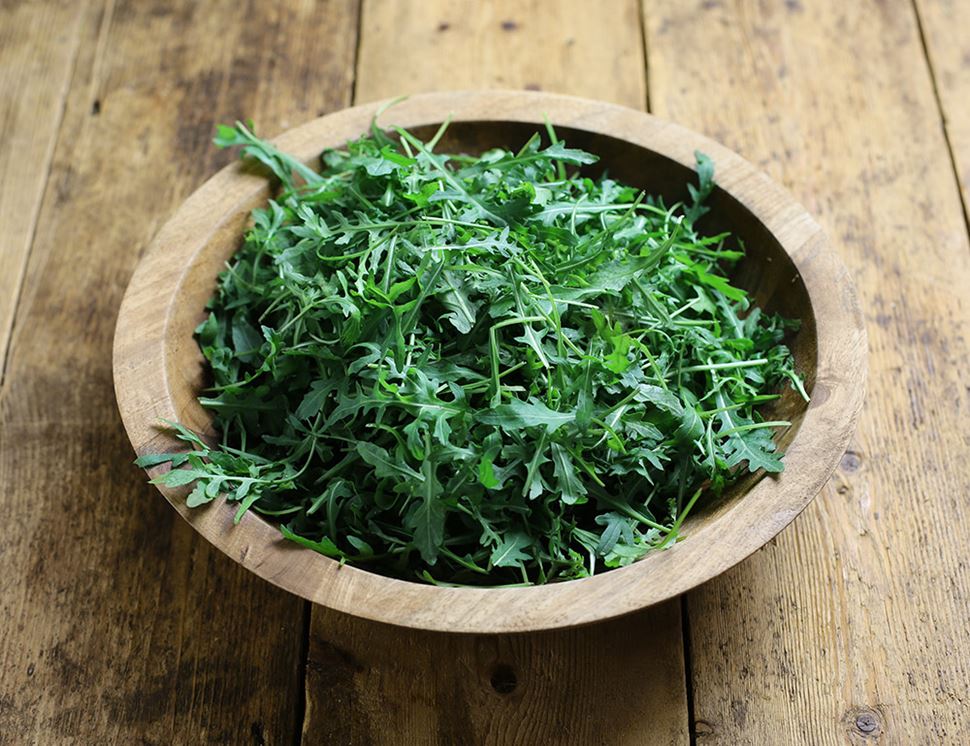 This green leaf has a rich, peppery taste, and has an exceptionally strong flavour. It works great in pasta or sprinkled on pizza but make sure you only add it at the end of the baking process or it will wilt and you'll lose its delicious flavour.

Country of Origin - Italy
Class - Minimum Class 2
These crisp, fresh organic leaves come from a sustainable farm in the North of Italy, where the soil is naturally rich, and the climate ripe for growing lots of lovely leafy nutritious salads.The heroic Italian stallion farmer Giuliano has been farming for donkeys. Innovation and respect for the environment is in his blood. Good job then that he's in such a sun spot. The sun naturally sterilizes the soil so no nasty petro-chemic al are needed, and he uses plants instead of fertilizers. Just like all our farmers he works with nature to grow the best veg. When the British season is in full bloom we get our rocket from Simon Weir's New Forest farm. He grows our fresh herbs, too, and is brilliant at getting amazing flavour from his crops.
Abel & Cole handles celery, celeriac and nuts on site. Due to our packing process and re-use of boxes there is a risk of cross-contamination from these, and all other allergens.
Rocket is delicious in salads, adding a distinctive flavour. Add it to soups and stews just before the end of cooking time. Before use, make sure you wash it thoroughly. Store rocket in a loosely wrapped plastic bag, at the bottom of the fridge.
You might also like to try...