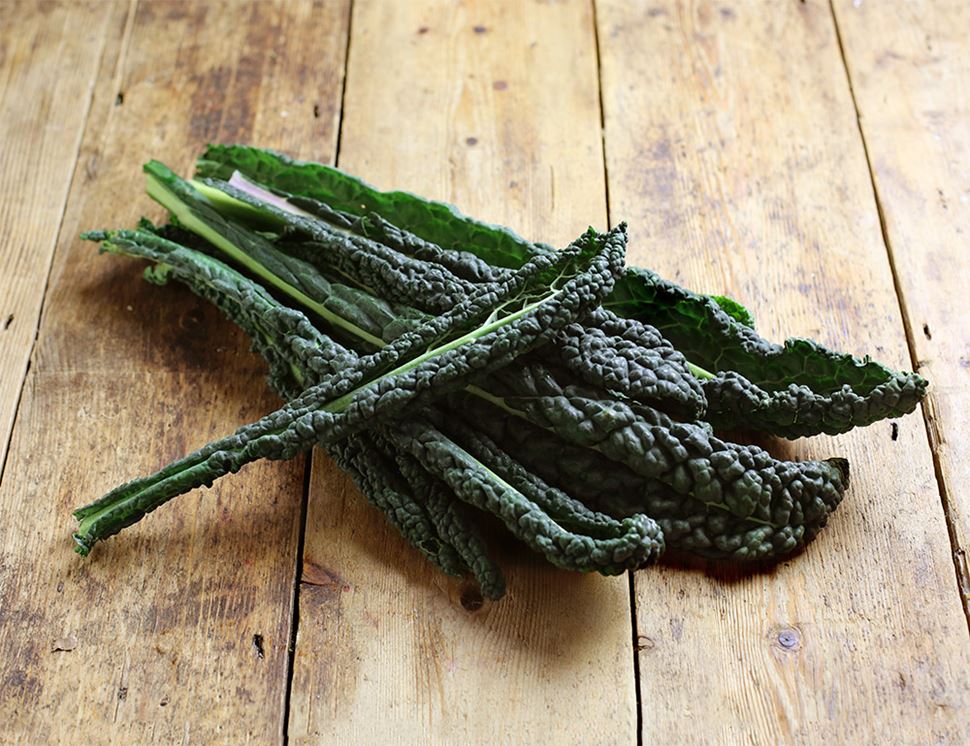 Cavolo Nero, Organic (200g)
With its curly, dark green leaves, organic cavolo nero is also called 'Italian kale' from time to time, for obvious reasons. Hailing from Tuscany, this cabbage is of the slightly sweeter variety, and has a real texture about it. Incredibly versatile, it can be boiled, stir-fried, steamed, or with a little dressing drizzled over it, you can eat it raw too.

Origin - UK
Class - Minimum Class 2
Abel & Cole handles celery, celeriac and nuts on site. Due to our packing process and re-use of boxes there is a risk of cross-contamination from these, and all other allergens.
Remove any damaged outer leaves before cutting the main body of leaves away from the core. Slice off any tough central stalks. Give the leaves a rinse and then chop appropriately. Great braised with butter, steamed or popped in a stir-fry. Store in a cool, dry place or in the vegetable drawer of your fridge to prolong life.
Remember to wash all fruits & veggies before eating
Turn it into one of these
You might also like to try...