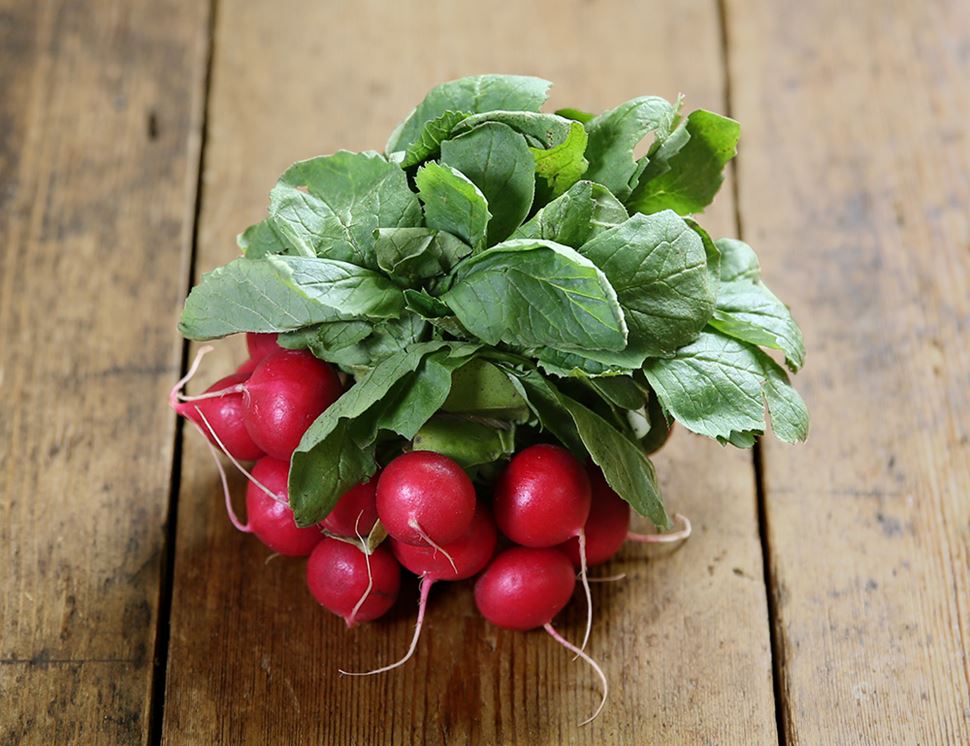 Radishes are lovely little pinky red gems. Especially our organic ones. They're a super fast growing organic veg, growing from seed to ready-for-salads in only 25 days. Also, according to old wives' tales, they can help cure hiccups. Handy.

Country of Origin - Holland
Class - Minimum Class 2
Our radishes are grown by Siete Neef in Holland. Siete grows a range of organic leafy green salads, including these fine radishes. Based in S'Gravenzande, Siete focusses on maintaining healthy soils, using renewable energy wherever possible, and growing at natures pace.
Abel & Cole handles celery, celeriac and nuts on site. Due to our packing process and re-use of boxes there is a risk of cross-contamination from these, and all other allergens.
Simply chop off the stalk, wash and then munch away. Perfect thrown into any salad.
You might also like to try...