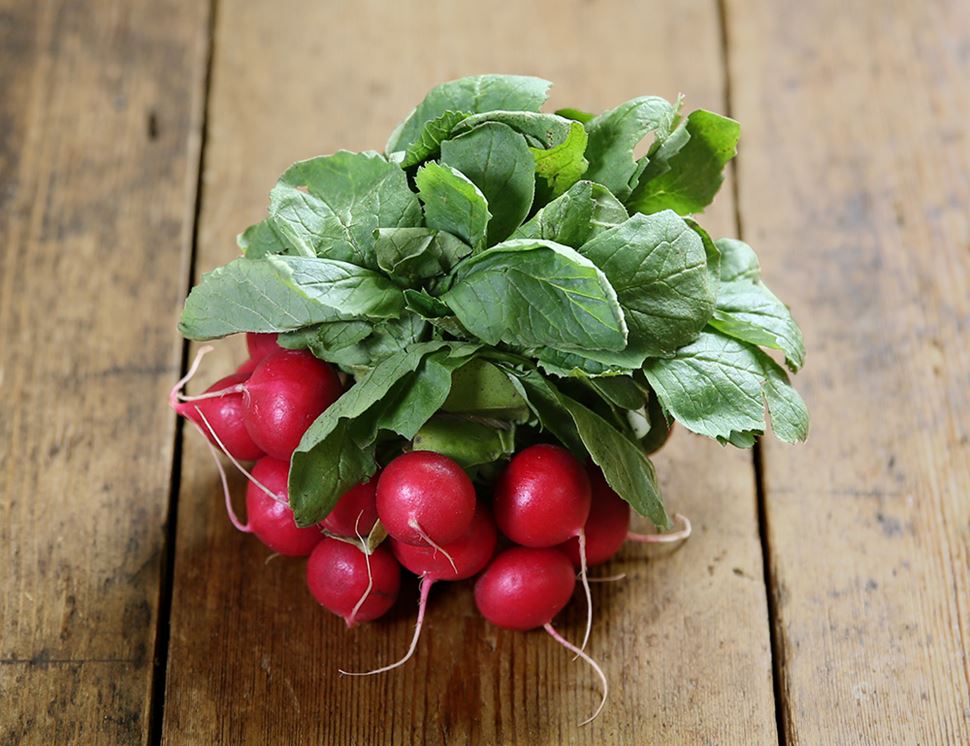 Radishes are lovely little pinky red gems. Especially our organic ones. They're a super fast growing organic veg, growing from seed to ready-for-salads in only 25 days. Also, according to old wives' tales, they can help cure hiccups. Handy.

Country of Origin - Italy
Class - Minimum Class 2
Our organic radishes are grown by Pierpaolo Maisto in Salerno, Southern Italy. The farm also grows a range of organic salad leaves, and our spring onions.
Simply chop off the stalk, wash and then munch away. Perfect thrown into any salad.
You might also like to try...