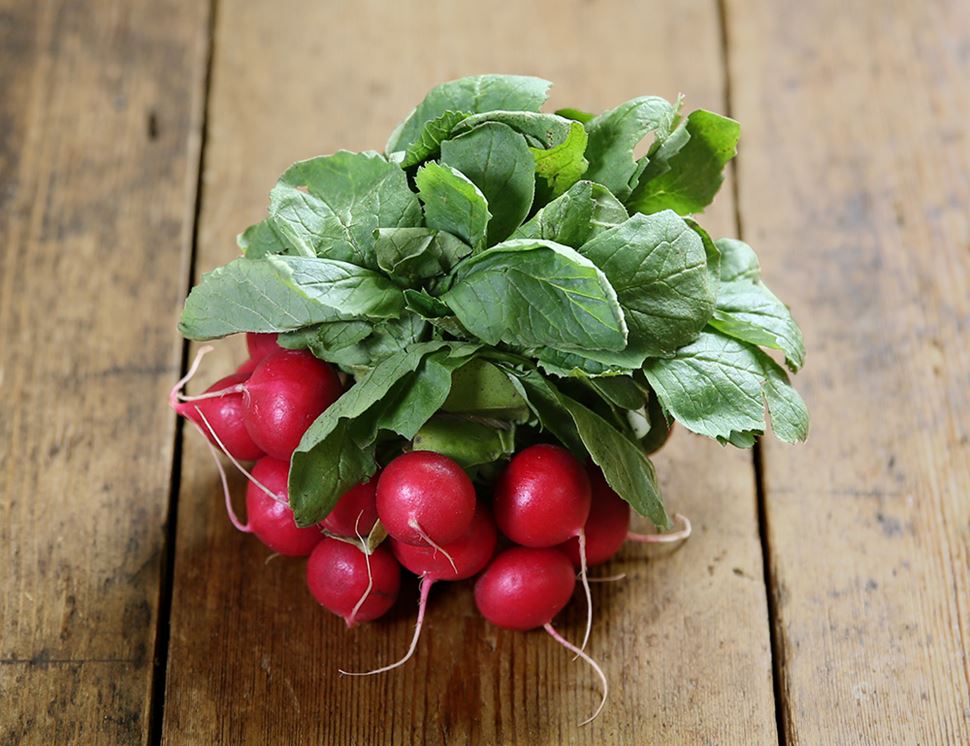 Radishes are lovely little pinky red gems. Especially our organic ones. They're a super fast growing organic veg, growing from seed to ready-for-salads in only 25 days. Also, according to old wives' tales, they can help cure hiccups. Handy.

Country of Origin - UK
Class - Minimum Class 2
The Fosketts have been farming at Low Farm in Suffolk since 1955, and organic since 2009. James looks after the farm now, with his wife Belinda, and their Labrador, Dizzy. James is as green minded as he is green fingered – he installed solar panels on the farm last year and encourages wildlife throughout the farm (kingfishers, barn owls, oyster catchers and water voles are some of the more unusual animals he's spotted
Abel & Cole handles celery, celeriac and nuts on site. Due to our packing process and re-use of boxes there is a risk of cross-contamination from these, and all other allergens.
Simply chop off the stalk, wash and then munch away. Perfect thrown into any salad.
You might also like to try...
(£2.00 each)

Bunches may be white or red