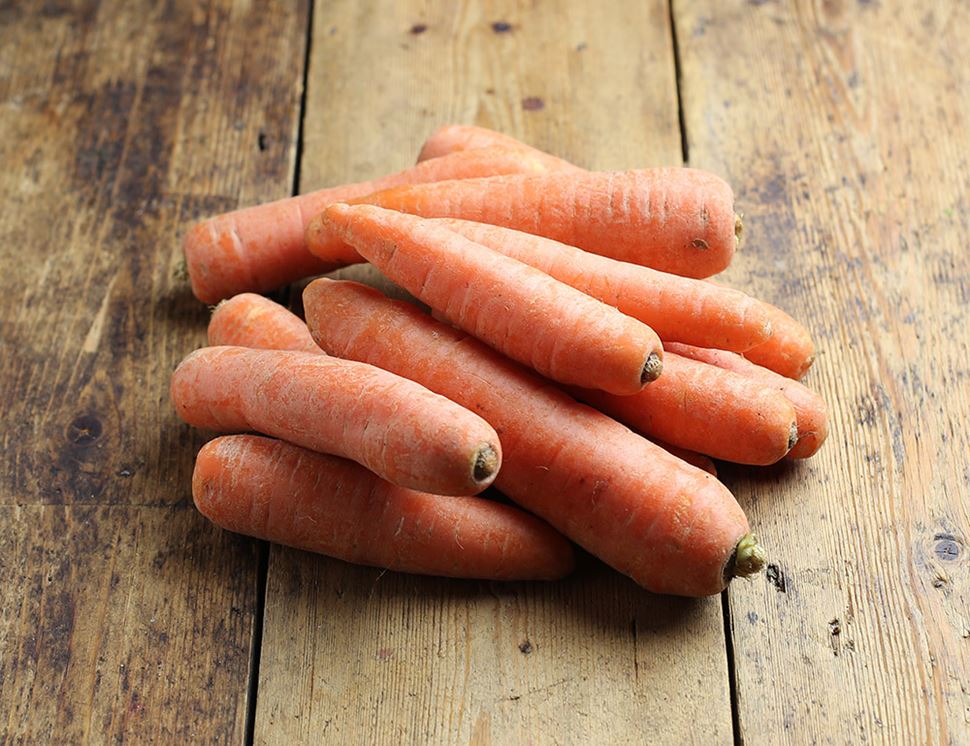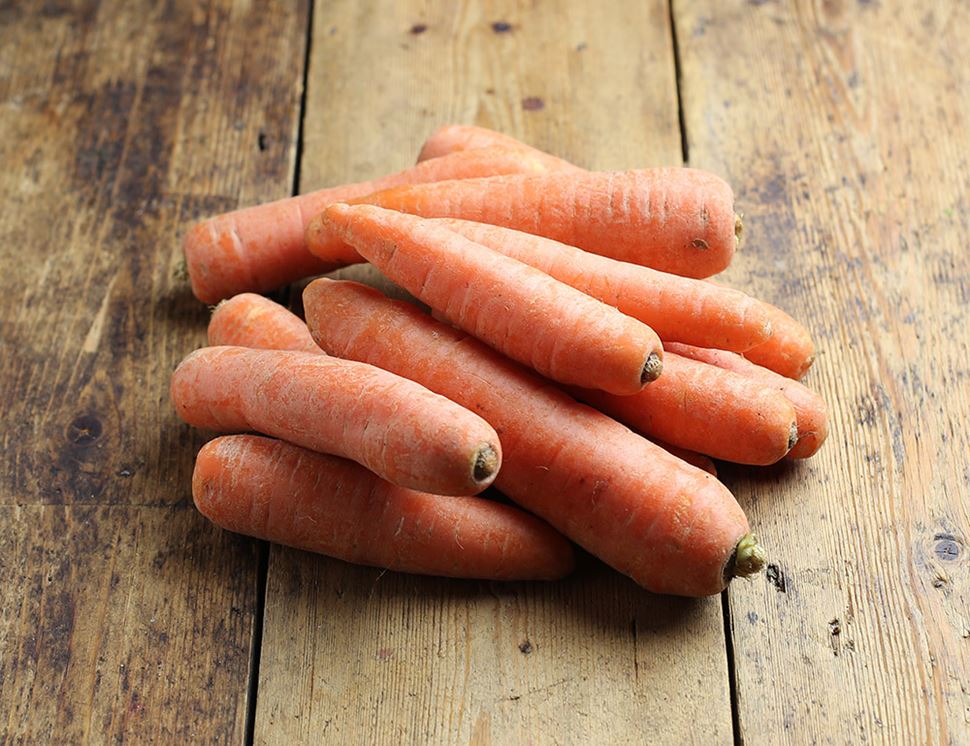 Our organic carrots come with a satisfying crunch, and add a lovely splash of colour to every meal. Boiled or roasted, we love to melt a dollop of butter over the top of ours, with a sprinkle of wintry herbs. Bugs Bunny, Peter Rabbit… eat your heart out.

Country of Origin - UK/Spain
Class - Minimum Class 2


During the UK season our carrots are grown on Nick Walton's idyllic Bagthorpe Farm in Norfolk and Andrew Skea's farm in Scotland. Nick lives on the gorgeous Bagthorpe Farm, not far from the Norfolk coast, and rotates his crops regularly to get a rich diversity of soils, plants and wildlife. Andrew Skea has been farming carrots for over ten years now and still works with his family on his farms, despite all the success he's gained. As we draw towards the close of the British season, we're starting to take some carrots from our organic farmers in Spain.
Carrots will maintain their Beta-carotene even through boiling, although other nutrients are lost into the water, as the orange colour it obtains will show. However raw carrots can be finely or coarsely grated, cut into matchsticks or fingers to add colour as well as crunch and flavour to many dishes. Carrots should be stored in the warmest part of the fridge or in a cool dark place.
Turn it into one of these
You might also like to try...