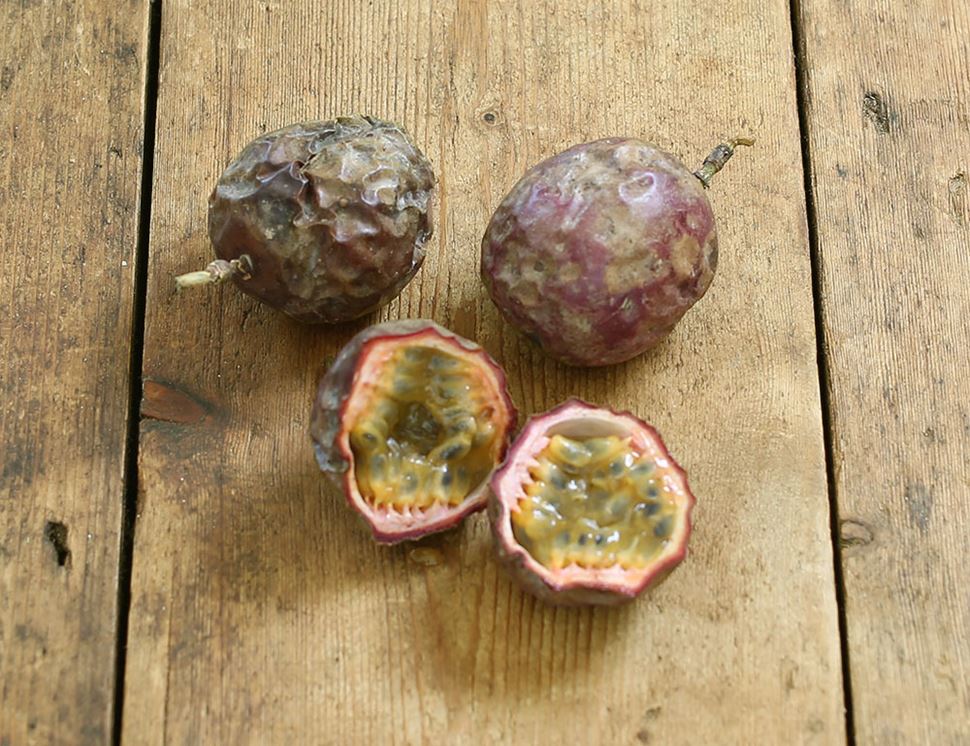 Passion Fruit, Organic (3 pieces)
Sweet, crunchy organic passion fruit for those who like a taste of the exotic in their lives. It's not often we get to say this either, but with passion fruit, the more wrinkles the better! It's the best way to tell that they're ripe and ready. And once they are, boy oh boy, what a treat.

Country of Origin – Uganda
Class - Minimum Class 2
We're thrilled to be working with Robert from Orgacado. He works directly with growers in East Africa to bring organic fruit and vegetables into Europe. This source of income is vital to these communities and Robert and his team support them to make sustainable choices.


Abel & Cole handles celery, celeriac and nuts on site. Due to our packing process and re-use of boxes there is a risk of cross-contamination from these, and all other allergens.
Your passion fruit might take a while to ripen, depending on the time of year and the season. You don't need to keep them in the fridge, leave them in your fruit bowl and wait for them to get very wrinkly, like a big raisin, that's when you know they're ready for you to enjoy! Don't forget to wash your fruit and veg before use.
You might also like to try...