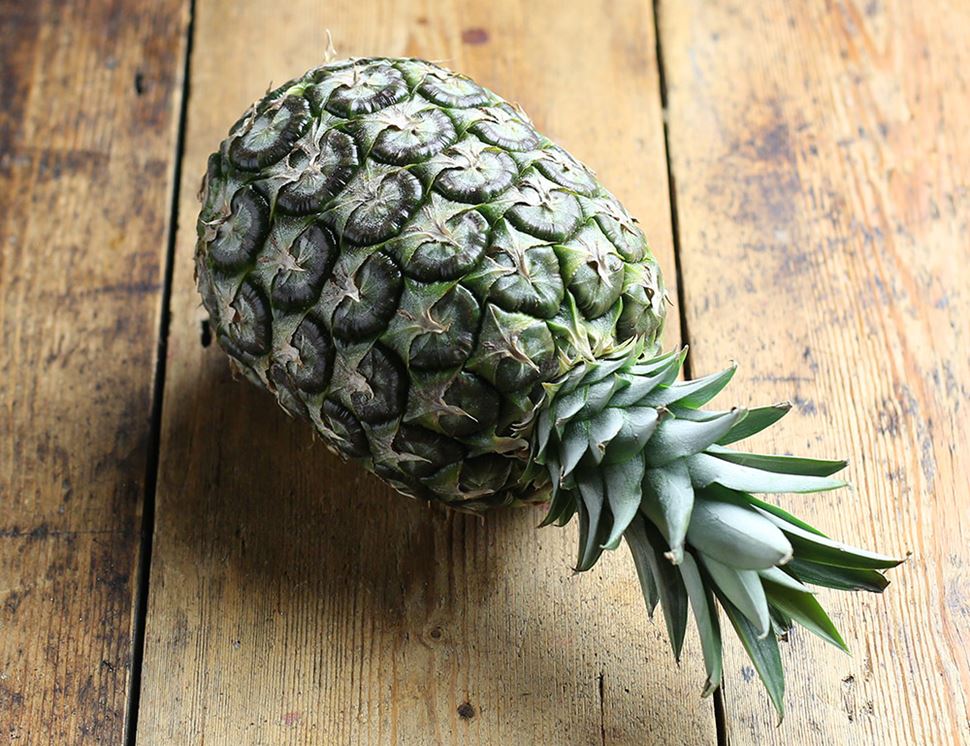 The pineapple is a tropical plant native to South America, but grown in tropical regions across the world. Pineapple trees are short, herbaceous plants. The name was given to the fruit because it looks a like a pine cone yet is a sweet fruit.

Country of Origin - Costa Rica
Class - Minimum Class 2
Our pineapples are from Andres Nuñez in Finca La Virgen in Costa Rica. The farm is near an active volcano called Poas but this is actually very beneficial for the plants as they love the rich volcanic soil.
Store pineapples in your fruit bowl. Once cut, keep the pineapple in an airtight container in the fridge. Suitable for home freezing.
Turn it into one of these
You might also like to try...