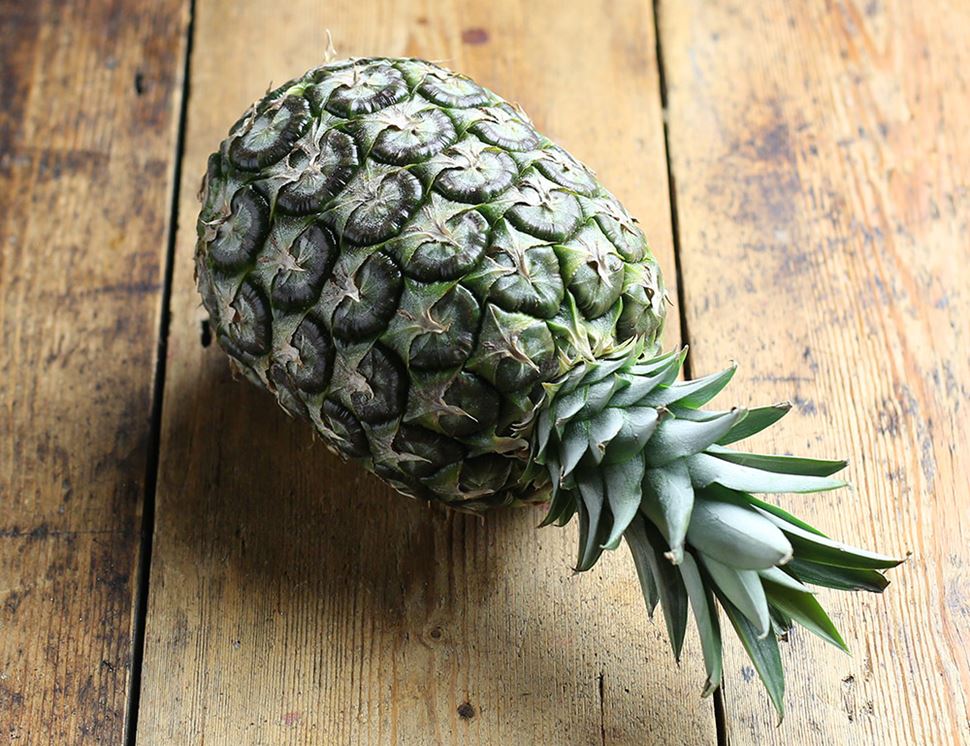 The pineapple is a tropical plant native to South America, but grown in tropical regions across the world. Pineapple trees are short, herbaceous plants. The name was given to the fruit because it looks a like a pine cone yet is a sweet fruit.
Our pineapples are currently of the Sugar Loaf variety, which have a thinner, more elongated shape and pale white, sweet flesh.

Country of Origin - Costa Rica
Class - Minimum Class 2
Some of our pineapples come from small villages in the West African country of Togo. A teacher in one of the villages wrote: "Now that you are regularly selling our pineapples, my school is always full. Beforehand, the children only attended school when their parents didn't need them to go out and sell their fruit in the markets".
Store pineapples in your fruit bowl. Once cut, keep the pineapple in an airtight container in the fridge. Suitable for home freezing.
You might also like to try...