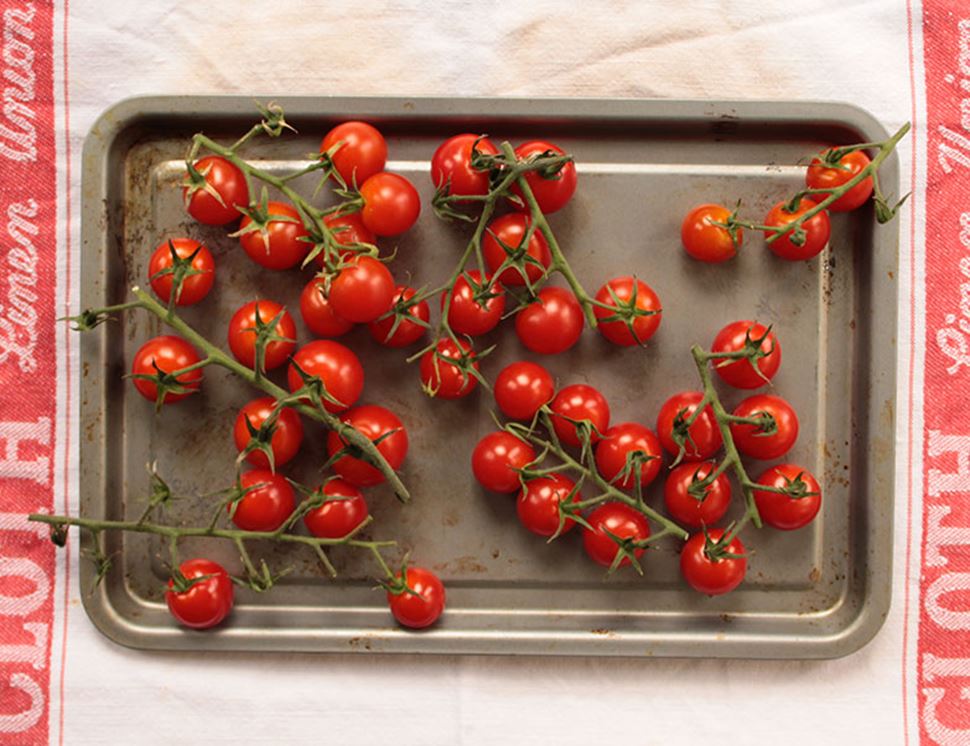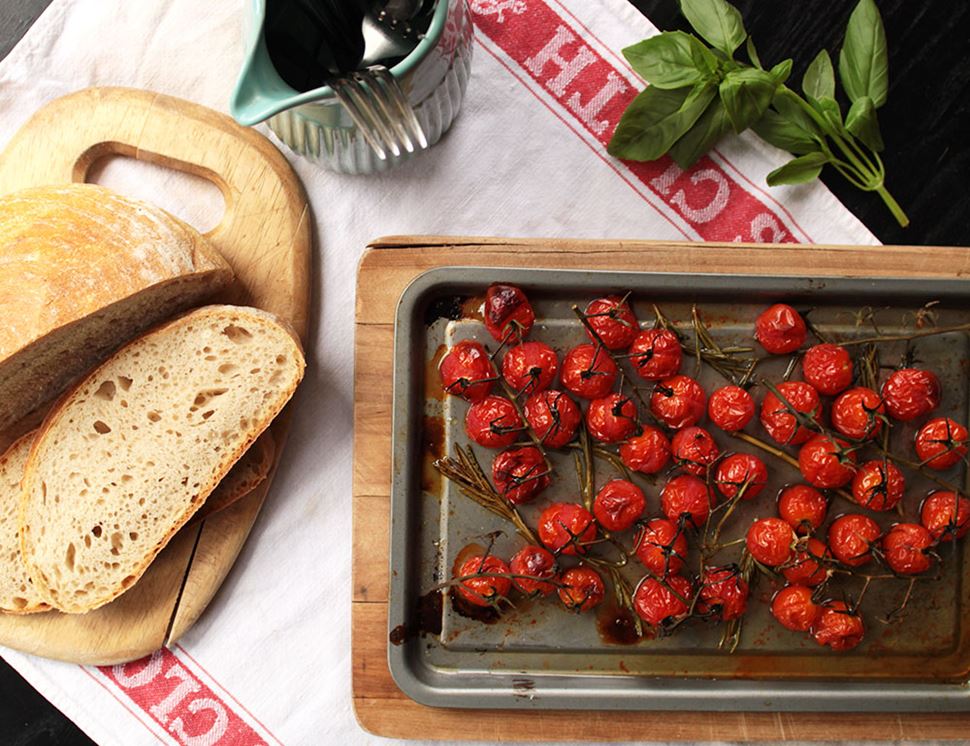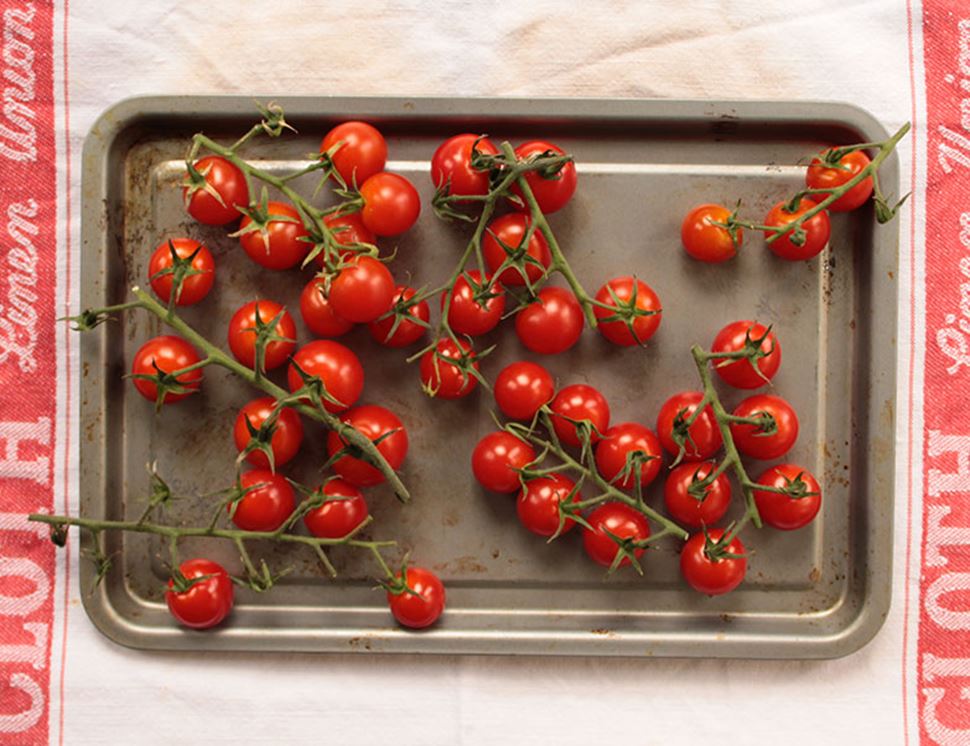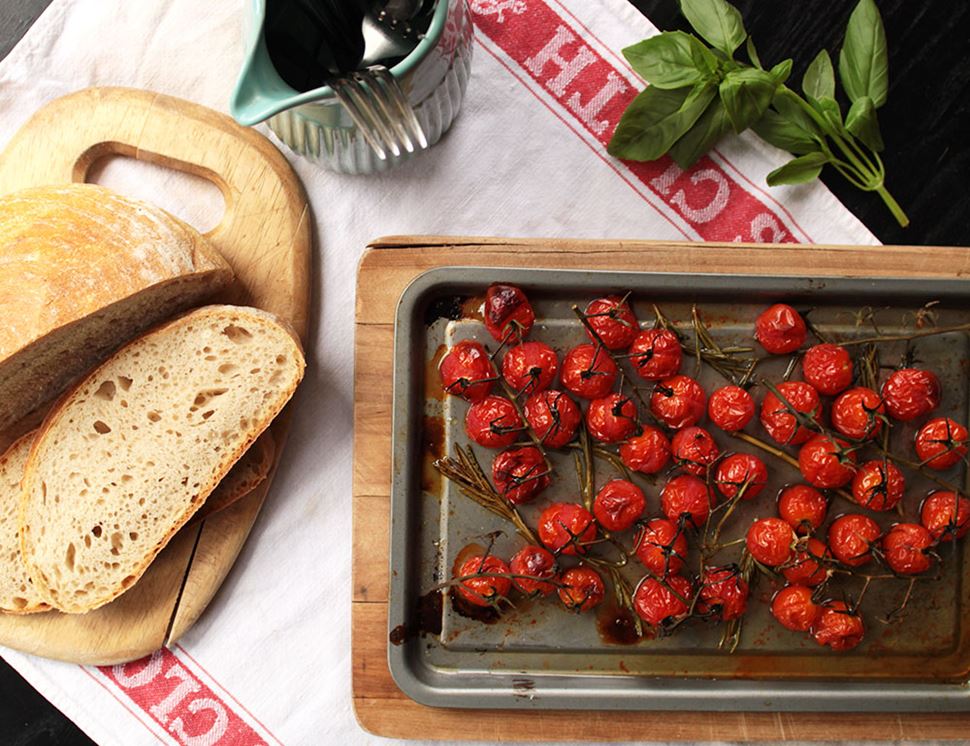 Cherry Vine Tomatoes, Organic (250g)
Perfect for a snack or as part of a salad, don't be fooled by their size as these little beauties are still bursting with juice and flavour. They have a sweeter flavour than ordinary tomatoes.

Country of Origin - Spain
Class - Minimum Class 2
Our tomatoes come by way of what is now a third generation family business, originating in the fertile fields of Sicily. Two young boys, Francesco and Salvatore, followed in their fathers' footsteps over 50 years ago, and in 1977, their paths would cross in England, having come over with their parents 10 years earlier. The two bonded over their love of growing the best veg, in the Sicilian way, and joined forces. The dynamic duo now grow tomatoes in the UK until late October, when they relocate to warmer climes in Spain to continue working their magic amongst the toms.
Abel & Cole handles celery, celeriac and nuts on site. Due to our packing process and re-use of boxes there is a risk of cross-contamination from these, and all other allergens.
Tomatoes absolutely love sunbathing, so leave them on the windowsill if they need ripening. Or, pop them in the fridge in a paper bag or in their punnet if they're already ripe, and take them out a few hours before you eat or cook with them – they taste much better at room temperature. An excellent tip for almost-over cherry tomatoes is to pop them in the freezer, ready to be defrosted and used in sauces whenever you need them. Give your tomatoes a quick rinse before popping whole in your salads. A good tip for removing the skin (some recipes ask for this) is to place the tomatoes in very hot water and wait till the skin begins to peel away naturally, remove and, when cool enough, peel completely. The older the tomato, the softer it is.
You might also like to try...