Lunchbox Fritatta Muffins
4-12 people
These mini veggie fritattas are perfect for popping in lunchboxes for hungry kids - and grown-ups too. Our version stars roasted sweet potatoes, cherry toms and cheddar, but you can make your own version with your favourite mix of vegetables, cheese or even meat.
Ingredients
1 small sweet potato
250g cherry vine tomatoes
1 tbsp olive oil
1 courgette
4 large eggs
100g cheddar cheese
A small handful of basil, leaves only
Prep: 20 mins + cooling | Cook: 45 mins

Method
1.
Preheat your oven to 180°C/160°C Fan/Gas 4. Peel and chop the sweet potato into small, 1cm chunks. Tumble onto a baking tray. Halve the cherry tomatoes and add those to the tray. Drizzle over 1 tbsp olive oil. Slide into the oven and roast for 30 mins till the veg is soft and caramelised. Remove from the oven and set aside to cool.
2.
Grease a deep, 4-hole muffin tin or a 12-hole bun tin, or line the tin with paper cases. Beat the eggs in a mixing bowl. Coarsely grate the cheddar and add 2/3 of it to the eggs. Mix in your the roast sweet potatoes and cherry tomatoes, and tear in the basil. Stir to mix.
3.
Pour or spoon the mix into the prepared tin. Slide into the oven and bake for 12 mins or till just set. If making larger muffins, they may need a few mins more in the oven.
4.
Remove the frittata muffins from the oven and switch on the grill. Sprinkle the remaining cheddar over the top of the muffins, then pop them under the grill for a min or two1-2 mins till the cheese is melted and golden. Serve warm or cool and store in an airtight tub in the fridge for up to 3 days.
5.
PICK YOUR OWN If you (or your kids) don't like sweet potatoes or tomatoes, then you can choose your own veg. Grated carrots and squash work really well, as do peas and finely chopped baby leaf spinach. For sweetness, try small cubes of roasted squash or pepper. Add extra flavour by adding chopped mint, parsley or basil or grate in a little lemon zest if you like.
6.
FOR GROWN UPS If you're making these muffins for adults, you can season with mix with salt and pepper and fire things up with smoked paprika or cayenne. Chopped, cooked bacon and chicken are also delicious in these muffins.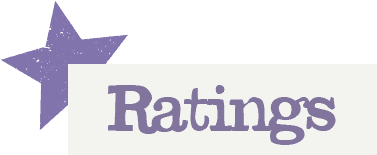 You'll need to log in to leave a rating & comment